MTA Unveils New Service Change Signs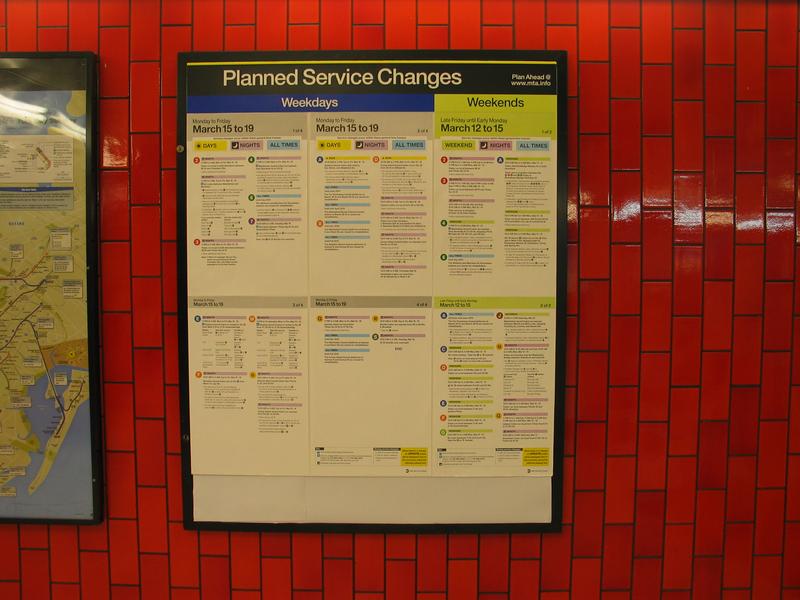 Subway service change signs have a new look. The MTA is unveiling new posters that will present all service changes throughout the system on a single sheet. They will be located at turnstiles, columns, subway entrances and at the exits of the affected stations.
"We are out there on nights and weekends performing the vital work necessary to keep the New York City subway operating safely and efficiently," said NYC Transit President Thomas Prendergrast, in a statement announcing the new signs. "Performing that work, however, is no excuse for forcing our customers to hunt for service information."
The new signs will include bright symbols to indicate daily, nightly and weekend service changes. They'll also offer commuters options for alternative routes. The MTA will begin posting the new signs next Thursday.