Sparks Fly as Democratic AG Candidates Debate
Welcome to Politics Bites, where every afternoon at It's A Free Country we bring you the unmissable quotes from the morning's political conversations on WNYC.
With the New York Attorney General Democtratic Primaries less than a week away, the Brian Lehrer Show hosted a debate between all five candidates. Taking the stage were Nassau County District Attorney Kathleen Rice, former federal prosecutor Sean Coffey, former state insurance superintendent Eric Dinallo, Assemblyman Richard Brodsky and State Senator Eric Schneiderman.
In one of the first questions of the morning, WNYC's political reporter Bob Hennelly made reference to an earlier debate in which District Attorney Rice said there could be an instance as Attorney General when she might not defend an existing state law if she finds it discriminatory. She used the federal Defense of Marriage Act as an example. Some of her fellow candidates took issue with this saying the Attorney General is duty bound to defend all state laws. So, how do the candidates plan to balance the personal ethical imperative with their professional obligations if elected?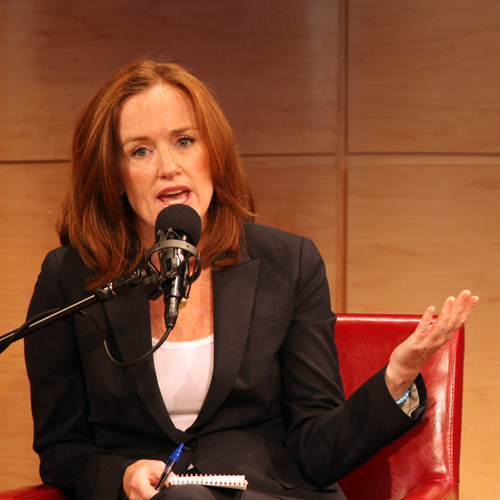 Rice stood by her previous statement, saying that there are times when it is necessary to take this "courageous" step:
I don't think it's something that happens very often. But there's a difference between enforcing the law and defending the law and yes, I will enforce the law as the Attorney General, but it's very difficult to defend a law that at it's core is unconstitutional because it discriminates against one or more people.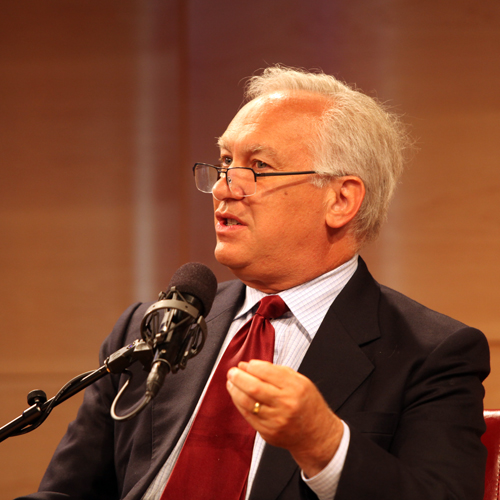 Brodsky sees this use of conscience as a dangerous precedent.
Two attorney generals ago, we had an Attorney General who was opposed to reproductive freedom. He would have had a conscientious objection to defending laws of the state that guarantee women a right to reproductive choice. If we assert the principle that Ms. Rice, with whom I agree on the merits of her position, can decide not to defend that law because that's her political view, then when we elect, if that ever were to happen an anti-choice attorney general, that law's out the window. That is not the job of the Attorney General. We are the lawyer for the state and lawyers represent people even when they've done deed we do not approve of.  It is an extraordinarily dangerous path to tread.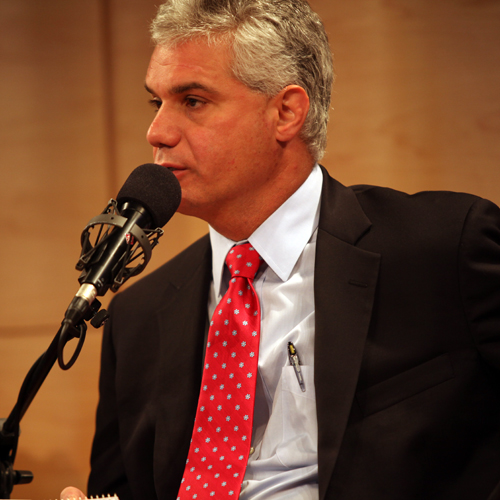 Other candidates offered a glimpse into how they'd do the job. Dinallo offered a critique of how Governor Paterson was investigated by  current attorney general and Democratic gubernatorial candidate Andrew Cuomo:
I don't think he had to refer the investigation into David Paterson to outside counsel. The governor had already said he was not going to stand for office again. I think people should know the office's investigations are done apolitically and he should have kept it.



This is the first critique from an attorney general candidate about Cuomo's work. Cuomo referred two investigations into the Governor Paterson - who is not seeking re-election - to outside investigators. Cuomo said he did this to avoid the appearance of impropriety, since he was looking to run for Paterson's seat.
All candidates went back and forth about who would best "clean up Albany" and who was more of an outsider than the other.  Another inevitable topic of discussion was the Park51, the planned mosque and cultural center in Lower Manhattan, especially around Republican Candidate Rick Lazio's call for an investigation into the center's funding .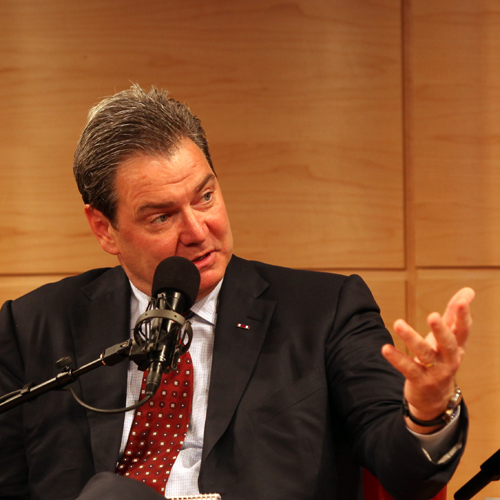 Brodsky took a slightly different stance than the others, arguing that because the attorney general will get this data as a "matter of course," he or she should scrutinize this data as they would with any other charitable organization. Coffey chimed in on behalf of himself and his other competitors:
We're not saying we won't look at it. We're saying that the attorney general has a great deal of power, power to upset lives by commencing an investigation. And there are four of us, the balance of the candidates here take the position, and I hope I can speak for you on this, that until you see smoke youdon't look for fire. You don't start an investigation just because there's a politically charged environment.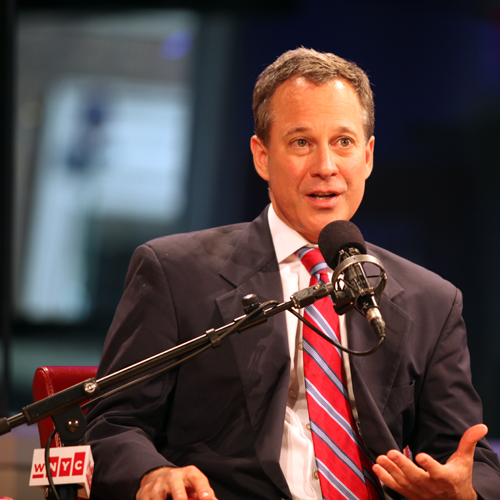 Senator Schneiderman took it one step further saying the attorney general's office should have a religious rights unit:
Prejudice against people based on religious observations is on the rise, Richard. And I agree with you that we should all be civil but there are folks in this debate who are acting out of rank prejudice and whether it's Orthodox Jews, Sieks or Muslims, we need a religious rights bureau of people with expertise in this area in the attorney general's office so that we can acknowledge the prejudice that's out there and we can address it more effectively.
The primary election for the Democratic Attorney General candidate will be held on September 14th.  The winner of these elections will face Republican Dan Donovan in November.
(Disclosure: Schneiderman's father, Irwin Scheniderman, who has been a significant donor to his son's campaign, is a long-time member of the WNYC Board of Trustees and has been a generous donor to the station over the years.)