Rosh Hashanah: Land of Apples and Honey
Rosh Hashanah, the Jewish New Year, arrived on Wednesday at sundown, beginning a ten-day period of contemplation and repentance which concludes on Yom Kippur. However, Rosh Hashanah is also a celebration of creation, new beginnings, and the promise of a good new year—all conveniently represented by food.
My observance of Rosh Hashanah has lapsed over the years. I don't take time off of work, and I don't prepare or attend an elaborate holiday dinner. I may skip synagogue, but I never skip a celebratory snack of apples and honey, a sweet combination for a sweet new year. Sometimes I'll really make an effort and buy a round challah, its shape symbolizing the yearly cycle. Dipping buttered pieces of challah into honey, I'll do my best not to finish this symbol of an entire year in one sitting.
Growing up, my family celebrated Rosh Hashanah with a vegetarian feast inspired not only by our Ashkenazi, Eastern-European roots but also by Sephardic customs and seasonal fruits and vegetables. Brisket and stuffed cabbage did not appear on our menu.
Instead, we began our meal with a vegetarian version of my great-grandmother's tzimmes. The phrase "make a tzimmes" can refer to making a fuss over something, perhaps the dish itself, a mish mash of slow-cooked carrots sweetened with prunes, apricots, honey, and cinnamon. My Lithuanian-born great-grandmother also included beef and kreplach, or dumplings.
Foods containing an abundance of seeds represent fertility and new life on Rosh Hashanah, and it's traditional to snack on pomegranate seeds. My family would also enjoy a tagine, a Moroccan casserole of couscous and sweet or seedy vegetables such as carrots, sweet potatoes, squash, and zucchini, flavored with cinnamon, saffron, honey, and raisins. Food writer Mark Bittman includes ginger, cumin and garlic in his tagine, making it sweet but not cloying.
We finished our Rosh Hashanah dinner with a plum tart. Plums are starting to come into season in September, and on Rosh Hashanah, new fruits represent a new year, potentially filled with many more delicious, seasonal meals.
Check out Lisa Goldstein's favorite recipes below, and let us know your favorite Rosh Hashanah recipes by posting them in a comment below!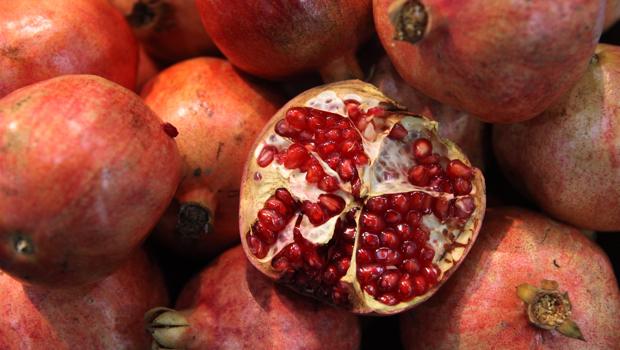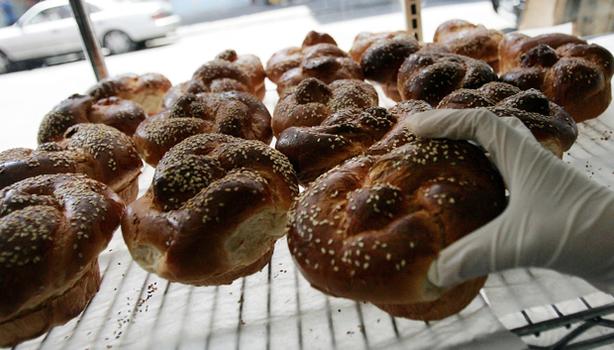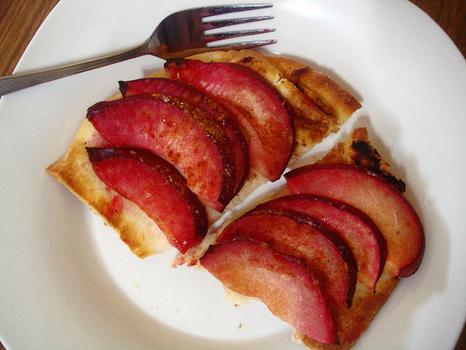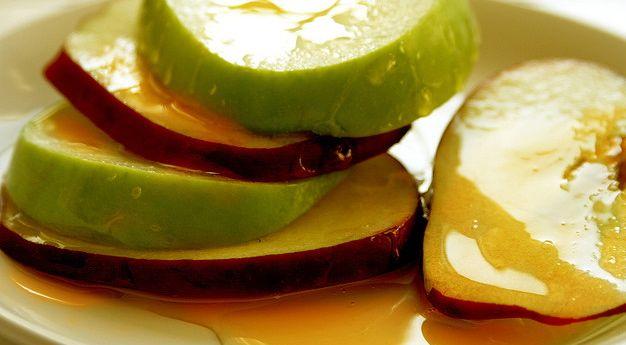 of