World Trade Center Continues to Rise as Ninth Anniversary Approaches
Amid the clatter and clutter of the work site, the recently planted trees at the 9/11 Memorial are a sign of things to come. The first 16 of the nearly 400 trees were planted at Memorial Plaza in time for this year's Sept. 11 memorial services. At One World Trade Center, the structural steel now rises 36 floors and nearly all of the North and South pools have been tiled.
9/11 Memorial: Sept. 2, 2010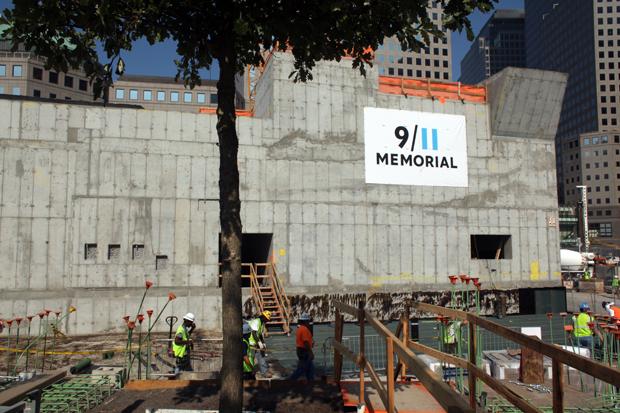 Trees on the west side of the Memorial Plaza. The Port Authority is hoping to have the memorial finished in time for next year's 10th anniversary of 9/11.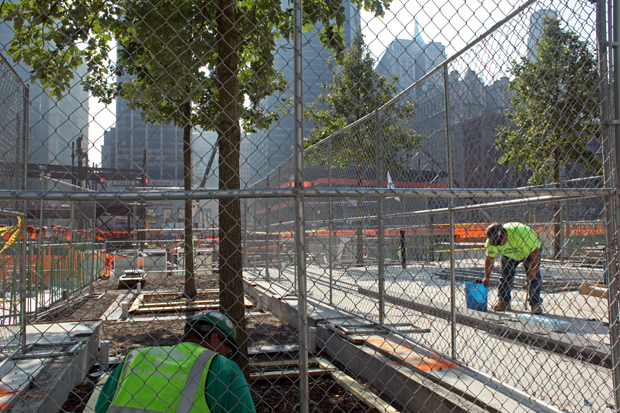 Twelve of the 400 Swamp White Oak trees planted already.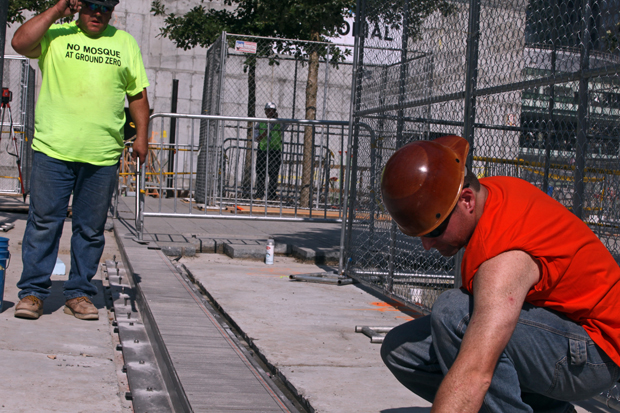 Workers are laying 9,000 feet of drainage chutes for the 9/11 Memorial pools. 
One World Trade Center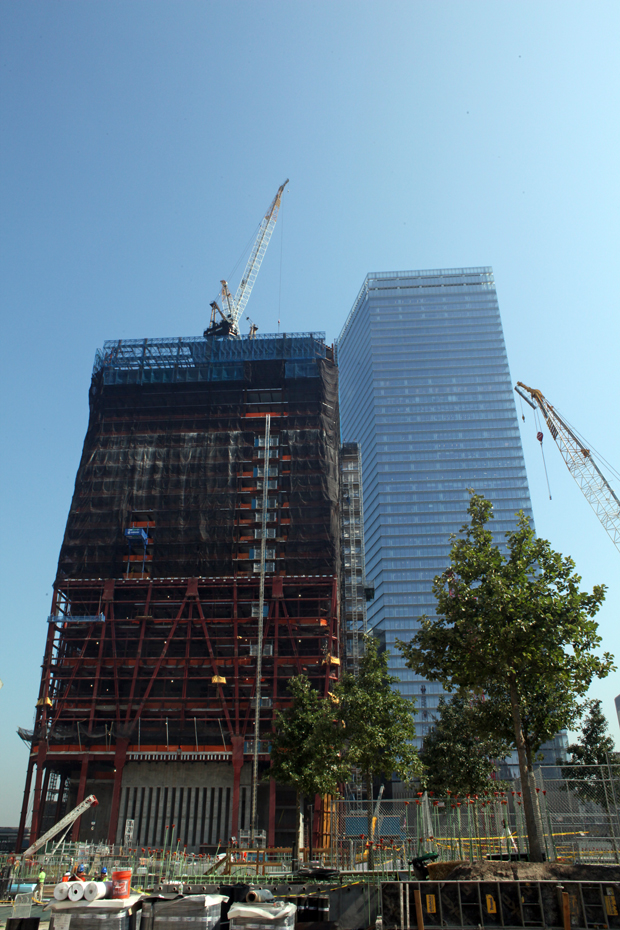 One World Trade Center now has 36 floors completed, and Conde Naste has said they would like to lease one million square feet of space in the tower.
9/11 Memorial Pools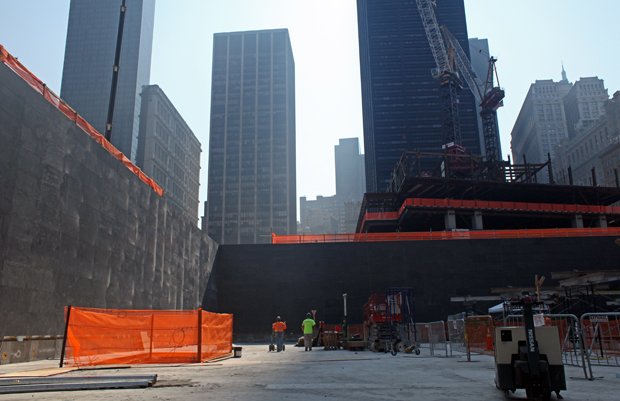 The South pool.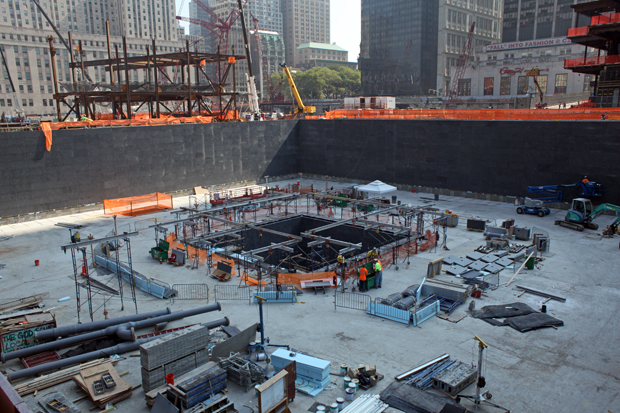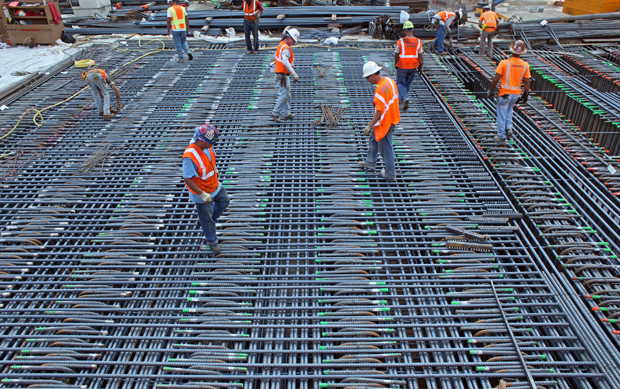 Workers laying rebar where the 9/11 Memorial plaza will be, just east of the South memorial pool.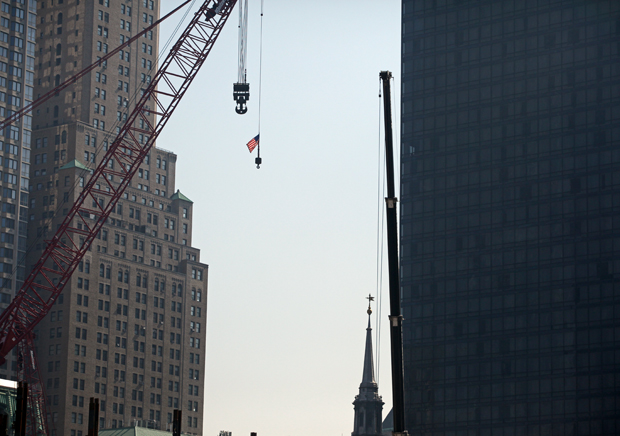 WNYC began visiting the World Trade Center site in April 2010 and continues to document the construction of One World Trade Center, the 9/11 Memorial, the transportation hub and the people working on the site.