NYC Ballot Design Could Cause Confusion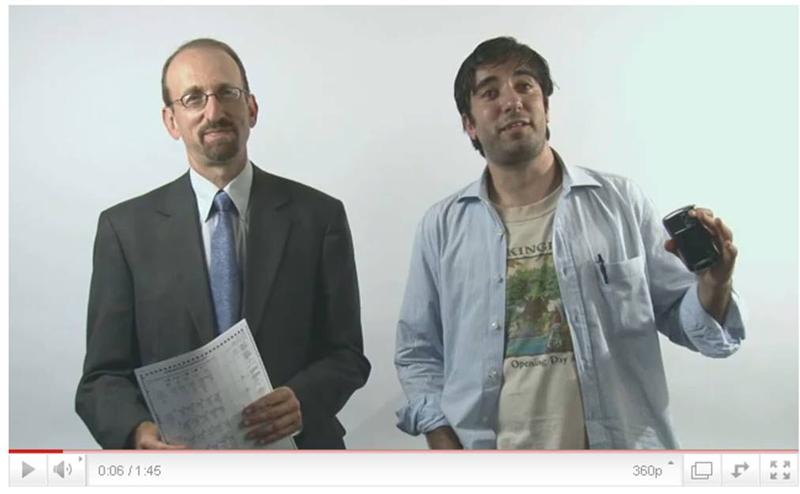 New York City's new paper ballot includes several trouble spots where voters could easily make mistakes, like those made by WNYC's Brian Lehrer and Azi Paybarah when they tried, according to experts in ballot design.
→ VIDEO: Hi, I'm A Paper Ballot! Watch Brian and Azi Struggle With The New Voting System
[+ Expand post for more on ballot trouble spots]
Voters run the risk of filling in the wrong oval for a candidate, misunderstanding which races allow voting for more than one candidate, or missing the write-in area altogether.

That's the assessment of Jessica Friedman Hewitt, an adviser for Design For Democracy, a nonprofit, nonpartisan organization that helps governments make voting easier. At WNYC's request, she and a circle of designers looked at New York's "Demonstration Ballot" and highlighted areas of concern, which you can see below. They also provided suggestions for how the ballot could be better and offered some tips for voters.
Anyone frustrated by the ballot should look to Albany. Almost every design detail, down to the size of the candidate's names and where lines must go, is dictated by state law, says Steven Richman, general council for the New York City Board of Elections.
"To the extent that we could make it user-friendy, we have," Richman said, adding that the only real option left to the board's discretion was whether voters fill in ovals or squares.
Click on the yellow boxes below to explore the city's "ice cream" demonstration ballot and see the experts' comments.
This is a "Demonstration Ballot" provided by the New York City Board of Elections to help people prepare for the new paper-based voting system. Flavors, foods and sports take the place of candidate names. The titles at the top of the columns (Maple, Pine, etc.) represent political party groupings, which will appear on general election ballots. For primary elections, the offices appear across the top.