James New York Hotel Opens in SoHo
After three years of construction, the James New York Hotel opens for guests on Wednesday with the kind of posh, eco-friendly amenities meant to attract a clatter of stilettos.
Along with the Standard Hotel and the Trump SoHo, the James New York is the third in a wave of recent high-end Manhattan West Side hotels. But with just 114 rooms, the James is significantly smaller than its modernist counterparts. (The Standard has over 300 rooms and the Trump SoHo tops the occupancy rate for the neighborhood with 391 rooms.)
The James New York's special touches include a faux wood exterior treatment, 20 floors and a second-floor garden.
Linda Mason, who owns a studio and gallery across the street from the James, is glad the hotel has come to the block.
"I think it's incredible. It fits in well," she says. "It's a bit high, but they've sort of staggered it."
The James New York's management commissioned local art for the hotel's hallways, and though Mason was not one of the artists chosen, she holds no grudge against the modernist building. It cuts down on the light coming into her studio, but she's excited for the waterfall slated to be installed.
Architect and writer Michael Sorkin, who lives and works in the neighborhood, is a little more cynical. "That's what passes for sensitivity in architecture nowadays," Sorkin says, adding that he's getting a bit tired of all the hotels in the neighborhood where he lives and works.
Still, Sorkin admits that the "lithe" James New York is better looking than the Trump SoHo, which he likens to a "skinned, glass monolith that is grotesquely out of scale" and an "egregious piece of caca."
In light of all the furniture delivery vans and scaffolding on the site on Tuesday, it's hard to believe that the hotel will actually open in a day. There's no trickling waterfall yet and the hotel's second-floor garden still peeks through scaffolding.
Do you prefer the look of the James New York or the Trump SoHo hotel? Let us know by leaving a comment below.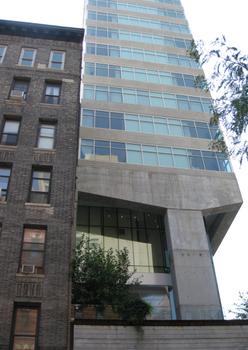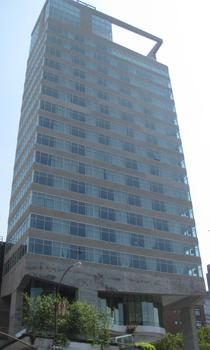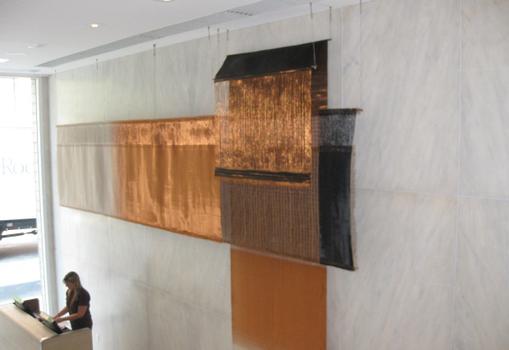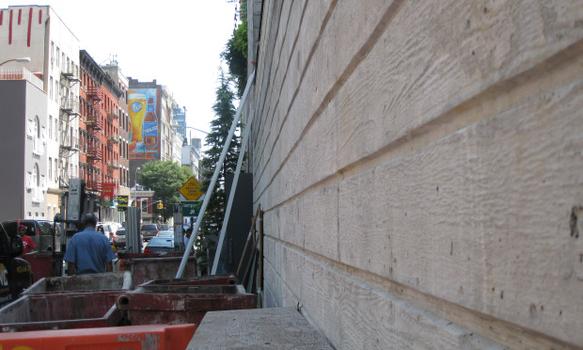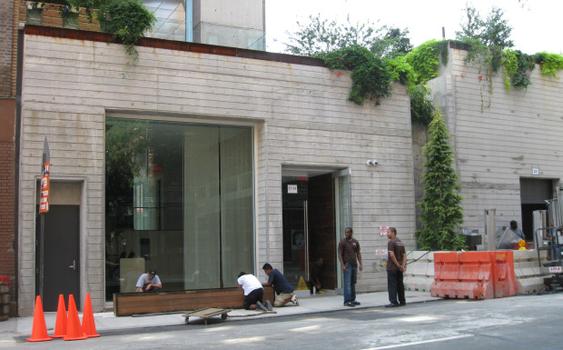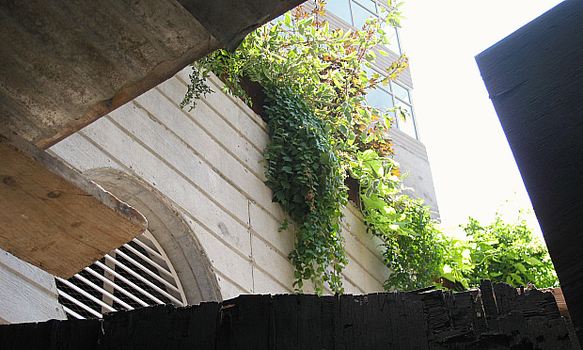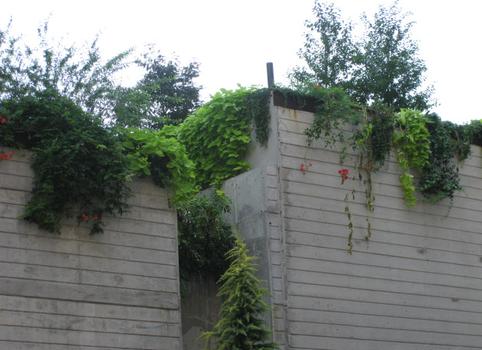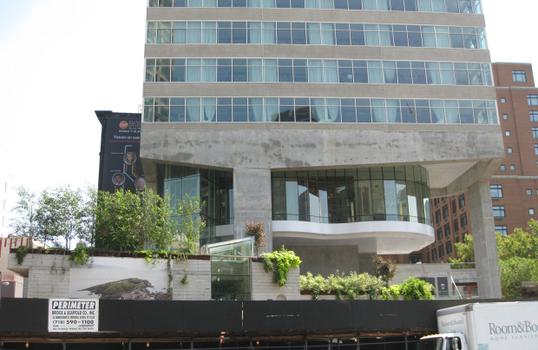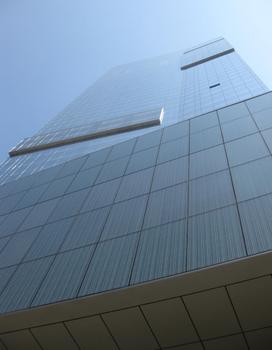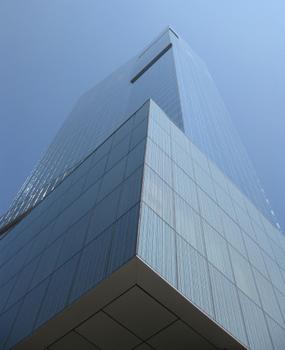 of