Dutchess County Fair Celebrates 165th Year in Rhinebeck
If you like your pleasures to come, not singly, but in battalions, you can do no better than to visit your local county fair. One of the Hudson Valley's biggest, the Dutchess County Fair, celebrated its 165th anniversary this past weekend, and thousands of families thronged the Rhinebeck Fairgrounds to pet the cows, ride the Ferris wheel, and marvel at dozens of exhibits displaying everything from prize tomatoes to huge Belgian draft horses.
State fairs are nostalgia machines, bringing us in miniature an America based on farming, family, and ingenuity. Among the main attractions are the 4H exhibits. Future farmers under 18 spend anywhere from six months to two years breeding, raising, grooming, and training a single animal—dainty rabbits, chickens, massive steers or horses, goats, sheep, and pigs. Prizes are awarded throughout the week, and the winning exhibits, shown by their proud handlers, are auctioned off on Saturday.
4H projects are not pets—some of theme leave their young owners on their way to our tables—but there is a great deal of pride and affection evident, and the participants learn important life and business skills.  Listen to 4H-ers Kayli and Melanie Sinon, and Brian Underhill, talk about their livestock projects here: 
The livestock tents are brimming with wistful cows, vast matronly pigs, ridiculously adorable piglets, and cheeky ponies. But the real surprise, to the urban eye, are the poultry tents where some varieties of chickens would be proudly claimed by any abstract painter—or Coco Chanel.
The fair also offers dozens of novelty events—racing pigs, dock diving dogs, sheepherding displays—as well as hands-on opportunities, such as finger painting a pony, or having your photo taken with a baby goat (I succumbed to this one.)  I overhead one man asking the way to "those glow in the dark jellyfish."
There is a carnival atmosphere at the fairgrounds, with that faint tang of the preposterous in the hyperbole of the bellowing barkers, and the amazing array of gadgets and gimmicks on display—sculpted melons; foolproof mops; waterless cookware; palatial shower stalls; unbeatable barbeque sauce; liniments, lotions, and potions.  And various contests allow you to admire the mastery of such skills as horse shoeing, mooing, chicken clucking, and husband calling.
If you call him, and he doesn't come, he's probably at the food tents, trying to choose among the colorful array of tempting greasy foods and unusual desserts.  Frozen banana?  Blooming onion?
So the Dutchess County Fair—and its counterparts all over the country—is America's hard-won past, its noisy present, and its energetic future.
Get more information on the fair at the Dutchess County Fairgrounds Web site.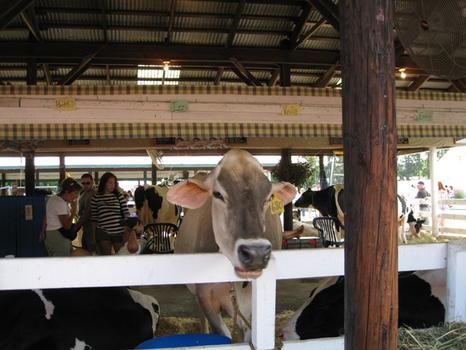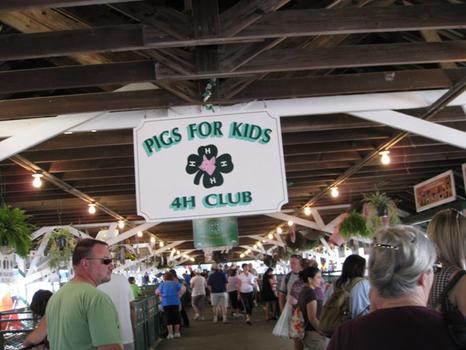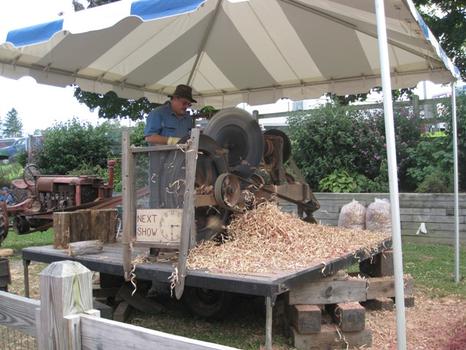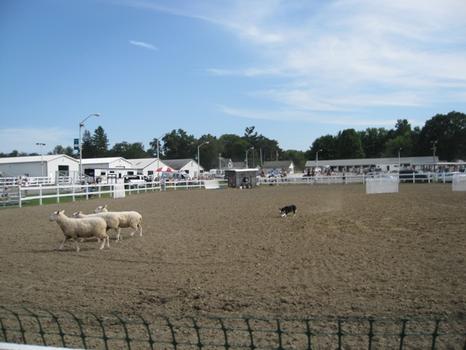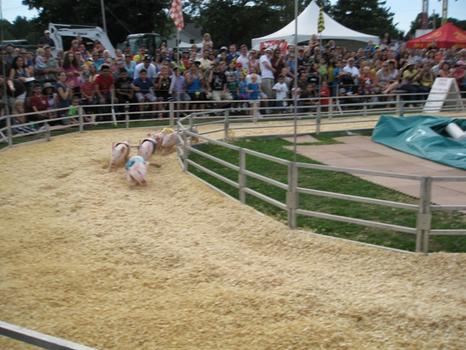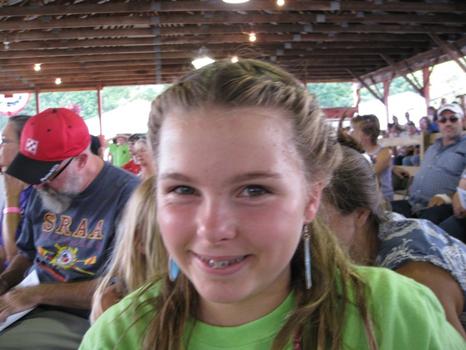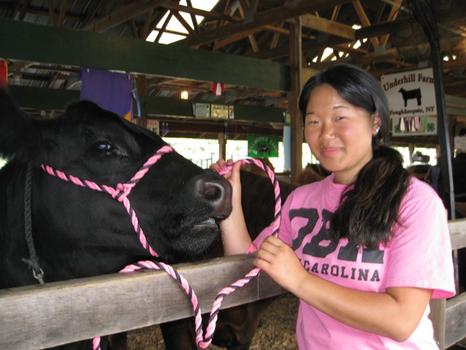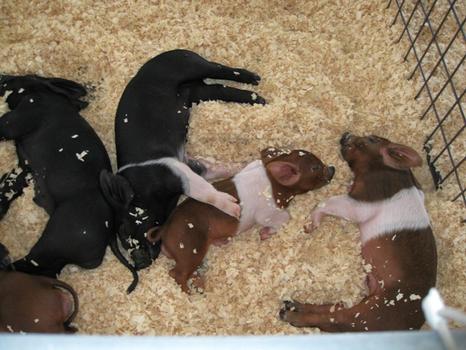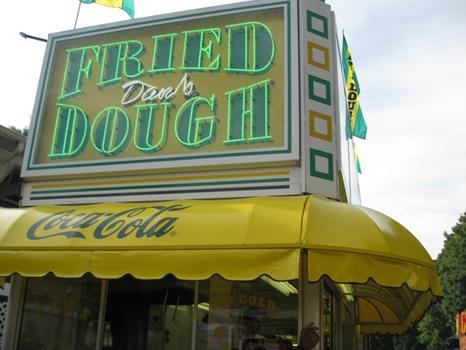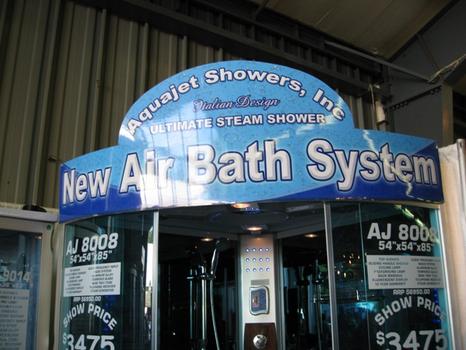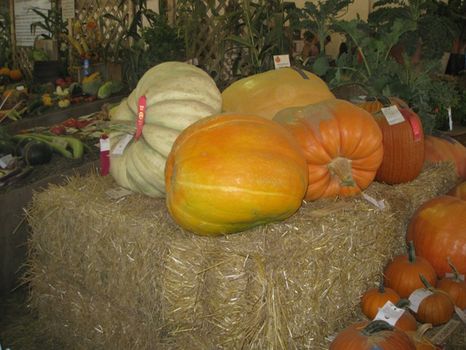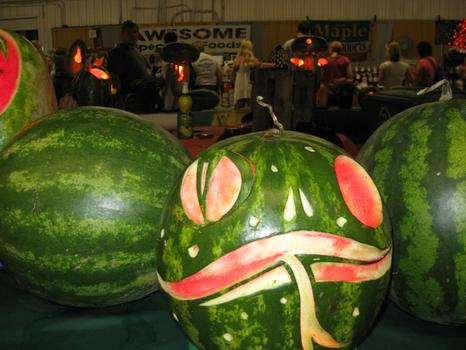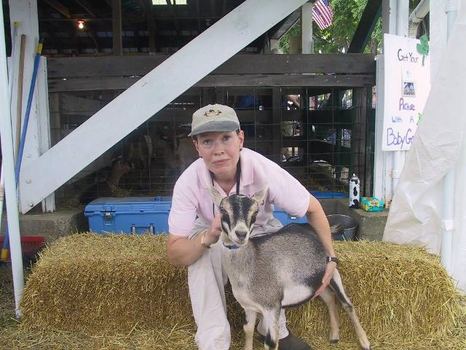 of