City Council Committee Approves Skyscraper Near Empire State Building
The City Council voted 47-1 to approve a new skyscraper that would be just a few blocks from, and nearly as tall as, the Empire State Building.
Vornado Realty Trust proposed the 1,216-foot building on the site of the current Hotel Pennsylvania, at 33rd and Seventh Avenue. That's just 34 feet shy of the top floor of the Empire State Building, whose owners fought the plan, contending that the new building would mar the skyline.
There's no timetable for construction of the new building, known as 15 Penn Plaza, nor are there any tenants yet for the 2 million square feet of office space it would add to Midtown.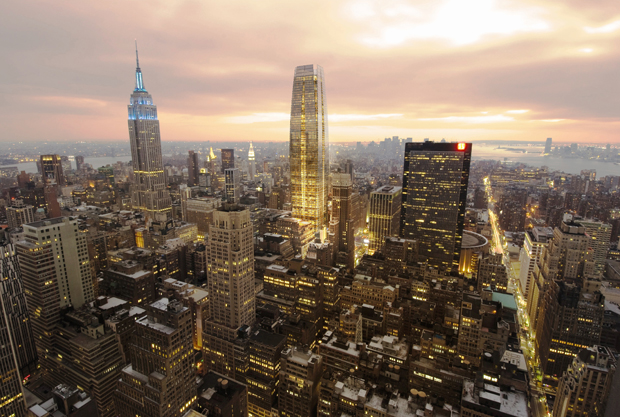 View of the Manhattan skyline with proposed skyscraper by Pelli Clarke Pelli. (Photo courtesy of Pelli Clarke Pelli)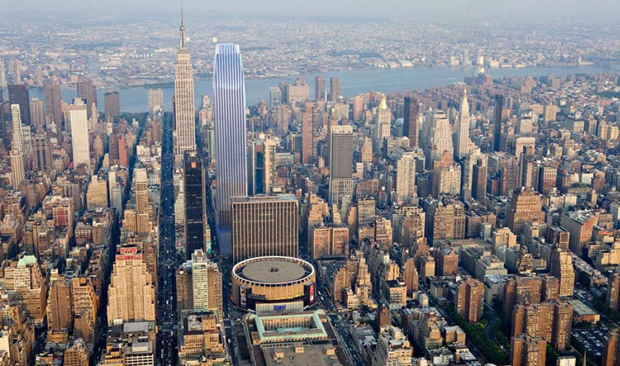 View of the Manhattan skyline with proposed skyscraper by Pelli Clarke Pelli, by the detractors of the project. (Photo courtesy of Friends of NYC Skyline)