Three to See: Catch These Plays Closing This Week
In addition to the languorous picnics and beach volleyball games you want to get in before the end of summer, you can add three plays to your to-do list. Macbeth, The Punishing Blow and Sex in Mommyville are all closing this weekend, so get to it!
Macbeth
Just because the Public Theater's "Shakespeare in the Park" series is over doesn't mean you won't get to see Shakespeare in a park. Pulse Theatre Ensemble's production of Macbeth at the Riverbank State Park Amphitheater dons its actors in army fatigues in lieu of period costume and transports the Scottish play to present-day Afghanistan. Company manager and actor Brian Richardson plays the title role in this production for the second time in his 20 years as an actor in New York. His favorite audience members are the people who happen to be in the park and stay for the entire show. "Our goal has always been to take Shakespeare into communities where Shakespeare isn't readily available, where there aren't theaters," Richardson says, in his lilting Trinidadian accent. He says the production seeks to show audiences that "it's not a whole big boring thing, it's actually quite contemporary and relevant." Director Alexa Kelly says the production reaches a new, and possibly unlikely, audience by exchanging traditional swordplay for artillery fire. "We've had loads of children sit through Macbeth, which really surprised me," she says. The play is presented as part of Harlem Week, and has the added summer bonus of being both outdoors and free—the stunning view of the George Washington Bridge is one more reason not to miss it.
Here's when you can still see the play: Thursday 8/26 through Saturday 8/27 at 7:30 p.m. at the Riverbank State Park Amphitheater, 475 Riverside Drive
The Punishing Blow
New York Times ethics columnist Randy Cohen has been asked for advice on everything from how to deal with a neighbor's abandoned oleander to a boss's penchant for porn in the workplace. It's no surprise then that Cohen's play, The Punishing Blow, hinges on a punishment that cleverly corresponds to the crime. After an alcohol-soaked car accident and delivering an anti-Semitic rant, Cohen's protagonist, Professor Leslie (played by Seth Duerr), must deliver a court-ordered lecture on a figure from a list of the 100 most influential Jews of all time. Leslie's choice is an 18th-century bare-knuckle boxer named Daniel Mendoza, a figure Cohen refers to as "the Mohammed Ali of 18th-century Jews." As Leslie speaks about Mendoza's life, his personal struggles come to light and Cohen says "questions of power and powerlessness, of anti-Semitism and marriage" enter the play's narrative. If the story of an anti-Semitic drunken rant sounds all too familiar, it's because Cohen's inspiration came from Mel Gibson's 2006 expletive-laced, anti-Semitic rant. "In 2006, I got a gift from heaven. Mel Gibson!" Cohen joked. "I really should be sending him a check after every performance." Appropriately for a man who spends his time answering the mundane ponderings of the masses, performances of The Punishing Blow will be followed this weekend by question-and-answer sessions, when audience members can discuss the play with Cohen, Duerr and other guests, including David Rackoff and Simon Schama.
Here's when you can still see the play: Thursday 8/26 and Friday 8/27 at 8 p.m., Saturday 8/28 at 2 p.m. and at 8 p.m. at The Clurman Theater, 410 West 42nd Street
Sex in Mommyville
Playwright and actress Anna Fishbeyn found the piquant details that make her play Sex in Mommyville in her conversations with latte-sipping moms pushing strollers the size of S.U.V.'s. In combat boots and fishnet tights, Fishbeyn unapologetically looks at the (sometimes rare) intersections of sex and motherhood, taking the play from babyland to...babeland. Fishbeyn's has two kids, a Ph.D from Columbia and a novel in the works. She understands that sex can be an afterthought in the life of a multitasking, hardworking mom. In an Op-Ed she wrote for The New York Press, Fishbeyn is upset that society doesn't take the female sex drive seriously. "We see it everywhere," she writes, even in a "comedy special where male comics lament their exuberant libidos and complain about their wives' lack of interest in their magical penises." Sex drives small and large are welcome at this show, which runs through August 29th.
Here's where you can see the play: Thursday 8/26 through Sunday 8/29 at 7 p.m. The Flea Theater, 41 White Street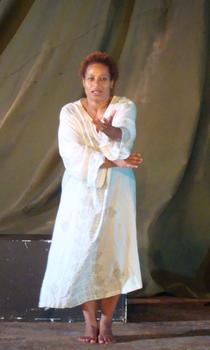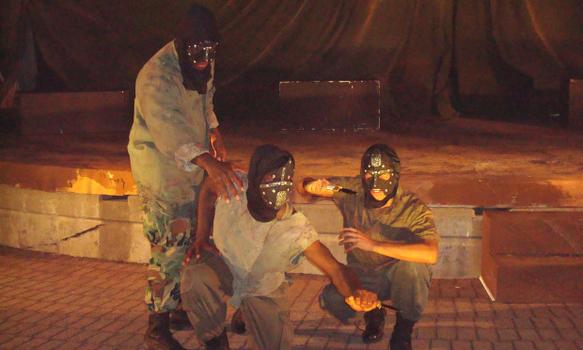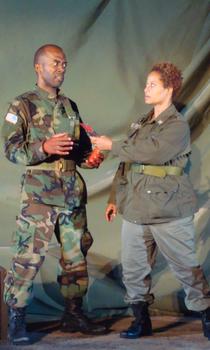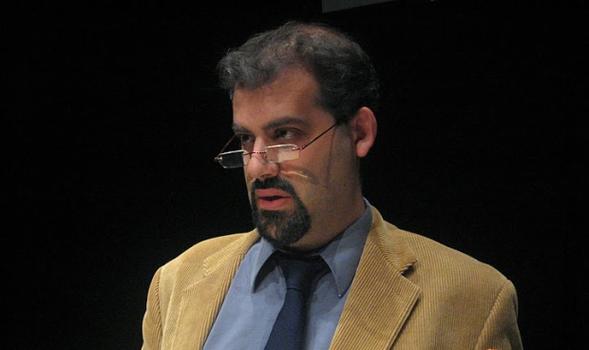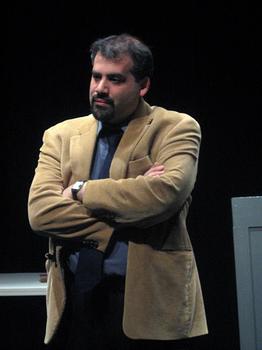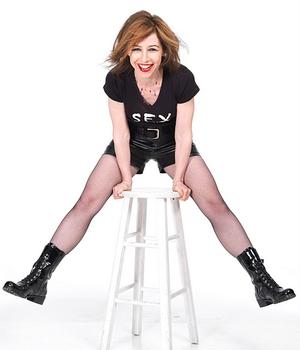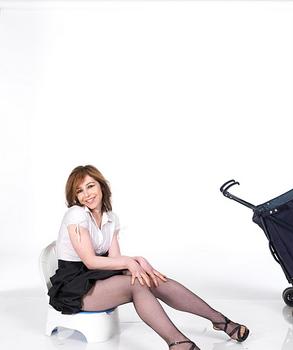 of