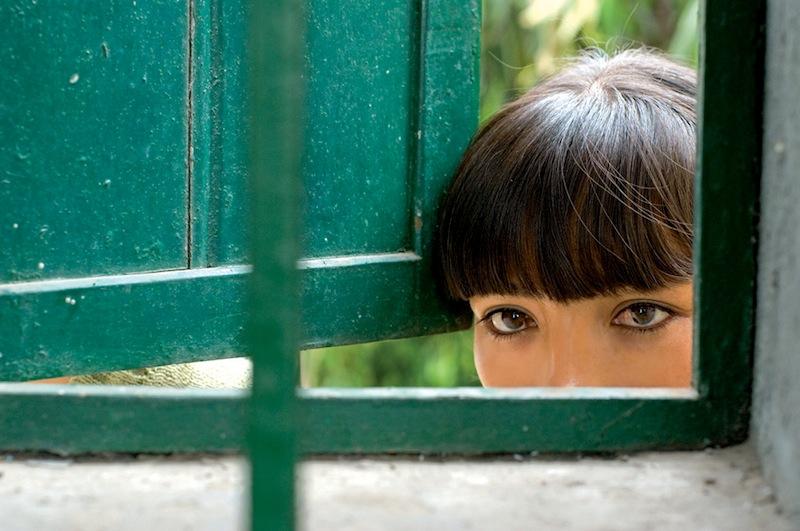 An Academy Award-nominated Peruvian film, exhibits about threads, and an outsider artist's private stash. It may be the end of summer, but there's plenty happening in New York City in the next week. Here is a guide:
The Milk of Sorrow, screening at Cinema Village. This stunning Peruvian film, ably directed by Academy Award-nominee Claudia Llosa (who is distantly related to novelist Mario Vargas Llosa), tells the story of a young woman coming to terms with the violence that plagued her family and her native Andean village during the country's period of internal conflict. Magaly Solier is riveting as Fausta, a teen who is simultaneously dealing with her mother's death, her extended family's indifference and the petulant demands of the society lady for whom she serves as domestic help. The cinematography marvelously employs Lima's apocalyptic desert landscape, paying ample tribute to the absurd—frilly wedding parties grooving to Amazonian cumbias on bald mountaintops. The tale is rich without being heavy-handed, and despite the sad theme, Llosa manages to deliver an uplifting—but very real—ending. For those interested in contemporary South American culture, consider this lovingly-crafted little film an absolute must-see. (Find the trailer embedded, below.) Debuts Friday, in Manhattan.
Audra Wolowiec, Lineforms, at chashama 266, on 37th Street. A little piece of this in exchange for a little piece of that. That is the idea that Wolowiec is exploring in this live, interactive performance piece that opens at chashama's gallery space on 37th Street. Between the hours of 11 a.m. and 6 p.m., through September, viewers can take an article of clothing to the artist, who will remove a piece of it and incorporate it into another garment. All of the pieces will remain on display for through next month. Opens today, in Manhattan.
String Theory, at Storefront Gallery, in Bushwick. In keeping with the fabric theme, you can find yarn sculptures, thread drawings and textile installations at the latest exhibit organized by Storefront, a small but happening Brooklyn art space. Among the artists featured are Elana Herzog, Theresa Hackett, Brece Honeycutt, Drew Shiflett and Ellie Murphy. Opens Friday, in Brooklyn.
The Private Collection of Henry Darger, at the American Folk Art Museum. This revealing exhibit looks at the images and artifacts that inspired Darger, the outsider artist known for his obsessive paintings of cutesy girls often in the midst of violent battles. Expect to see newspaper clippings, magazine illustrations, coloring book pages and photographs, all of which belonged to the reclusive Chicago-born artist. The exhibit has just been extended through Oct. 24, in Manhattan.