The Takeaway
Ramadan Relief Efforts for Pakistan Flood Victims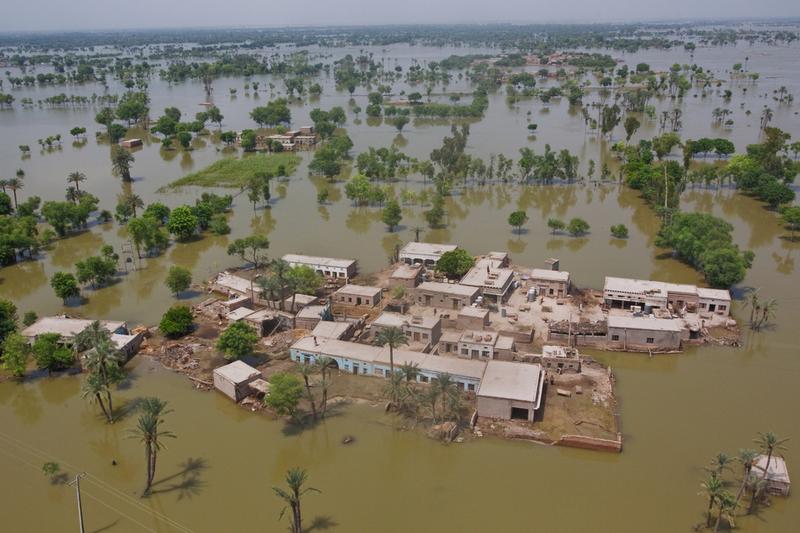 Devastating flooding in Pakistan continued over the weekend as the Indus River surged south and authorities raised the spectre of easily communicable waterborne diseases passing among the millions of people displaced from their homes.
The flooding is taking place during the Muslim holy month of Ramadan. It's a time when, along with prayer and fasting, Muslims donate to various charities. We're taking a look at how Ramadan is being observed in Pakistan and here at home where Muslim communities are rallying to raise donations.  
Dr. Zaheer Chaudhry moved to the U.S. from Pakistan in 1974, and is organizing relief efforts for Pakistanis affected by the flooding. 
We also speak with Ilyas Khan, the BBC's South Asia online reporter, who has returned to his home village in Pakistan to observe Ramadan with his family. Khan hails from Nowshera, Pakistan: an area that has been hit hard by the flooding. He says that despite the food shortages, many Pakistanis are still observing Ramadan, although many have little to break the fast but cucumbers and water.