Episode #604
New Normal?
Monday, October 19, 2009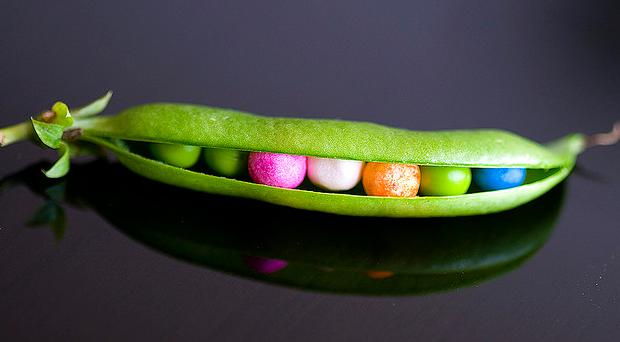 (Koshyk/flickr/CC-BY-2.0)
In this hour of Radiolab: reframing our ideas about normalcy.  
Evolution results from the ability of organisms to change. But how do you tell the difference between a sea change and a ripple in the water? Is a peacenik baboon, a man in a dress, or a cuddly fox a sign of things to come? Or just a flukey outlier from the norm? And is there ever really a norm?

John Horgan examines how Americans seem to have a completely different attitude toward war than we did thirty years ago. He takes us on a stroll through Hoboken, asking strangers one of the great unanswerable questions: "Will humans ever stop fighting wars?" Strangely, everyone seems to know the answer. ...

Brian Hare tells us the story of Dmitri Belyaev, a geneticist and clandestine Darwinian who lived in Stalinist Russia and studied the domestication of the silver fox. Through generations of selectively breeding a captive population, Belyaev noticed not only increased docility, but also unexpected physical changes. Why did these ...