Owners of Empire State Building Oppose Proposed Tower Nearby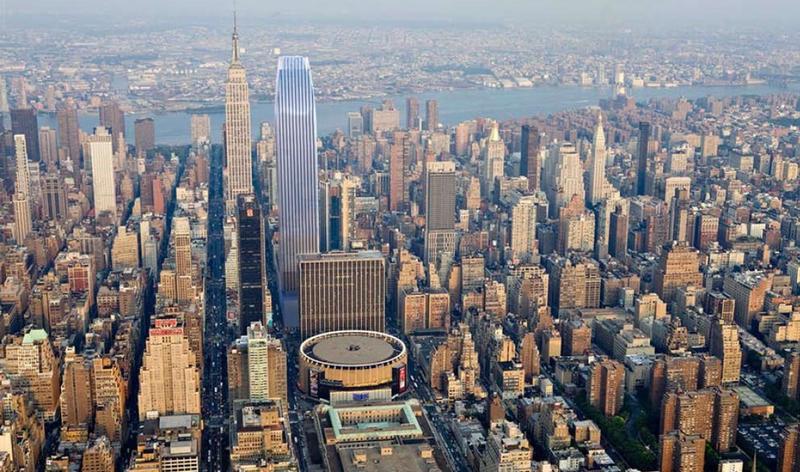 The owners of the Empire State Building are objecting to a proposed 69-story skyscraper that would be built two blocks away. The new building, called 15 Penn Plaza, would go where the Hotel Pennsylvania is currently located, at 32nd Street and 7th Avenue, and would rise to about 1200 feet -- or just 25 feet lower than the top floor of the Empire State Building.
And the owners of the Empire State Building are putting up a fight. "New York will have a giant black eye on the world stage for allowing such poor city planning to take the vision of New York and marring it in a billion people's minds around the world," said Anthony Malkin, the president of Malkin Holdings, LLC, part owner of the iconic building. "Would you put this building next to the Eiffel Tower? Would you put this building next to London's Big Ben tower? Would you put an oil derrick next to the Statue of Liberty?"

Malkin and others are stepping up opposition to the proposal in advance of a City Council hearing on Monday. The City Planning Commission, which is controlled by the mayor, approved the proposal last month.

A spokesman for Vornado Realty Trust, which is proposing the new tower, declined no comment.