Cuomo Accepts Millions of Dollars from Obscure Business Entities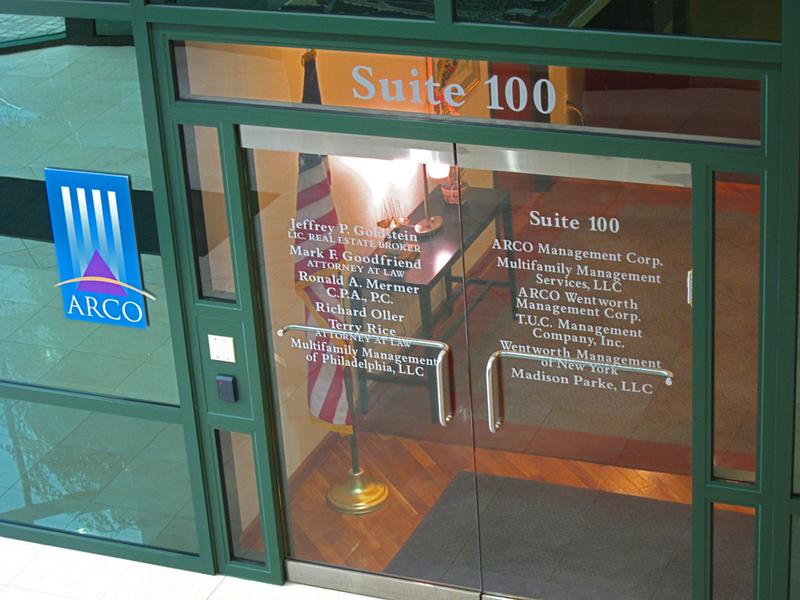 At the Democratic State Convention in Rye Brook last Spring, Attorney General and gubernatorial candidate Andrew Cuomo was passionate about the need to end "business as usual."
"We need to restore the public trust in government. When you go throughout this state, from Montauk to Buffalo, you hear over and over and over again the betrayal people feel towards the government," said Cuomo.
Candidate Cuomo released a 200-page blueprint for a "New NY" that includes proposals for major reforms of the state's campaign finance laws. The laws are considered some of the most lax in the nation. A Cuomo ad tries to drive the reform message home:
"New Yorkers agree. Albany is a mess. It's overrun by lobbyists and special interests. But Andrew Cuomo has a tough 20-point plan to clean up Albany including restricting lobbyists contributions and ending pay-to-play where powerful corporations buy access."
But the ads and speeches describe something aspirational. Andrew Cuomo is waging a campaign in New York's current political reality. This includes the entirely legal practice of accepting millions of dollars from limited liability companies who have only to provide the New York State Board of Elections with their company name, an address and a check number.
THE TALE OF SUFFERN'S 4 EXECUTIVE BLVD.
Four Executive Boulevard in Suffern comes up 14 times on Cuomo's latest campaign finance disclosure filings. Outside of 4 Executive Boulevard, the official flags and a large New York State Thruway Authority sign suggest a government building. According to tax records, the four-story office building is owned by Executive Associates North II LLC. Executive Associates has a 10-year lease for $3.7 million with the Thruway Authority. The tax bill goes to Suite 200 which is an office occupied by Lynmark Group, a real estate company started by Sheldon Goldstein in the 1950s. Goldstein, his family and their companies have been generous donors to former Gov. Mario Cuomo's and Attorney General Andrew Cuomo's campaigns for decades. In the 1980s Goldstein was appointed by Gov. Mario Cuomo to chair the State University Construction Fund.
On the first floor, Suite 100's plate glass door carries seven corporate names, including some on Andrew Cuomo's donor list.
KNOCKING ON DOORS
HENNELLY: How are you today? I am Bob Hennelly with WNYC public radio. I am a reporter. I'm doing a story on, I guess it's Multifamily Management Services LLC and Multifamily Management Philadelphia LLC. There are a number of campaign contributions that come from here for Andrew Cuomo, so I was trying to find out who the press contact would be for the Multifamily Management Services LLC.

RECEPTIONIST: You mean the CEO of the company?
HENNELLY: Whoever handles press calls, whoever would be the person I should direct my inquiry to, thanks. It's just a little confusing because they're all on the door, so I don't know which one.
The most prominent name on the door is ARCO Management, founded by Sheldon Goldstein and taken over in the 1980s by his son Jeffrey Goldstein. ARCO is not listed among Cuomo's current donors, but since 2002 the Goldsteins have given Cuomo more than $300,000 in donations, either individually or through their multiple companies. ARCO has received millions of dollars in contracts with HUD, the federal Housing and Urban Development agency, under both Democratic and Republican administrations. According to a HUD spokesperson, the value of ARCO's contracts increased significantly during the Clinton Administration while Andrew Cuomo was HUD Secretary. A spokesperson for the Cuomo campaign says that because of his longtime friendship with the Goldsteins, Cuomo recused himself from matters involving ARCO while he was at HUD.
HENNELLY: It's sometimes hard to know, you could have different suites here...
RECEPTIONIST: Right, so it's contributions to Andrew Cuomo, correct?
HENNELLY: Right, something called Trends Urban Renewal Associates?
RECEPTIONIST: Trends Urban Renewal is upstairs.

HENNELLY: Okay. I couldn't figure out if this was a state building or not, if it was the Thruway Authority or something, looks very official.
RECEPTIONIST: Thruway Authority is on the fourth floor. So why corporations give to certain candidates, right? How did you get this name?
HENNELLY: It comes from the Board of Elections.
Outside Suite 200 is a sign for the Lynmark Group. The office door has a dark one-way glass and a sturdy combination door handle lock. Visitors can only reach someone inside over a telephone.
"Is this Trends Urban Renewal Associaion," I ask over the intercom phone.
The female voice on the other end of the intercom asks, "Who wants to know?"
"This is Robert Hennelly with WNYC. How are you? I am doing a story. It turns out that 4 Executive Boulevard has been one of the most generous addresses to the campaign of Attorney General Andrew Cuomo, so I have run the list of all of the 4 Executive Boulevard contributors and Trends Urban Renewal came up on the list. We are providing people who made the list, as in the case of Trends Urban a $10,000 contribution, an opportunity to comment on why they want Andrew Cuomo for governor."
From this encounter I confirm that Trends Urban Renewal is linked to Sheldon Goldstein.
FAMILY TIES RUN DEEP
Andrew Cuomo represented Sheldon Goldstein while he was working as a private lawyer, including on Goldstein's bid to buy the 20,000-acre Sterling Forest in Orange County before it was preserved. During Gov. Mario Cuomo's tenure, ARCO was selected to run two large public housing projects in Manhattan and Brooklyn. They went on to manage tens of thousands of low-income units with contracts in 23 states.
A current HUD spokesperson confirms that ARCO's work goes back to the 1980s and it was an assistant to Andrew Cuomo, not Cuomo himself, who picked ARCO for its expanded role.
POOR DISCLOSURE ERODES PUBLIC CONFIDENCE
Ciara Torres-Spelliscy is a lawyer and campaign finance expert with the NYU Law School's Brennan Center for Justice. She says New York State used to be a national leader on campaign finance regulation but now voters are at a real disadvantage in finding out who is giving what. And the Cuomo filings are not unusual.
"Well, I think what you have stumbled upon is what we in the campaign finance world refer to as New York State's LLC loophole," says Torres-Spelliscy. "And that loophole is one of many loopholes which have rendered New York State's campaign finance system basically meaningless."
So how does the game work?
"The way that the LLC loophole works is, if you're an individual you can spend $150,000 per year on politics in New York. But if you are incredibly rich you don't want to stop at $150,000, and the way to get around that is you set up a set of limited liability companies so those are the LLCs and each LLC itself can give an additional $150,000," Torres-Spelliscy says.
Torres-Spelliscy says the public perception is that big money is buying politics.
"If you feel that the fix is in and that politicians are only listening to people with a huge amount of money then you can feel, 'why bother?'" says Torres-Speeliscy.
The Goldsteins never responded to multiple requests for comment. Former Gov. Mario Cuomo did not respond to a phone message and email asking for his comments on the 30-year Cuomo/Goldstein relationship. A spokesman for Andrew Cuomo's gubernatorial campaign said his proposed reforms include closing the LLC loophole.
With research assistance by Richard Yeh.
UPDATE: Attorney General and gubernatorial candidate Andrew Cuomo is defending his practice of accepting contributions from business entities known as limited liability corporations, or LLCs. Speaking at a campaign stop in Ithaca, Cuomo said he's following existing rules.
"I want to reform the campaign finance system. To reform the campaign finance system I have to get elected. To get elected I have to raise money.  I don't have large sums of personal wealth, I don't come from a family with personal wealth, so I have to get elected which means I have to raise money so I can be in a position to actually make the reforms," said Cuomo.
Hear Cuomo's remarks: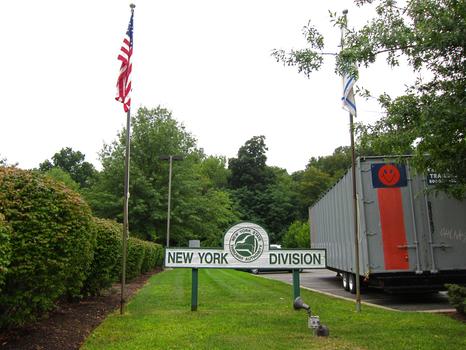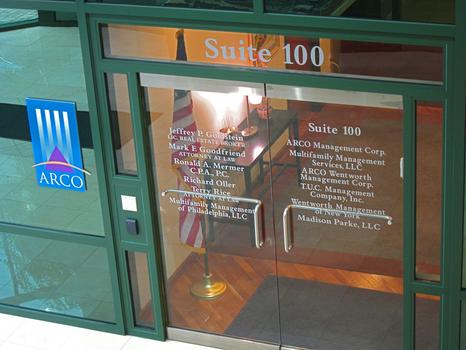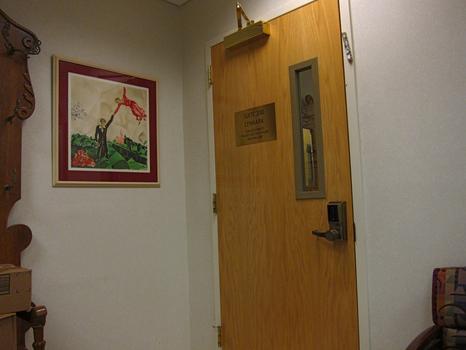 of