In a confluence of culture, the upcoming U.S. Open tennis tournament is overlapping with a Festival of Films by actress-director Ida Lupino. As a result, WNYC's Sara Fishko can't stop thinking about a certain Ida Lupino film...in this edition of the Fishko Files...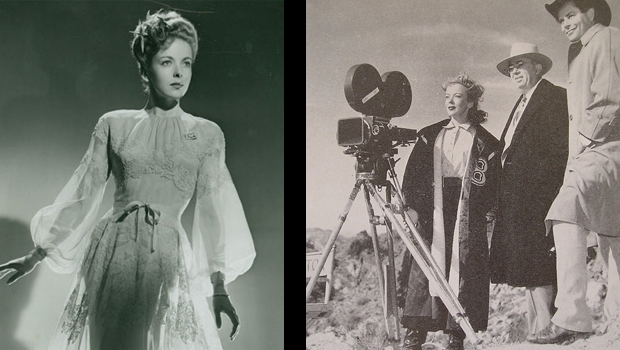 "I never met Ida Lupino , but I always wanted to. Her tough, emotional acting is well remembered, but her considerable accomplishments as a film maker are largely forgotten. She was a true pioneer; the six films she directed between 1949 and 1953 are remarkable chamber pieces that deal with challenging subjects in a clear, almost documentary fashion, and are a singular achievement in American cinema."
-Martin Scorsese, from his obituary on Lupino, "The Lives They Lived: Ida Lupino; Behind the Camera, a Feminist"
New York Times Magazine; December 31, 1995.
Ida Lupino's Hard, Fast and Beautiful is a melodrama that takes place on the tennis court. For some real-life drama surrounding the sport, tune in to the U.S. Open, which begins on Monday, August 30. To see the full schedule, click here.
For more of Ida Lupino's work, visit The Museum of Modern Art's film exhibition, "Ida Lupino: Mother Directs," which runs from August 26 to September 20. MoMA will screen Hard, Fast and Beautiful on Saturday, August 28 and Sunday, September 5.
For more from the speakers featured in this installment of The Fishko Files...