Late-Night TV Writers Create NYC Bus Tour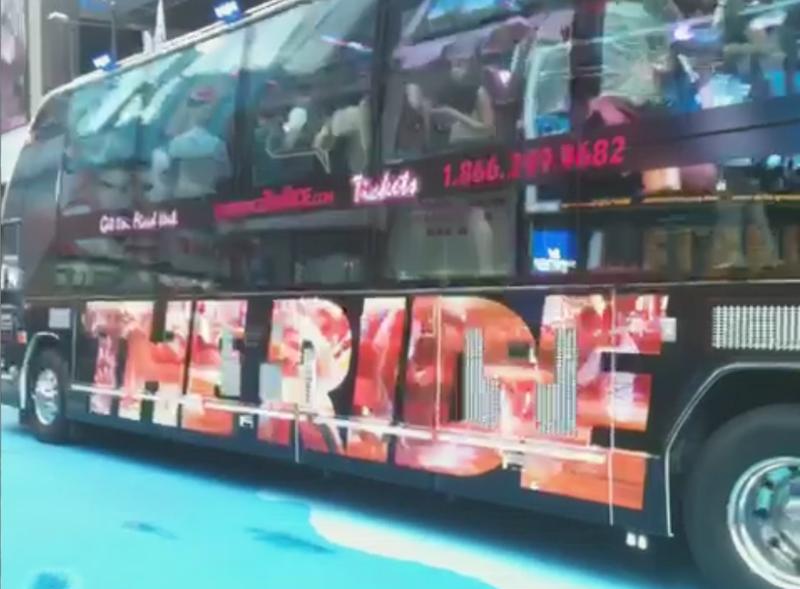 New York City may be the city that never sleeps, but its colorful characters also make it "the show that never stops," according to the creators of "The Ride," the newest tour bus to explore the streets of Manhattan.
"Anybody who spends any amount of time in New York City knows that you really can't make up the stuff that you see happening each and every day," said John Bobey, the chief writer and director of The Ride. 
Bobey and a team of television writers from Late Night with David Letterman, Comedy Central, Vh1, The Colbert Report, and Saturday Night Live created The Ride. The cast, which entertains those who choose to get on the bus, was culled from the Upright Citizens Brigade and other improv groups in the city. Two entertainers will remain on the bus with passengers, while others will be on the streets, interacting with pedestrians.  
"We are not theater people, we are not Broadway people, we are not tourism people. We come from television and comedy is our background.  We wanted this show to feel incredibly funny and very spontaneous," said Bobey.
The $1.3 million bus holds 49 passengers, and it's a rolling studio audience of sorts -- with 40 video screens, stadium-style seats and a state-of-the art sound and lighting system.
The 75-minute, 4-mile tour makes its official debut on Sept. 16.