The Takeaway
A Miracle in Detroit as GM and Ford Turn Things Around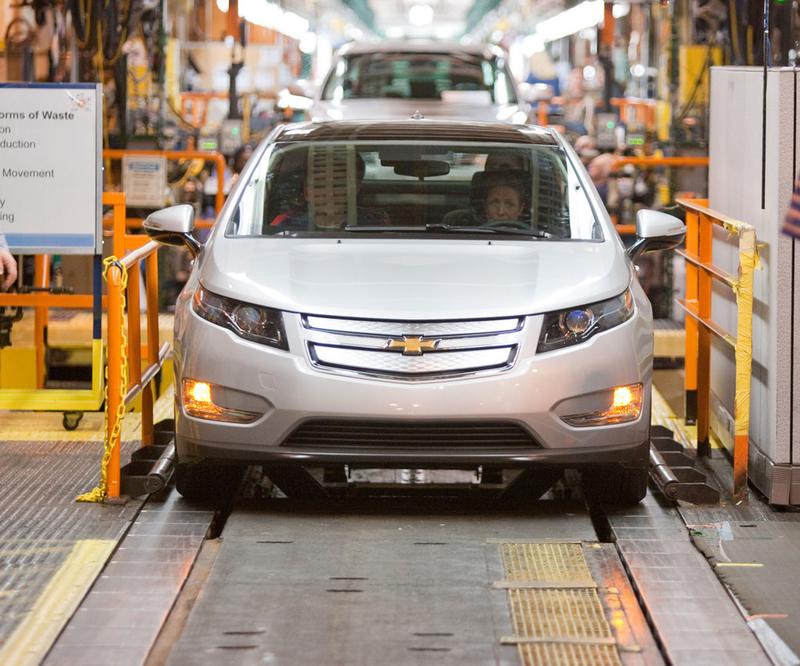 A friend of mine quit smoking when doctors found a lesion on her right lung. Another lost 250 pounds when he found out that the extra weight was killing him. And GM has reported more than $2 billion so far this year, after filing for bankruptcy last year.
The auto crisis became an opportunity for the Big Three, and so far it's a story of miraculous turnarounds. GM lost $88 billion over the four-year period that ended in 2009. This quarter, the automaker earned $1.3 billion. Ford's phoenix-like rebirth is even more dramatic and astounding. Chrysler reported overall losses, but a $183 million operating profit. And in Chrysler's case, we're talking about a company that perhaps most experts expected to fold and be sold off in pieces.
What has led to this miracle in Detroit? What's behind the amazing renaissance in the executive offices of the Big Three? Maybe it was days of scolding and humiliation at the hands of lawmakers in Washington. Not likely. Perhaps it was the virulent and vicious rhetoric bounced around blogs and radio shows during the debate over bailing out the Big Three, the comments that said the Big Three should die if they can't compete with Toyota? Absolutely not, and the holding up of Toyota as a model now seems naive in retrospect. 
The changes in Detroit are simply inspired by panic. It may not be admirable, but it's true and it's human. The automakers have pared down dealer networks, revitalized their product design, completely shaken up their org charts and eliminated a lot of middle managers. Yes, they could have and should have done these things ages ago. But change is hard and scary and sometimes can only be justified to stockholders, board members and labor unions because the alternative is so much worse.
I've reported on the auto industry for years and generally, the news was bad. In addition to my surprise over recent earnings reports and my relief that there are some bright lights in the gloomy picture of Detroit, there is some disappointment that it took a near-death experience to make the Big Three adopt healthy habits.
Still... if my son ends the semester with an A, do I care that he had an F at mid-term?