The Takeaway
BP Investigating Potentially Bogus Compensation Claims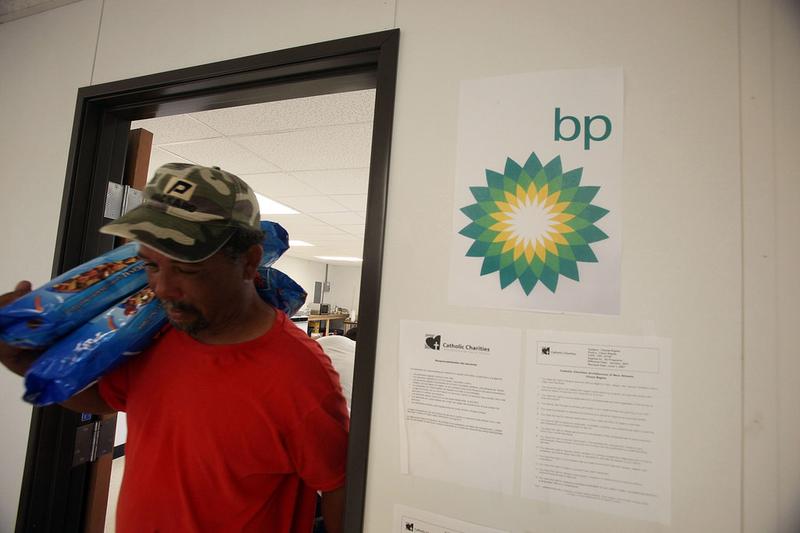 BP has pledged to give $20 billion in compensation to victims of the devastating Deepwater Horizon oil gusher. So far, $300 million has been distributed, but many are concerned that some portion of this money has gone to people scamming the system.
BP says its investigative unit is looking into several hundred claims for compensation in order to single out alleged fraudulent cases. BBC reporter Robyn Bresnahan spoke with Captain Pete Vujnovich, a Louisiana fisherman, who said he was approached by two people who were attempting to falsely claim compensation from BP. Vujnovich said, "[T]wo individuals [were] asking me to sign that they had worked for me, that they had been deckhands for me, and I'd never seen these individuals before in my life. Of course, I didn't sign."  
Dean Blanchard, a seafood wholesaler from Grand Isle, LA is not surprised people would take advantage of the system. Blanchard says, "We told BP this was going to happen...The real fishermen don't want the fake fishermen to get the money."