Foreclosures Rise In July But Down from Last Year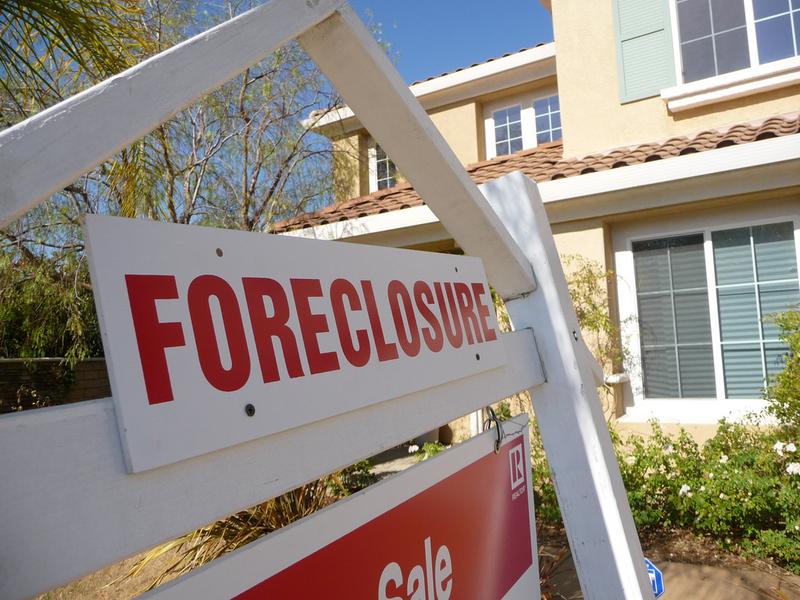 The number of homeowners receiving a notice of foreclosure increased nearly 4 percent from June to July according to the online foreclosure tracking company RealtyTrac. One in every 397 U.S. housing units received a foreclosure filing last month. "Filings" covers default notices, home auctions and bank repossessions.
While foreclosure filings increased month-to-month, they fell 10 percent compared to a year ago. But even as homeowners receiving a foreclosure notice declined, banks repossessed homes at near-record levels, indicating those in the foreclosure process are not finding financial assistance or significant mortgage modifications to stay in their homes.
The "sand states" continued to have the highest rates of foreclosure. In Nevada, one in every 82 housing units received a foreclosure filing. It has been in the No. 1 slot for more than three years. Las Vegas had the nation's highest foreclosure rate for large cities, with one in every 71 homes receiving a foreclosure notice.
RealtyTrac did find some possible good news for the Silver State as foreclosure notices on a year-over-year basis have now fallen for 10  months in a row. 
Arizona and Florida had the second and third highest foreclosures rates.
Five states – California, Florida, Illinois, Michigan and Nevada – accounted for more than half of all the foreclosure notices in the state.
Foreclosure filings fell nearly 21 percent from June to July in New York state and were down 41 percent from a year ago. Filings in New Jersey declined 22 percent and 7 percent on a monthly and yearly basis, respectively.