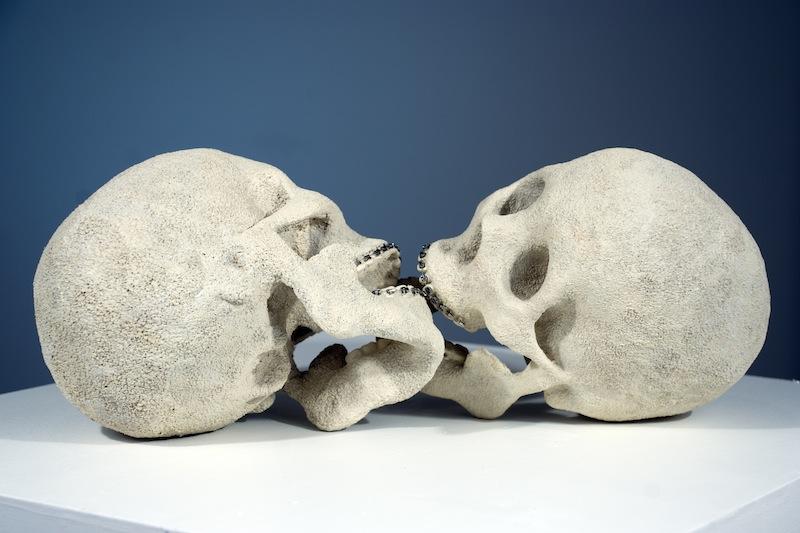 A summer group show in Chelsea lampoons our obsession with youth, torture memos inspire an installation at The Whitney, artists play with metal building blocks in SoHo, and a Weimar-era painter gets a long-awaited solo exhibit at the Neue Galerie uptown. A guide to what's happening now:
Younger Than Moses, a group show, at Benrimon Contemporary, in Chelsea. Cleverly riffing on the New Museum's artist-wunderkind show Younger Than Jesus, held last year, this Chelsea outpost offers its own take on our media-soaked culture's fixation on age and achievement. Featuring almost two dozen emerging artists working in various media (and all of whom are under the age of 120), the exhibit picks apart the things our society worships – from frisky athletes to military power. Opens this evening at 6 p.m., in Manhattan.
Jill Magid: A Reasonable Man in a Box, at the Whitney Museum. The Whitney Museum has a series of attention-grabbing shows going on – among them, an exhibit of roiling landscapes by Charles Burchfield and performances by conceptualist music man Christian Marclay – which means that it's easy to overlook the single-room installation by Magid on the first floor. Her piece explores a now infamous Justice Department memo from 2002, which clinically laid out the ways in which CIA interrogators could physically and psychologically torment their prisoners. To convey this, Magid has produced a projection of a scorpion being taunted by a pair of tweezers, with the sound of the insect's scuttling amplified on speakers. The exhibit's rowdy first-floor location isn't perfect (as Paddy Johnson points out in Art Agenda), but the piece still offers plenty of food for thought — not to mention the creeps. Through Sept. 12, in Manhattan.
LAST WEEK: Charlotte Posenenske, at Artists Space, in SoHo. Common materials can sometimes be extraordinary. Such is the case of the square, metal "tubes" (resembling ventilation ducts) that this little-known German minimalist sculptor (1930-1985) transformed into luminescent geometric sculpture. Throughout the space and the course of the show, these hunks of metal have been arranged and rearranged into a variety of geometric forms by fellow artists, and most recently, by Artists Space staff. The result: a playful scramble of objects and light. For more, see Roberta Smith's extensive write-up in The New York Times. Through Sunday, in Manhattan.
LAST TWO WEEKS: Otto Dix at the Neue Galerie. Bulbous-eyed professors. Haggard cabaret performers. An array of personalities with grotesque and distorted features. Dix, a German painter best known for his bold and unflattering Weimar-era portraits, was unsparing with his brush, which chronicled the ravages of World War I and the louche decadence of the '20s cabaret scene. This must-see gathering of more than 100 drawings cover the span of the artist's storied life, from his searing war sketches to the dramatic, allegorical paintings that served as criticism of the Nazi regime. Through Aug. 30, on the Upper East Side.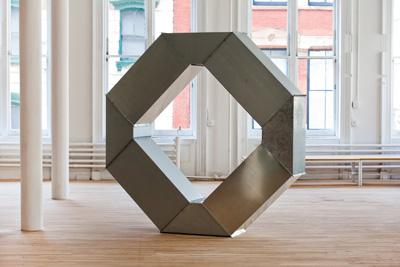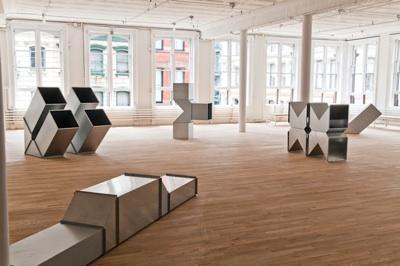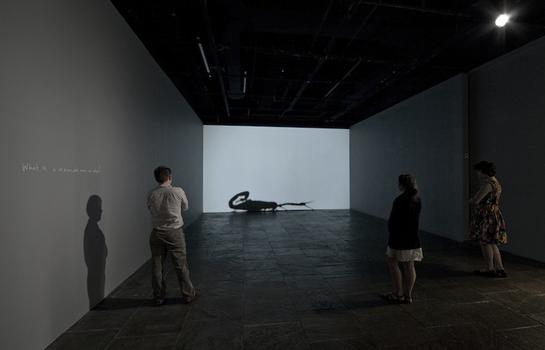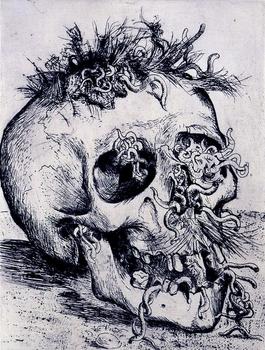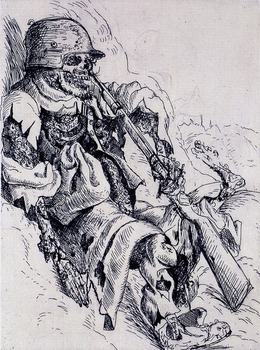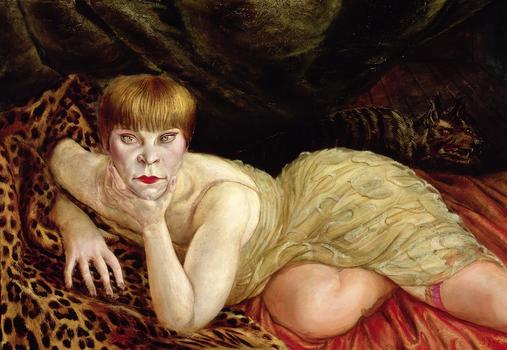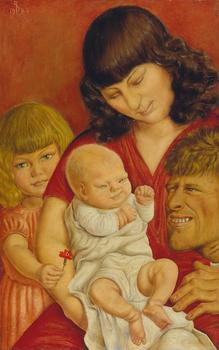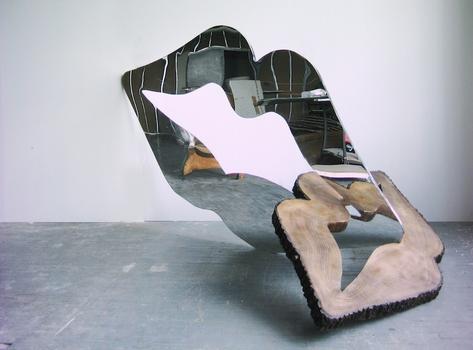 of