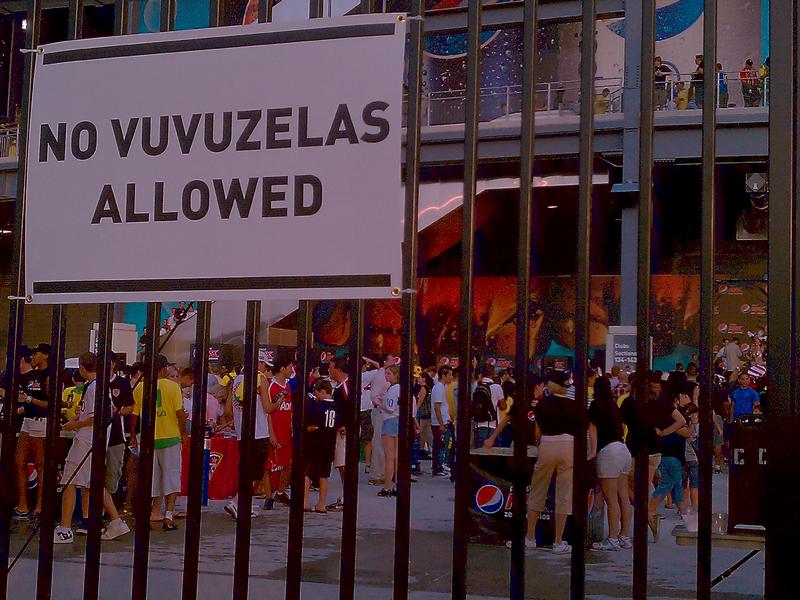 When you play Brazil, you are expected to lose. At least in soccer anyway.
Last night the U.S. Men's National Team took on the five-time world champions for the first showcase of international soccer on our soil since the World Cup. For the U.S. team it was something of a victory lap for their impressive finish in South Africa. Coach Bob Bradley filled his roster with familiar faces instead of testing out new talent. Brazil, on the other hand, used the occasion to debut an overhauled squad, keeping just four players from their last World Cup team. A new trio of youngsters, Neymar, Alexandre Peto and Ganso, passed their first test with ease.
But the people really being tested last night, were U.S. fans, who showed up in force (without vuvzelas, which were banned). 77,223 fans filled the New Meadowlands stadium for the game. Not a bad showing. So what if Brazil won 2-0. That's what's supposed to happen.
Alex Goldmark, is a producer with WNYC - New York Public Radio, he was at last night's game and describes the match, the fans, and what the night of soccer tells us about the 2014 World Cup.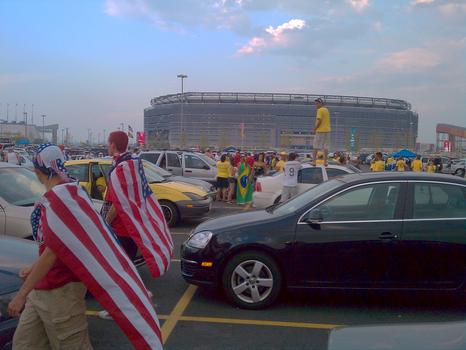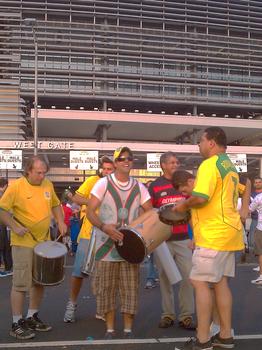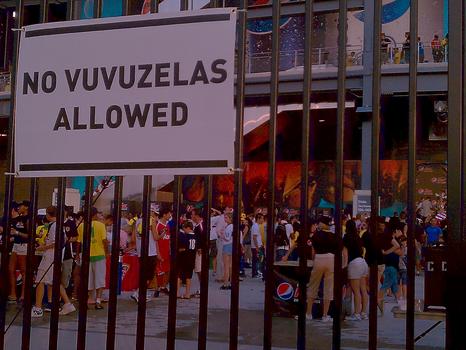 of