New Willis Avenue Bridge Sidles Up to Old Bridge
The new Willis Avenue replacement bridge floated up the river to its current location in upper Harlem at the end of July, but was raised off the barge Monday morning.
The old bridge was built in 1901 and connects the Major Deegan Expressway in the South Bronx to the FDR Drive in Harlem.
About 70,000 vehicles cross the bridge each day. The Department of Transportation says the new bridge will be open to traffic this fall.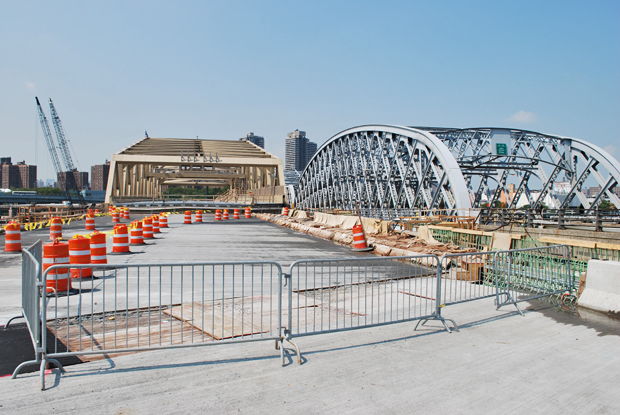 Photo by Daniel P. Tucker