Studying Staten Island: From Sea Home to Secession
All this summer, we've been catching up with the five keepers of the city's past, the borough historians, who are in charge of studying and preserving the stories of New York's neighborhoods, and all for no pay. This week, in our fourth installment, WNYC's Kathleen Horan takes the ferry to Staten Island.
An informal poll of the many people crammed on the ferry to Staten Island reveals that few of them know much about the island.
Take Glenda Mullen, from Wisconsin, for example. She just alighted from the ferry and is walking around the terminal looking bewildered. She isn't sure what to do on the island and thinks they could've done a better job marketing the island.
But the Staten Island borough historian, Thomas Matteo, says they actually do a fair amount of marketing for the Island.
He's helped to devise Staten Island tours, including one near the terminal in the St. George neighborhood.
"I would certainly walk up to the Staten Island Museum, for sure they have some wonderful exhibits. Then from there she can walk one block to the Borough Hall, and in the lobby of the Borough Hall, which is open to the public, they have some beautiful murals from the 1930s," Matteo says.
Matteo is a kind of one man-marketing team for his misunderstood borough. He was born in Brooklyn, but has lived in Staten Island since he and his wife moved there in the 1970s.
The 62 year old looks relaxed in a straw hat and puka shell necklace as he drives his black, PT Cruiser convertible up a hill.
"Does this remind you of San Francisco? There are different parts of Staten Island that remind me of different parts of the U.S.," Matteo says. "There are some areas you drive into you don't belive you're in New York City. There's this one beach colony left, and you drive beyond the gates, and you'd think you were in Nantucket."
Matteo has traveled diverse terrain in his career too. He majored in biology, has two master's degrees in education and received his doctorate in administration.
He's spent more than 30 years in government and held executive posts in the city's Department of Transportation, Juvenile Justice and was President and Chief Executive Officer of Off Track Betting. He now teaches business at St. Peter's College and is the official historian of Staten Island.
In his free time he's also a scrimshander, a decorative carver of whale bone and ivory.
He drives down a long, private woodsy driveway into the landmarked campus of Seaview, the former home for tuberculosis patients. At one point, over 2,000 patients lived there. It operated from 1909 until the 1950s when a cure was found. Then the place fell into disrepair.
Now, there's a ballet studio in the former morgue, and a community center and senior citizen residence in the old Catholic church.
Up the stairs in the back of the pink former administration building is Matteo's wood paneled office. Classic photographs of Staten Island hang on the wall and old documents cover his large desk. He says he became passionate about the history of the island when he was chief of staff for the Staten Island Charter Commission in the early 1990s when the borough was trying to secede from the city.
That's right, Staten Island wanted to break up with New York.
"They felt that it had been a forgotten borough, that a lot of its taxes were going to support the subways, bridges and infrastructure, most of which is not on Staten Island. A lot of the roads on the island are not capitally built," Matteo says.
Nearly 65 percent of the island voted in favor of secession at the time. But the state assembly said it would have to be decided in a referendum, which never happened.
But Matteo says it could have worked.
"Financially, I think we could have survived as a separate city. I think we would have been the second or third largest city in all of New York State," he says.
Inspired by his work with the Charter Commission he ended up writing four books on Staten Island history.
"It's a very special place and it's hard to put the words down in writing that convey the feeling," he says. "When I was writing Staten Island Then and Now, I met a lot of wonderful people. There's one story where I went to somebody's back yard and I said 'There's a shot I want to take through your backyard, do you mind?' He says 'No, come on in, after you take your picture, we'll sit down and have a beer.'"
When the borough historian position became vacant, he says, after the fun of writing the books, he decided to toss his hat in the ring to be the fourth to hold the post. One of his predecessors, Loring McMilllen, had held the job for a record breaking 65 years. But the borough president, James Molinaro, had something else in mind when he appointed Matteo three years ago.
"He said that he was going to appoint me for a tenured position. His feeling was that you needed to have fresh blood. When you talk about historians you think about old men and dusty archives with patches on their elbows. My job is not only to preserve history, but also to try to encourage other people," Matteo says.
Matteo has been encouraging others to start writing the history of their own communities, in time for next year's 350th anniversary of the first permanent European settlement on Staten Island.
In the meantime, "come out, come out and see what its like out here," Matteo says.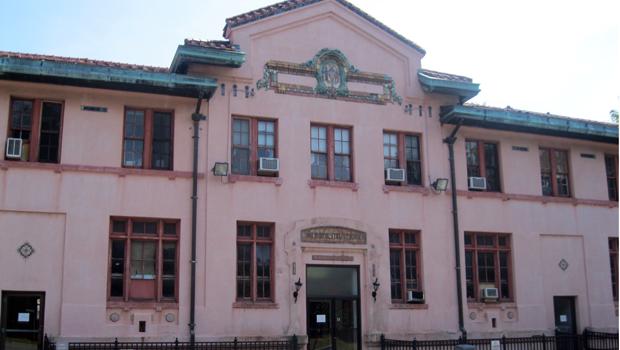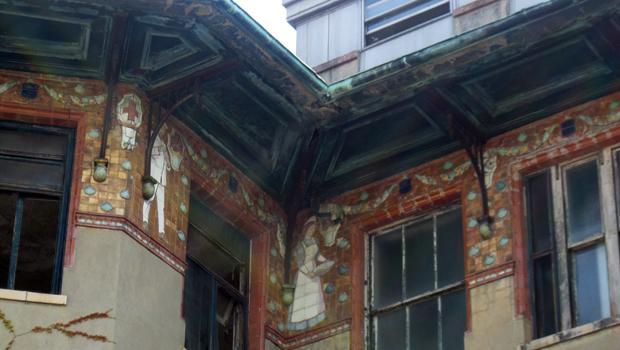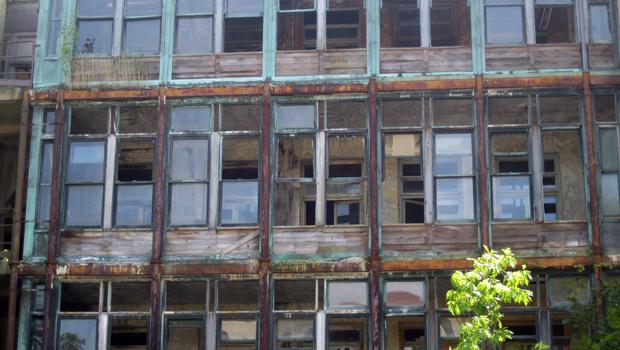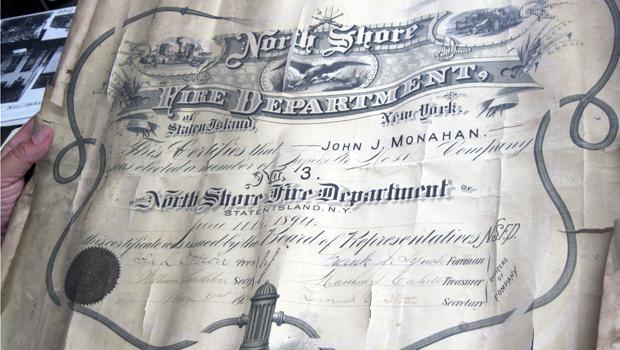 of