The Lede: Bloomberg's Creation, Rice's Dabbling, Stachowski's Framework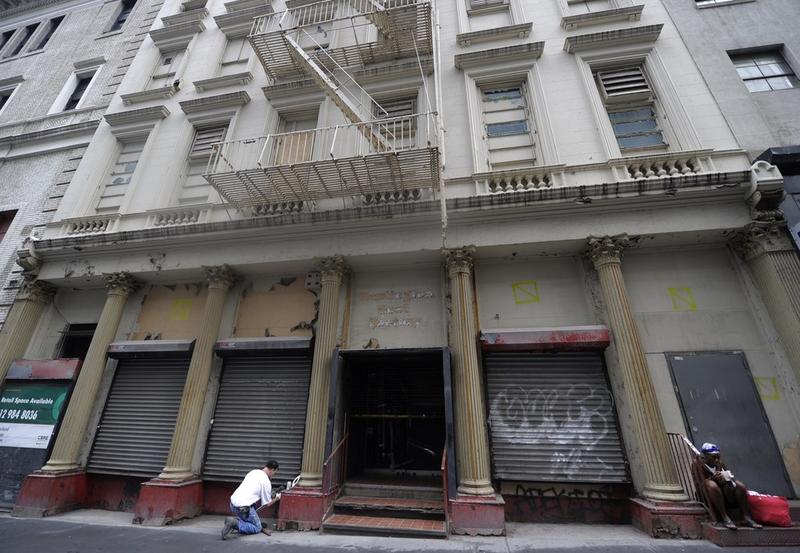 Rep. Anthony Weiner (NY-9) explains his outburst after the 9/11 health bill was voted down.
Not attending Rangel's birthday? Staten Island Rep. Mike McMahon, Rep. Carolyn Maloney (NY-14) and Singer Aretha Franklin.
Bloomberg has created a new company "so he could personally pay three aides for performing nongovernmental chores on their own time."
NYPD Commissioner Kelly flies on Bloomberg's private jet.
NYAG candidate Kathleen Rice admits to 'dabbling' with marijuana and cocaine in college.
NY Senate Attendance Politics: "By 2 p.m., Espada had relented and traveled to Albany. But hours into session, it became apparent that another senator, Manhattan's Tom Duane, hadn't appeared in the chamber for key votes. It turned out he had sequestered himself in his office, holding out for his own housing bill to be taken up."
In the NY state budget: Sales tax, some online reservations, the deferment of some business tax credits.
Not in the NY state budget: Property tax cap, hedge fund tax.
Assembly not on board with SUNY/CUNY tuition legislation or property tax relief.
Sen. William Stachowski (NY-58) votes for budget, despite no SUNY/CUNY legislation. He says there's a "framework" for an agreement.
Sen. Chuck Schumer (NY-9) predicts New York City will get $411 million from Washington.
Republican gubernatorial candidate Rick Lazio: "We have over 100 mosques in New York City. There is no reason why it needs to be 101 or 102 or 103."
Islamic cultural center developer: "By no means will we accept support from persons with anti-American views or agendas."
Daily News: Islamic center project organizers "failed in outreach and explanation."
Here is Bloomberg's speech defending the Islamic center.
Bloomberg says the Anti-Defamation League's opposition to an Islamic center near Ground Zero is "out of character with their stated mission – totally out of character."
NYT: "Lawyers representing a firefighter who survived 9/11 also said they would file a lawsuit on Wednesday to block the city's approval."
Here's a video of Lazio explaining his opposition to the mosque.
NY Post: "it would be particularly troubling if Rauf's [one of the Imam's pushing for the Islamic center] funding comes from abroad -- particularly from Riyadh."
WSJ doesn't like Rep. Jerrold Nadler's (NY-8) plan to "adjust tax brackets proportionally in regions" with high cost of living expenses.
Anthony Masiello may be the former mayor of Buffalo, but he has plans to return to City Hall.
GOP Senate hopeful Joe DioGuardi talks to The Democrat and Chronicle.
Politico says Congressman Rangel's district may look different after redistricting.
And the other big political wedding of the year is off.