Charter Commission Questions 'Top-Two,' Dadey Says Third Party Candidates Won't Win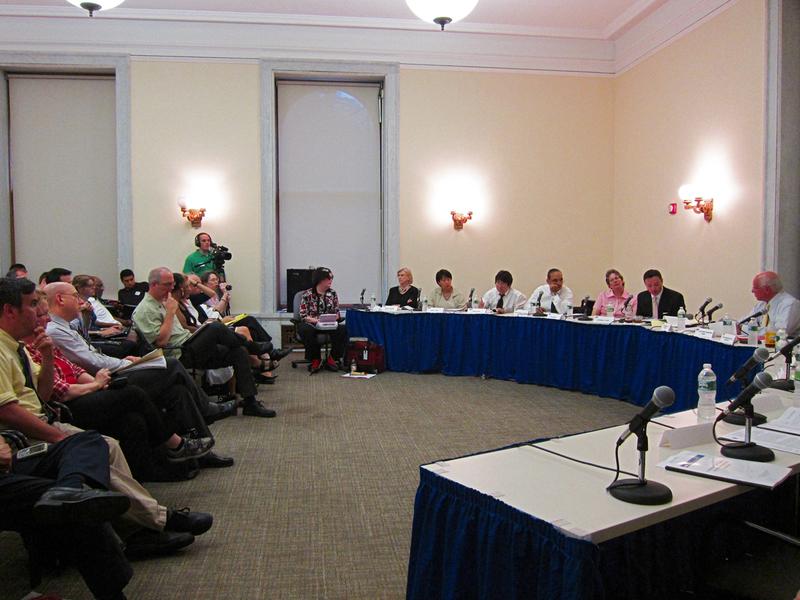 A member of the NYC Charter Revision Commission, Hope Cohen, raised a point during the commission's meeting last night that I hadn't heard before on the issue of instant run-off voting, or, "top-two," as it's being called.
Around the 45:43 mark, Cohen said:
"The problem I was having with 'top-two' is the narrowing to two, in the general…Why do we end up with two in the general election? Why not three or four?...We're talking about expanding choice in the primary…but it seems to me that when we narrow to two, in the general, we're limiting choice."
At around the 1:12:00 mark, Citizen Union Executive Director Dick Dadey discussed instant run-off voting and non-partisan elections (both of which the commission is considering). He tried rebuffing criticism that third parties would be especially weakened should these new voting systems be implemented.
Dadey said, basically, that third parties don't win elections under the current system. So, the proposed changes can only be an improvement for third parties.
Dadey told the commission: "no third party candidate has won election in a city election. There was one. It was a special election. Tish James won in a special election after the death of Councilmember Davis."
As consultant Joe Mercurio noted on my FaceBook page, Dadey isn't entirely correct. There was, after all, a guy named John Lindsay elected mayor on the Liberal Party line after losing the GOP primary.