Stringer Celebrates 51Park, Slaps Critics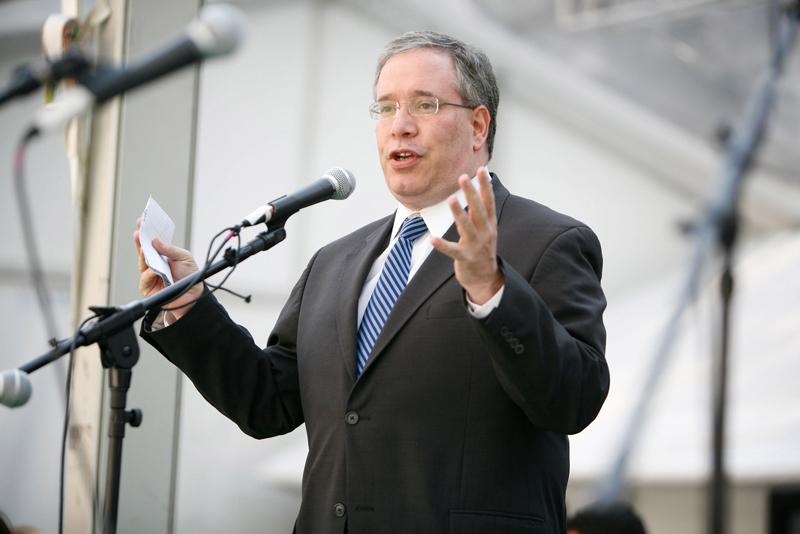 Manhattan Borough President (and 2013 contender) Scott Stringer cheers the unanimous vote by the NYC Landmarks Commission that paves the way for an Islamic cultural center and mosque to be built near Ground Zero.
And he takes a shot at critics of the plan:
"From the racist rants of a discredited Tea Party leader to the cynical posturing of a floundering gubernatorial candidate, this process has been manipulated by those looking to get headlines and score political points. We reject their divisive tactics."
The plans for 51Park have become a rallying point for cultural conservatives near and far, even drawing the attention of Sarah Palin. Locally, GOP gubernatorial candidates Carl Paladino and Rick Lazio have voiced their opposition to the plan, pressing Andrew Cuomo to explain in detail why he supports it.
So far, Cuomo hasn't responded.
UPDATE: City Council Speaker Christine Quinn (another 2013 contender from the West Side of Manhattan), is less combative in her description of the plan's opponents:
"The debate around this cultural center has been difficult and divisive. It has shown us that many of the wounds of 9/11 still exist. But the true way to honor the Americans who died fighting for our country's founding principles is to respond to the proposal of this mosque and cultural center with support, with a deepened commitment to religious freedom, and with a deepened commitment to New York City being the freest, most tolerant, and most accepting place in the world."