The Takeaway
Did the Oil Spill Cause Less Damage than Expected?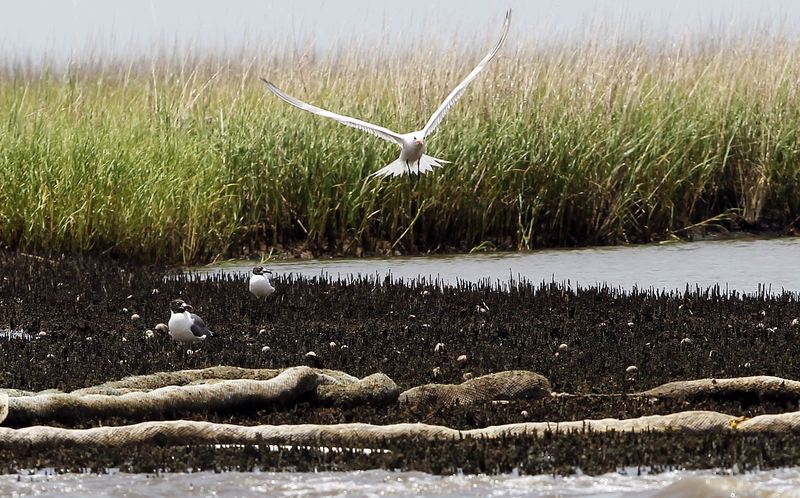 Yesterday, a Time Magazine article suggested the damage from the Gulf oil spill may have been exaggerated, and that some of the marsh areas important to the Gulf's life cycle may have escaped disaster. But can we know the full extent of the damage caused by the spill, just two weeks after the leak has been capped? The impact of the sheer volume of oil – which on its long journey to shore from the spill site loses some of its toxic qualities in the ocean – has yet to be determined. How can we better understand the complexity of the spill, and the road to recovery?
We speak with two experts working in the region. Aaron Viles is a campaign director and biologist for the Gulf Restoration Network. And Dr. Felicia Coleman is director of the Florida State University Coastal and Marine Laboratory in Northwest Florida.