Watching Paint Dry: Times Square Street Mural Almost Complete
Times Square's got the blues. Artist Molly Dilworth's "Cool Water, Hot Island" river-like street treatment was unveiled by city officials today, who hope the public art will lend a sense of permanence to Times Square's pedestrian plazas.
Times Square Alliance President Tim Tompkins thinks the street treatment will transform Times Square into a destination for public art. "You know a year ago this was just asphalt and we put some chairs down," he said. "Then it was painted red. You got a sense, okay it's not supposed to be just a street. And this is taking it to a whole other level."
Artist Molly Dilworth, who won a design competition with her proposal, has been working with a crew to paint the street for the past three weeks. "I've never really spent that much time in Times Square even though I'm a New Yorker," she said. "It's not what I expected. It's a lot more interesting."
Maurice Bonin, foreman on the project, thinks working on the mural is an opportunity of a lifetime. "I actually fought to get this job," he said. "I knew it was history being made, and I wanted to be a part of it."
The street treatment should be completed by August 6. It will remain in Times Square for up to eighteen months while the city designs permanent plazas and reconstructs the roadbed under both Broadway and 7th Avenues.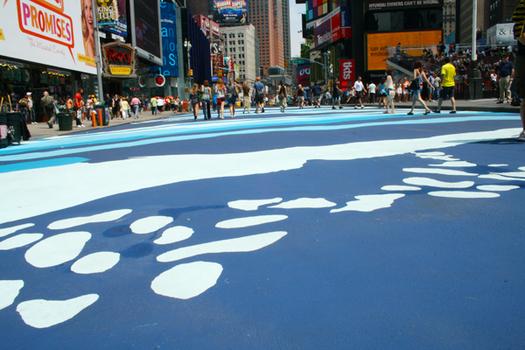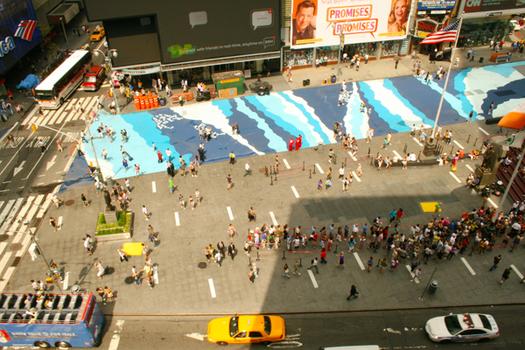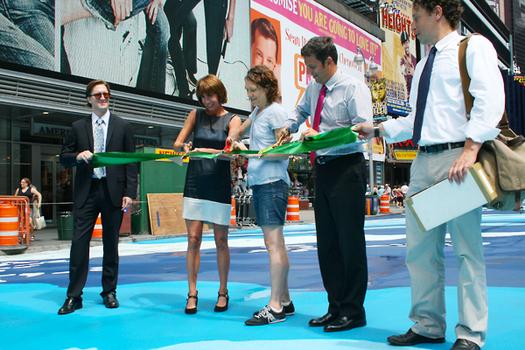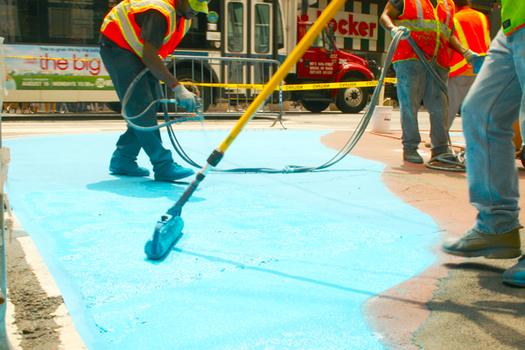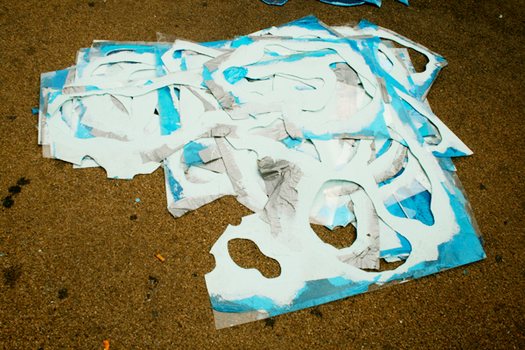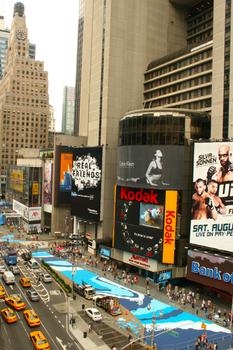 of