New Willis Avenue Bridge Arrives in Harlem
Two barges, fastened together, chugged up the East River Monday morning, hauling the nearly 2,400-ton Willis Avenue Bridge replacement. Setting off at about 6:30 a.m., the 170-foot barge was guided by two tugboats, while a third, red, white and blue tugboat pulled the bulk of the load.
Racing against the tide, the 350-foot long bridge cruised up the river during flood tide at about five knots, hoping to beat the early afternoon ebb tide, when it would be nearly impossible for the heavy load to make it.
The $612 million project will replace the 109-year old Willis Avenue Bridge that currently connects the Major Deegan Expressway in the South Bronx to the FDR Drive in Harlem.
The new bridge, built in Coeymans, New York, was shipped 112 miles down the Hudson River earlier this month and moored in Bayonne, New Jersey until this morning. 
The U.S. Coast Guard was on hand to make sure other boats stayed at least 100 yards from the barge. Lieutenant Will George has been patrolling the waters around New York for over a year and was more impressed with the way the 170-foot barge moved sideways up the river than with the bridge itself.
"They usually transit length-wise, so it'd be a longer barge, but the way you see it right now, they're basically in a perpendicular formation where they're pushing more water, so, that's not a usual formation for a barge," George says.
At 9:00 a.m., the barge sidled up to the shore at Horn's Hook in front of Gracie Mansion, and took a break while a bridle was fastened. A banana-yellow tug boat nudged the side, keeping it in place. A commercial tug boat called the Sea Lion passed by, its passengers leaned over to watch the floating bridge.
By 9:40, the 103rd Street footbridge had lifted, allowing the barge to pass through, and by 10:30 the new bridge had passed under the Robert F. Kennedy Bridge and pulled into the Bronx channel of the East River, where final preparations are being made for it's installation.
The Willis Avenue Bridge, which carries about 70,000 vehicles a day, will be completely replaced this August, and the Department of Transportation says it will be open to traffic this fall.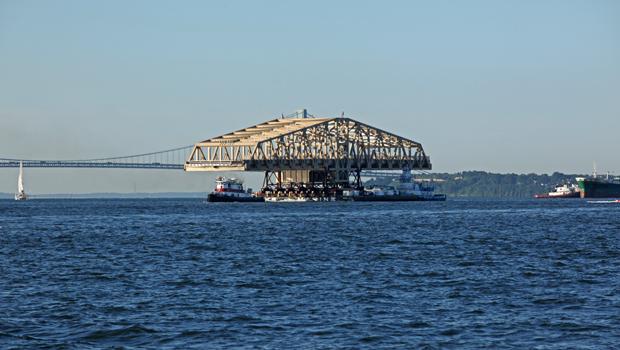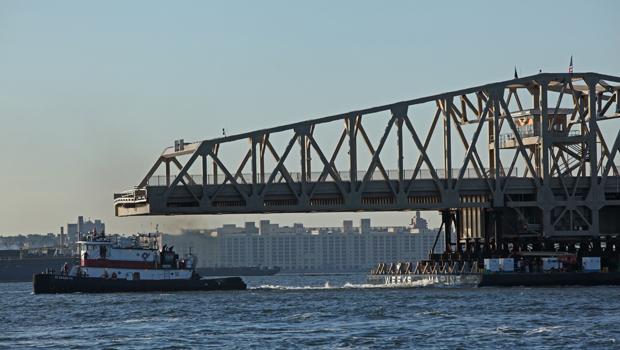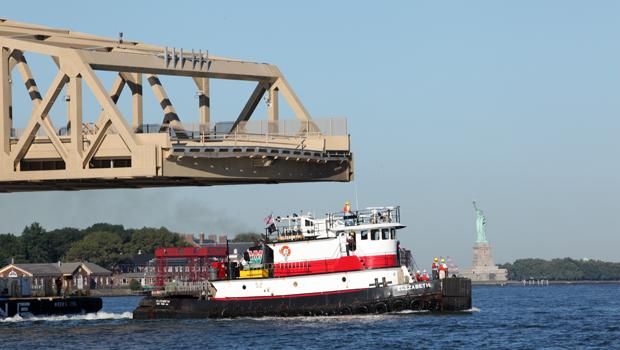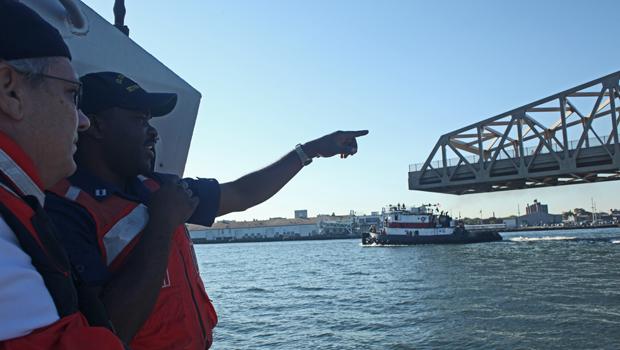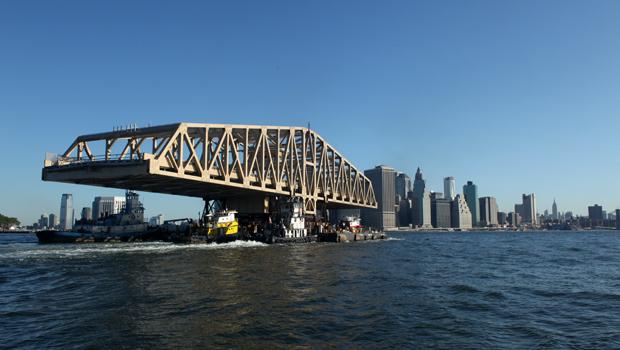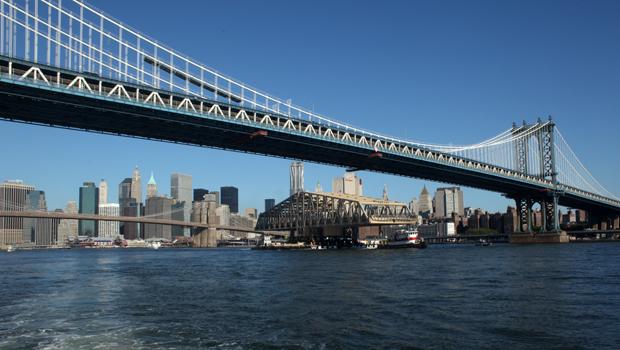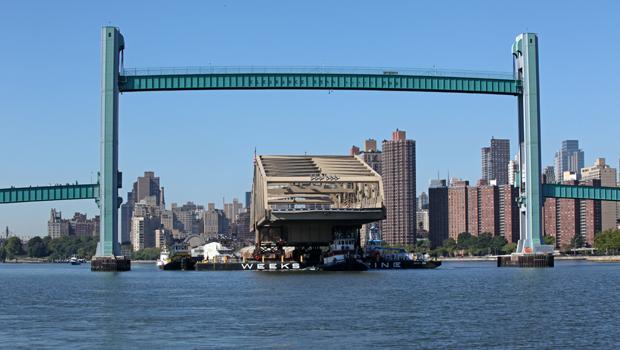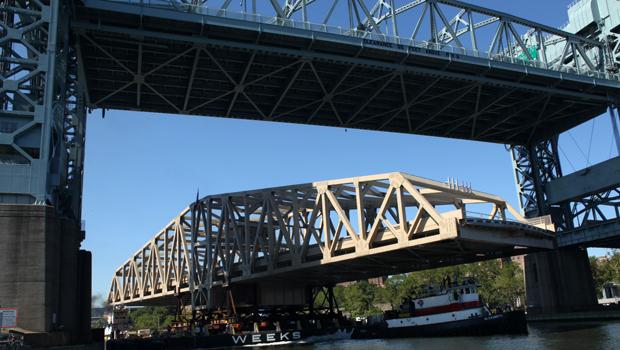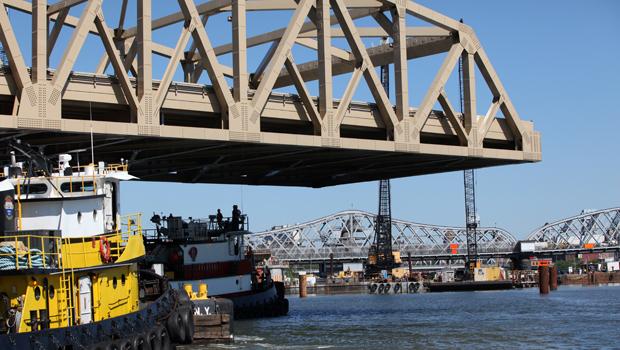 of