Difficult NYC: The Report from Governor's Island
On a searing hot day, a boatload of revelers dressed in warmed-over early 90's fashion went to an island to hear some music. 
It didn't go well.
As the crowd swelled and the temperature spiked, performances from Scream & Benga, Sleighbells and Die Antwoord created a multi-culty hip-hop hybrid feel that worked for the M.I.A. set. As the sun went down and the crowd awaited their headliner, there was a lot of checking in from the stage ('What's up New Yooooooork?!') and proclaimations of general excellence (Die Antwoord firmly believes that there is a "next level." And they are it).
At about midnight, when M.I.A. finally took the stage, the crowd caught the kind of second wind generated by a perfect storm of dehydration and expectation. 
Fifteen minutes into her set, the show hit its first snag.  Plagued with sound troubles, M.I.A. flung her cordless microphone into the crowd and the first flashes of irritation started to show.  The crowd shifted its collective weight and waited for their $45 dollars worth as onstage M.I.A. and her performers sweated on.  The entire posse in their splotchy, mustard-colored garb made performing look difficult.  Fifteen minutes later -- hail, then rain, then a torrential downpour.  A mass exodus ensued.  Ciao M.I.A. 
With crowd control by concert staff, thousands of wet, frustrated concertgoers were left to contemplate the show for hours in a muddy crawl to the ferry.  The rain stopped and it was back to being hot and close, only this time the crowd was silent. A few iPhone cameras poked their way above the crowd as they had in front of the stage, this time to try and figure out the location of the illusive ferry.  If there was a game M.I.A. lost it, and she took everybody's $45 with her.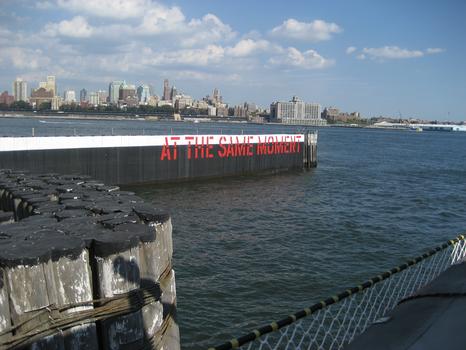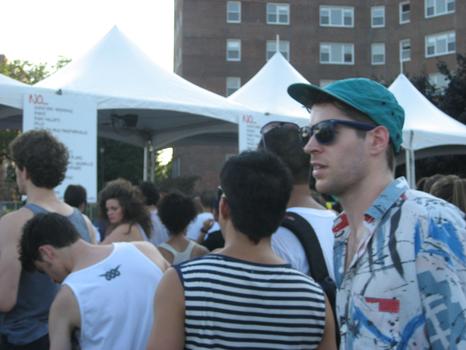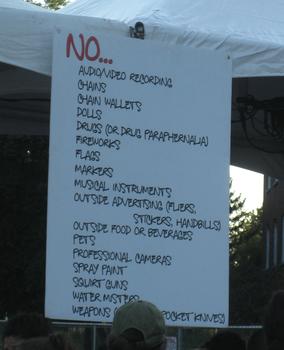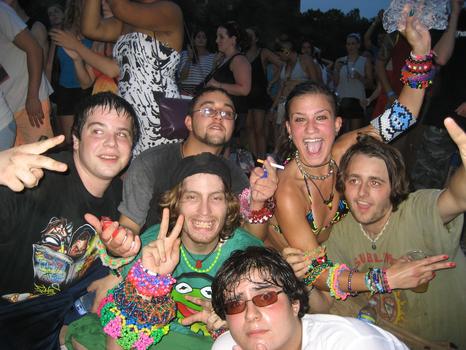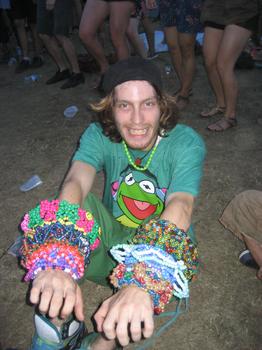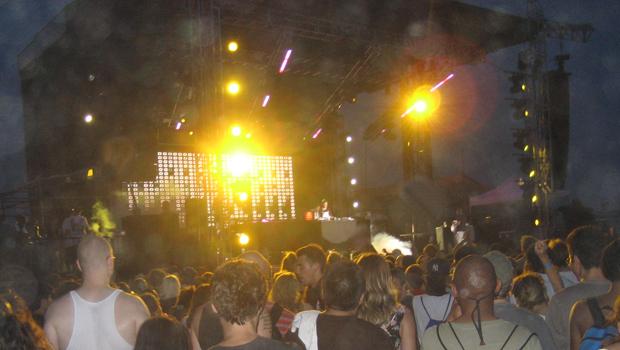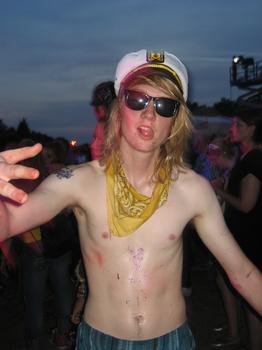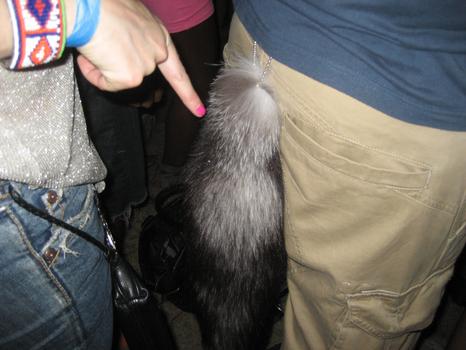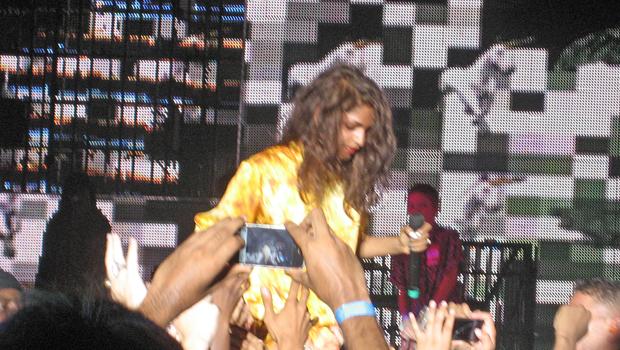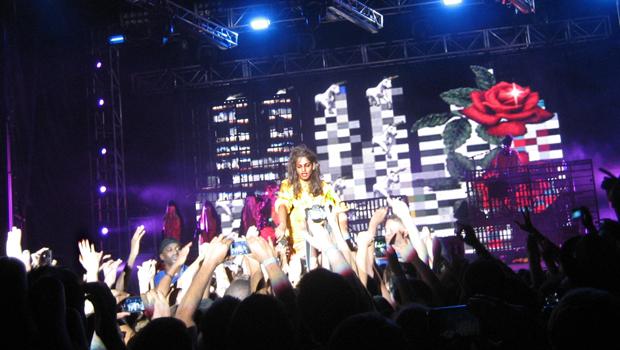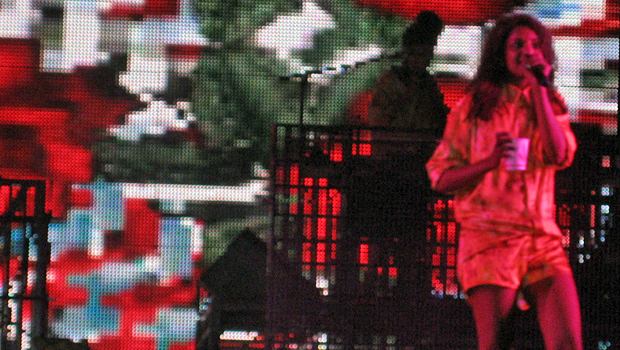 of