America's First Fast Food: The Creation of the Coney Island Hot Dog
The history of Brooklyn can also be told through food, from Coney Island Red Hots to Junior's cheesecake. Here, Brooklyn Borough Historian Ron Schweiger tells WNYC's Kathleen Horan how a German immigrant named Charles Feltman (1841-1910) and a one-time employee of his, Nathan Handwerker (1892-1974), found success -- and rivalry -- by bringing America the frankfurter, or hot dog:
Feltman's introduced the first fast food in America—Coney Island Red Hots, sausages on a plate. This goes back to the late 1800s. Now, Mr. [Charles] Feltman was a German immigrant. And he put sausages on the plate -- no bun. It was too hot. People couldn't pick it up.
He took a bun, sliced it, and he decided to put the sausage in the bun. And he decided to name it after the town he came from in Germany -- Frankfurt. Hence the name frankfurters.
In 1913, a young man named Nathan Handwerker got a job working for Mr. Feltman. And he met a lovely waitress there named Ida. They fell in love and got married. [After] working there four years, by 1916, Nathan was approached by two friends of his who were also workers at Feltman's and suggested—hay, Nathan, you know this business inside and out, why don't you open up your own place? So he and Ida thought about it, and they took all of their savings -- $300 – and opened up Nathan's and undersold Feltman by 5 cents. And everything was a nickel while Feltman's was a dime.
Who were his two friends that gave him the idea? Jimmy Durante and Eddie Cantor. Jimmy Durante was a signing piano player at Feltman's and Eddie Cantor was a signing waiter. That's where they got their start in show business.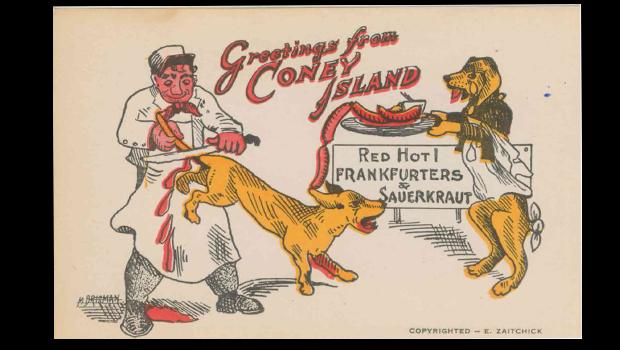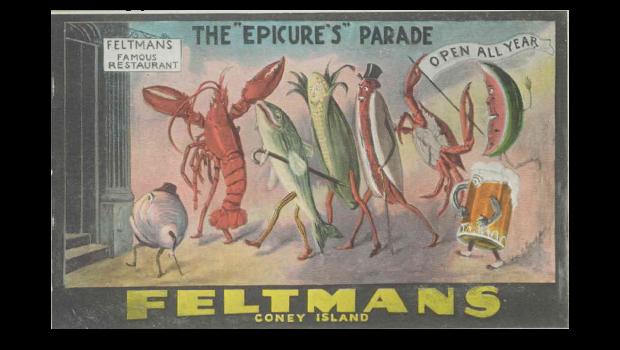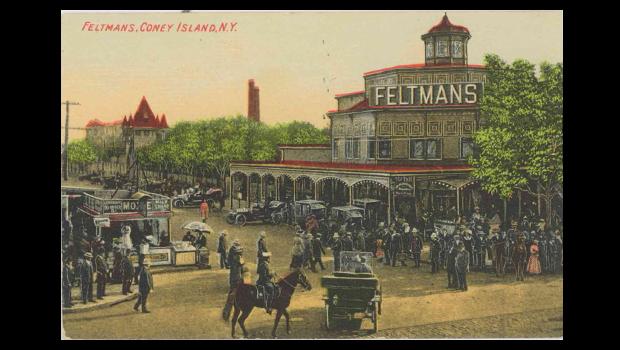 of