The Takeaway
In Colorado Midterms, Nobody Wants to Be the Insider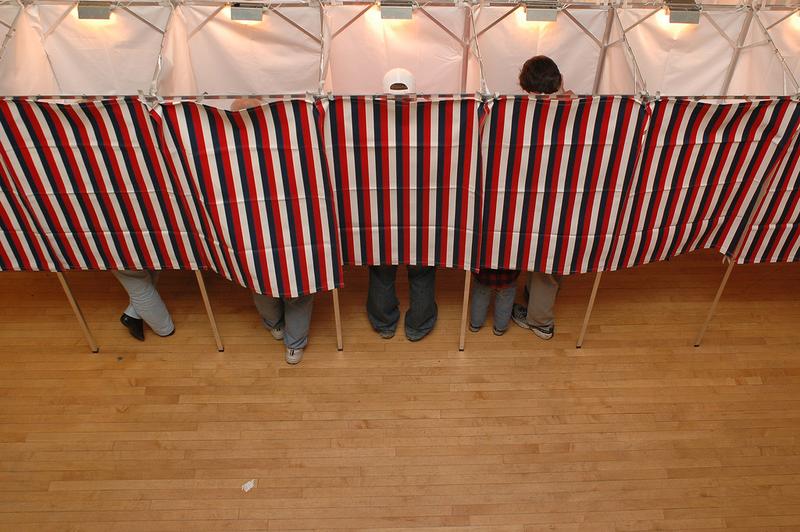 It may seem like a distant memory, but back in 2008, the story of the Democratic presidential primary was the rise of a relative newcomer to Washington taking on the party establishment with grassroots organizing. It was a winning strategy for then-candidate Barack Obama in Colorado, where he earned more than two-thirds of the primary votes and defeated Hillary Clinton. 
In Colorado's Democratic Senate primary this year, there's another candidate campaigning as an outsider, but the establishment narrative is flipped. This time, the political newcomer is the incumbent, and the challenger is a mainstay of Colorado politics.
Sen. Michael Bennett (D-Colo.) had never run for political office before he was picked by the governor to serve out the remainder of Ken Salazar's term when he became Interior Secretary. At the time, Bennett was running the Denver schools and had, reportedly, been considered by the Obama administration for Secretary of Education. Now, former Colorado House Speaker Andrew Romanoff is taking him on, and despite his roots in Colorado state politics, he's characterizing himself as the outsider candidate. The two have split top Democratic endorsements. Obama supports Bennett, but Bill Clinton has endorsed Romanoff.
There's a similar jockeying for outsider status on the Republican side, as former Lt. Governor Jane Norton and county district attorney Ken Buck battle for the GOP nomination.
We get the view from the ground with Bente Birkeland, the State Capitol correspondent for Rocky Mountain Community radio, and Colorado State University Professor John Straayer.