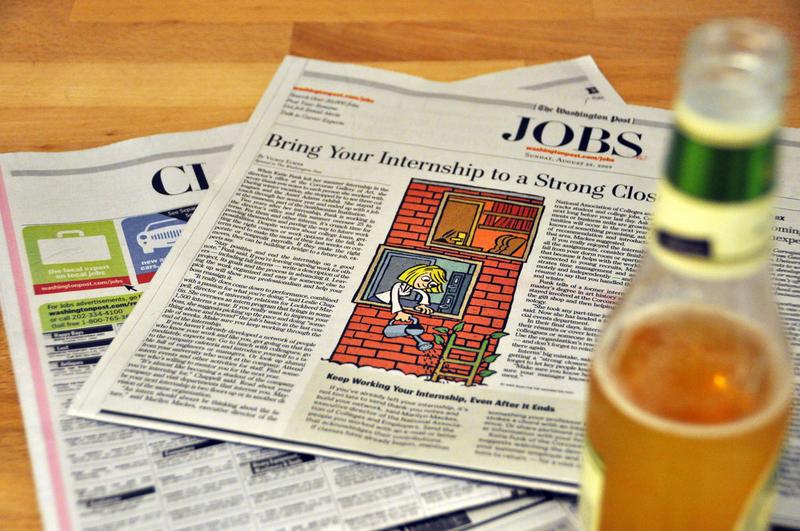 58 Democrats and two Republicans in the U.S. Senate overcame a Republican filibuster and moved closer to extending unemployment benefits to 2.5 million Americans. A final vote is expected later today.
The larger unemployment picture is complex. The national unemployment rate dropped to 9.5 percent in June, down 0.2 percent from the previous month. However, job growth remained stagnant, with only 21 states seeing net job gains. 
With unemployment still high and practically no job growth, we're asking: where have all the jobs gone? We want you to help us track them down: if you're unemployed, or if you know someone who is, tell us: What happened to the job? Did it go overseas? Or did the company downsize?
We speak with Kim Motter, who saw his job transferred to West Virginia, to the very people he helped train, ironically.
We also speak with Bill Galston, senior fellow at the Brookings Institution.
The New York Times Caucus blog spoke to economists about the mystery of the disappearing jobs:
The whodunit has flummoxed economists in both parties for a year. In 2009, as the new Obama administration grappled with the financial crisis, joblessness rose nearly two points beyond customary recession forecasts.
On Facebook:
"My company is getting busy again, but not hiring....keeping it lean and mean to pay off debt incurred during the down time." —Janice Bissell
"Unemployed. AT&T lost (really gave up by not bidding on) the Maryland relay contract. The new contract owner for Maryland would have a center in Frostburg, 120 miles west of Baltimore and too far from home for me. AT&T had other offers but they were in Georgia, Virginia and Pennsylvania, still too far away for me, a man with no license and still living at home. But AT&T did offer career training and education funding for me to go back to school (along with my AmeriCorps award). I almost wish I took the out of state offer. But then I wouldn't be able to further my education as I intended." —Tyrone Thorpe
By text (TAKE to 69866):
"Downsizing. Her boss (owner of a small biz) couldn't afford to pay her!" —Texter from New York.
"I have a friend whose job disappeared due to downsizing. However, the agency he worked for reopened the position and rehired 2 others for the position. They divided his position into 2 parts and split the salary between the two. Horrible!" —Texter from Denver, Colo.