The Takeaway
How Much Does Job Training Actually Help With Unemployment?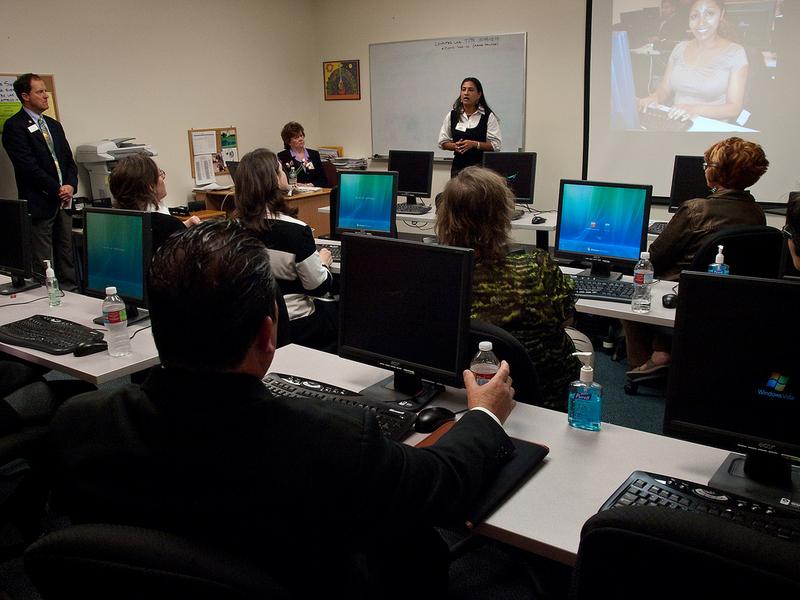 The Senate is set to vote later today on extending unemployment benefits, just 15 minutes after the new Democratic senator from West Virginia is sworn in to replace Robert Byrd. The new senator's arrival will give Democrats the last vote they need to overcome a Republican-led filibuster.
Speaking from the Rose Garden yesterday, flanked by several unemployed Americans, President Obama urged the Senate to extend jobless benefits, saying, "these are honest, decent, hardworking folks who've fallen on hard times, through no fault of their own, and who have nowhere else to turn except unemployment benefits, and who need emergency relief to help them weather this economic storm."
What they also need are jobs. In an effort to help people improve their chances of finding work, the government has allotted more than $4 billion for job training programs. But are those programs working? And who are they helping?
We're joined by Ross Eisenbrey, vice president of the Economic Policy Institute, and an expert in job training, labor and employment law. And Sandy Cole, tells us about finishing a job training program to become a dental assistant. She just found a job in her new field after a year of being unemployed.