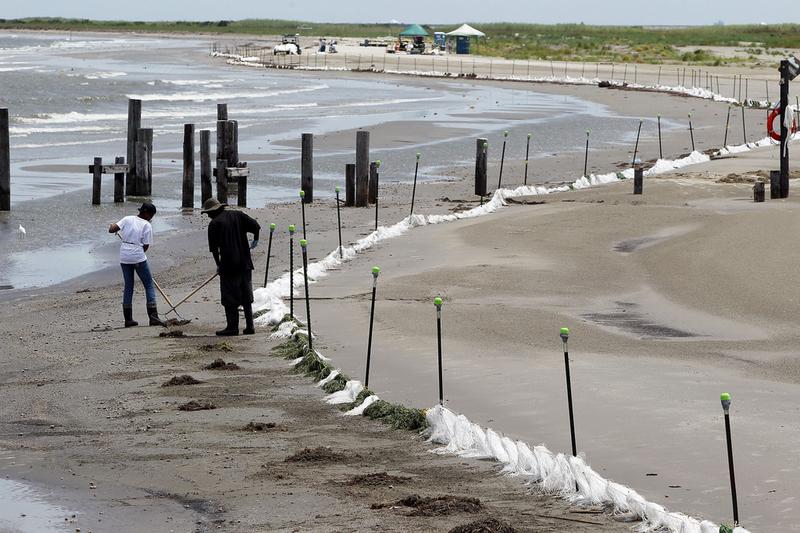 It's been four days since BP put a cap on the Deepwater Horizon oil well and, with cautious optimism, people have begun talking about recovery. But just because the oil has stopped gushing doesn't mean the damage is done. In fact, say some scientists, more harm is soon to come.
That's according to Susan Shaw and Edie Widder, oceanographers who've been tracking the underwater effects of the Gulf Oil spill. Shaw is director of the Marine Environmental Research Institute. She's concerned about the longterm effects of the dispersant Corexit, a toxin that has helped the shorelines at the expense of the waters.
Widder is the Senior Scientist at the Ocean Research and Conservation Association and the inventor of a deep sea device that could allow us to see the effects of the oil spill in stunning detail — if only BP would allow the device near the affected areas.