The Takeaway
Oil Capped But Damage Continues in the Gulf of Mexico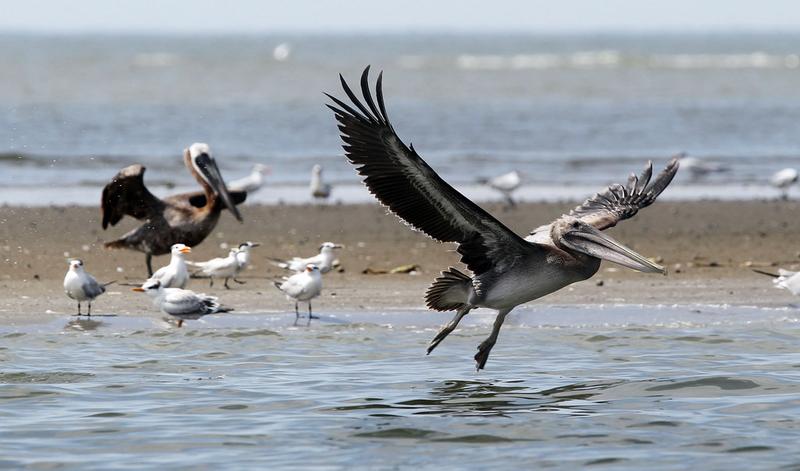 BP finally has some good news to report: A recently installed 75 ton cap has, for the first time in 85 days, stopped the flood of crude oil into the Gulf of Mexico from a broken wellhead. While the damage to Gulf shores may have been relatively light thus far, anywhere between 93.5 and 184 million gallons of crude oil has likely contaminated those waters.
We speak with The New York Times' science reporter Henry Fountain, who explains how the cap is working and how optimistic engineers are feeling about its continued success. We also speak with Robert Hernan, author of "This Borrowed Earth: Lessons from the Fifteen Worst Environmental Disasters around the World
." Robert argues that, even if the spill were to completely come to an end, the amount of sub-surface contamination makes it nearly impossible to predict the long term effects of this spill.