World Trade Center Workers Unearth 200-Year-Old Ship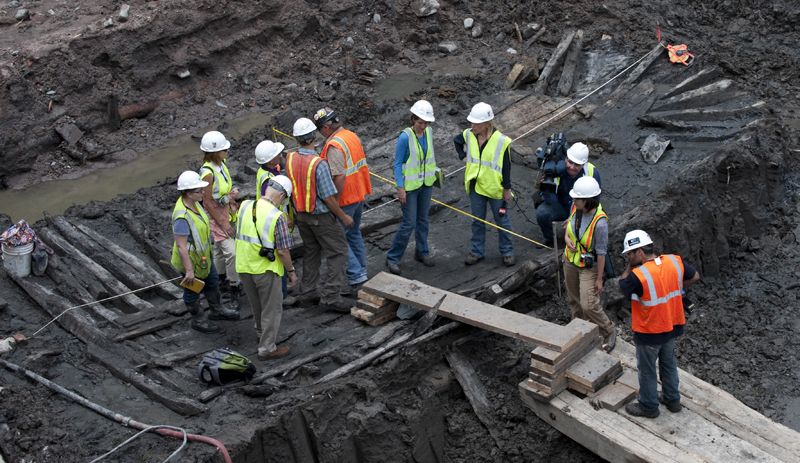 Excavation at the World Trade Center site has unearthed a massive relic from New York's past -- a 32-foot hull of a 200-year-old ship.
Archaeologist Elizabeth Meade, who works for AKRF, a firm hired to examine the artifacts, says the area where the ship was found was filled in between the 1790s and the 1830s.
"We figure the ship probably pre-dates that and was used as part of the landfilling process," Meade says. "It's the kind of thing archeologists are always hoping to find in landfill deposits."
Her colleague, Molly McDonald, says it was fairly common to sink old ships in order to make more waterfront land available.
"But only a handful of these ships have been found so far, so its really quite rare, and it's just exciting to find it here at the World Trade Center site," McDonald says.
A 100-pound anchor was also found a few yards from the ship's hull, but the archaeologists aren't sure if it belongs to the ship.
The archaeologists are clearing the artifacts by hand, but once the delicate wood is exposed to air it begins to rapidly deteriorate, so they are quickly recording and analyzing the find.