Indie Theater Groups Bring Life to NYC Parks
Hear the words "free," "theater", and "park" and what probably comes to mind are the infinite lines and star-studded casts of Central Park's Shakespeare in the Park.
But while Al Pacino struts around Delacorte (somewhat controversially) as the Jewish merchant Shylock in the Merchant of Venice, smaller, independent theater companies are staging theater in neighborhood parks across the city. They vary from pro-quality productions with lighting and sound, to amateur affairs scrapped together on shoestring budgets.
In either case, the presence of a theater group can help rejuvenate the city's green spaces, bringing much-needed funds and generating an interest in the surrounding communities to improve the parks.
Kim Maier, the Executive Director of the Old Stone House, a historical site located in Park Slope's Washington Park, says that the resident Piper Theater Company brought a noticeable change to the park. "You start looking at the park as a different kind of space," says Maier. She says that when the Company first began performing there in 2005, the park was underutilized and poorly cared for.
Now, it's filled with families and buzzing with life, and the local park alliance has been steadily filling its coffers with donations from area residents. "I think that the theater programming has gone a long way towards attracting not just an audience for cultural events, but also an audience for the park itself," she says.
For Jonathan Bowles of the urban policy think tank Center for an Urban Future, anything that gets people into the parks is good for the health of the area. "Not every park is a good park. If they are empty, they can be magnets for blight or crime," says Bowles. "Things like the performing arts that gets more foot traffic into the parks are great for NYC parks." 
Below are a few of the theater companies working in NYC's parks this summer:
Inwood Shakespeare Festival @ Inwood Hill Park
July 14 – July 31
Wednesdays through Saturdays at 7:30
For 11 years, the Moose Hall Theater Company has set up shop in Inwood Hill Park in Upper Manhattan. Each summer, they put on one Shakespeare play and one genre play - this year it's a Western called Tombstone: Saga of Americans, the West, written by Artistic Director Ted Minos. Minos says that the park has improved considerably since the company began performing in it, though he can't be certain they are responsible for the change. "Let's just say it was a rougher park in 2000," says Minos. "Hopefully we have something to do with it. People actually do come up here and live here because we have classical theatre." 
Nocturnes and The Book of Liz @ Washington Park
July 8 – July 25
Thursday through Sunday at 8:30pm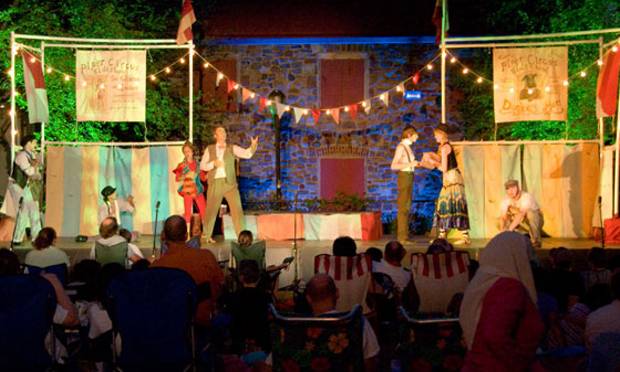 The Piper Theater Company, originally hailing from Yonkers, now work year-round out of the Old Stone House in Brooklyn's Washington Park, teaching theater to the many children of Park Slope and preparing for their summer performance series. This year for the first time, they will be breaking from their Shakespearean tendencies to present two contemporary plays – The Book of Liz by David and Amy Sedaris, and Nocturnes, a spooky play full of physical-comedy, based on the ghost stories of Irish bestselling writer John Connolly. When they first arrived at the park in 2005, they staged simple performances in the playground, with the audience seated on park benches. Since the park was renovated, they now have a big Astroturf field to work with, and extensive lighting with which to illuminate the Brooklyn night.
Free Shakespeare in the Park @ various Queens Parks
August 11 – 29
Schedules vary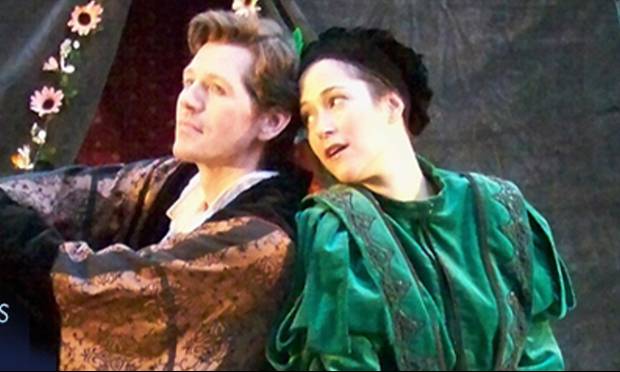 The Hip to Hip Theater Company doesn't perform in a park, per se – they perform in all of them. That is, all of the parks in Queens, a borough sorely underserviced by free theater. This summer, they will perform the Bard's The Taming of the Shrew and Macbeth in eight outdoor venues, including the stunning waterside Gantries State Plaza in LIC, Socrates Sculpture Park in Astoria, and the Bandshell at shady Forest Park in Forest Hills. Artistic Director Jason Mar notes that Forest Park is surrounded by neighborhoods that are separated both culturally and geographically, and may not come together very often. "We attempt to bring all those communities together," he says.
The Other Free Shakespeare in the Park @ Riverside Park
June 3 - August 29
Thursdays through Sundays at 6:30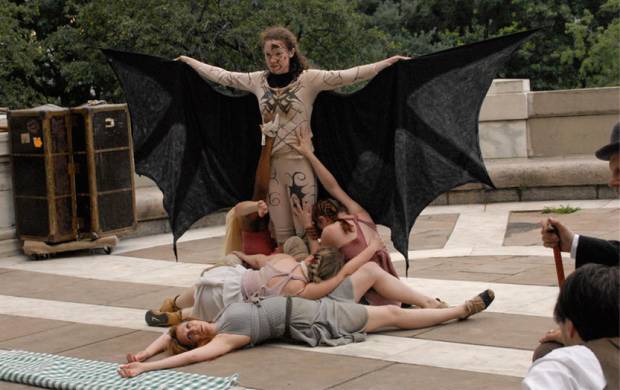 Despite the snarky moniker, the Hudson Warehouse doesn't just do Shakespeare, but they stick to classical theater. Their stage is the distinguished marble and granite patio in front of the Soldiers and Sailor's Monument on 89th Street in Riverside Park, on Manhattan's Upper West Side.