Major League Eaters Trounced by Elephants in Bun-Eating Contest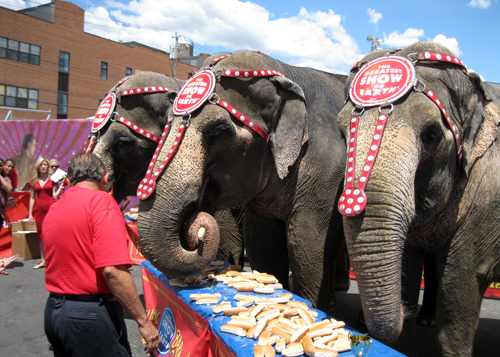 It was man vs. beast at Coney Island today; three men squared off against three elephants in a hot dog bun eating contest. Although the elephants weighed in at four tons apiece and eat 200 pounds of food a day, the humans were betting on their superior grasp of strategy. But early hopes that the largest land mammals wouldn't understand the command to 'start eating' proved fruitless.
"Crazy Legs" Conti was one of the disgraced homo sapiens. He chowed down on 36 buns.
"We thought we had them. It looked like we were doing well in the first three or four seconds, but then they really took off. Anytime you can eat five or six at a time, that's pretty good," Conti says.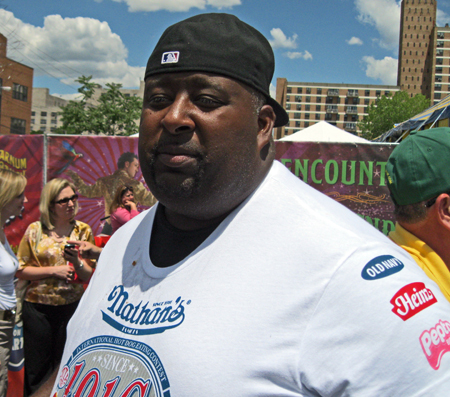 When the six-minute time limit was up, the elephants had consumed 505 buns -- 362 more than Conti, Eric "Badlands" Booker, and 'Pretty Boy' Pete Davekos.
Booker ate 45 buns. That wasn't enough for the win, but he still exalted in the experience.
"It's not every day that you break bread with an elephant, and I can say that I achieved things that few men or women has ever did, so this is pretty awesome," Booker says.
Today's inter-species food race was a warm up for Coney Island's famous Fourth of July hot dog eating championship. Three-time winner Joey Chestnut is favored to take the coveted 'Mustard Belt' and the $10,000 prize.