Summer Swimming and Shaved Ice: It's Officially Summer Time in the City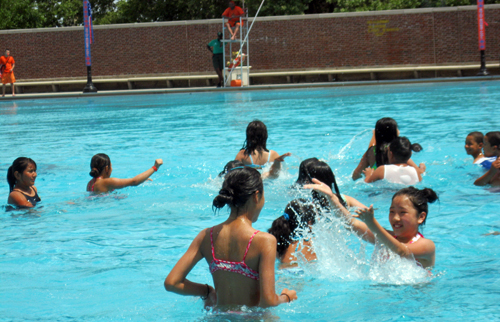 The city's public pools open for the summer season on Tuesday. At a poolside party at Sunset Park Monday, dignitaries announced the official opening, while students from P.S. 169 got to swim, watch Chinese Dancers, hang out with Pearl the Squirrel (the city's Parks & Recreation mascot) and eat corn on the cob and hamburgers.
City Council Speaker Christine Quinn was there and stressed that keeping all 54 public pools open had been a priority during the tough negotiations over the city's budget.
"We wanted to make sure, that some services that really are community sustaining, we're not cut back at all," Quinn says.
Until the pools close on Labor Day, kids 18 and under can also get free breakfast and lunch at most pools as well as many camps and libraries.
As Monday's temperature reached 93-degrees, nearby locals found another way too cool off, courtesy of piragueros. They're the street vendors who make traditional snow cones by shaving large blocks of ice. Down the street form Sunset Park at 5th Ave. and 45th Street in Brooklyn, Marco Lopez charges $2 for a large cup, the contents destined to add shades of blue, yellow, red and orange to many kids' T-shirts.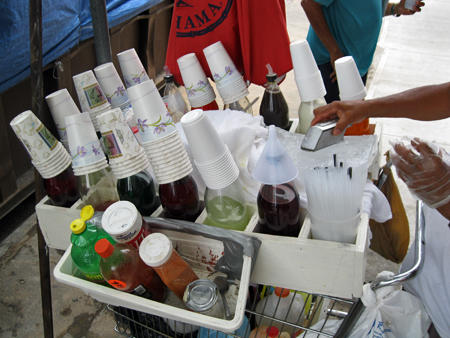 Lopez offers a large number of traditional Puerto Rican flavors, including ajonjoli (sesame seed), anis (anise) and tamarindo (tamarind).