Bake-Sale Battle: A Look at the City's Suggested School Fundraisers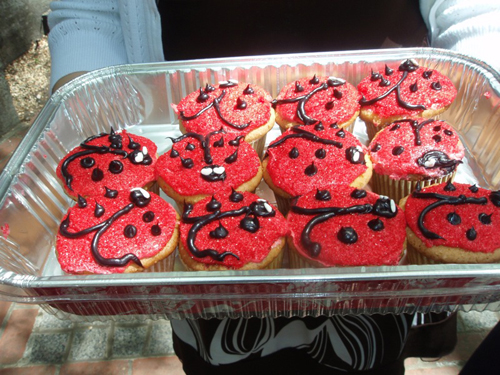 The city is proposing alternatives to traditional school bake sales in its 19-page booklet called: "Yes, You Can! A Fresh Look at Healthy Fundraisers for Schools."
Here are some of the highlights from the Health Department's recommendations:
Fruit baskets: Apples and citrus could yield profits between $500-$800 for 100 boxes.
Non-food merchandise from gift catalogs: Schools can keep 35%-50% of the profits from sales of flowers, candles or holiday cards. 'Sales of such merchandise will help grow school accounts without growing the waistlines of friends and family!'
Photo days: Most schools have just one photo day. Adding others, the Health Department suggests, allows schools to keep 20% to 25% of the profits. A digital photo booth is another suggested option.
Beads and trinkets: Necklaces that can cost 7 cents can be sold for $1.
Novelty shoe laces:  For $2 per pair, estimated profits range from $500-$2,500.
'A-thon' fundraisers: Solicit pledges for events such as a bowl-a-thon, read-a-thon (pledge to read daily for three weeks), dance-a-thon,walk-a-thon, climb-a-thon (pledge to climb flights of stairs for two weeks), water-a-thon (pledge to drink water instead of soda for three weeks). The city suggests schools charge $1 per mile or $.50 per dance, for example.
What do you think of these alternatives? Would these work in your child's school. What else could the Health Department do to cut down obesity in schools?
Leave your comments below.