'Riverside Center' Development Plan Draws Objections
A development company wants to finish off a job that Donald Trump began more than two decades ago. Back then, Trump proposed to build a massive complex of office and residential buildings on a platform above an old train yard between West 59th and West 72nd streets near the Hudson River.
In 1987 Trump's 'Television City' would have included a 152-story tower, new studios for NBC and thousands of apartments. It didn't get very far though.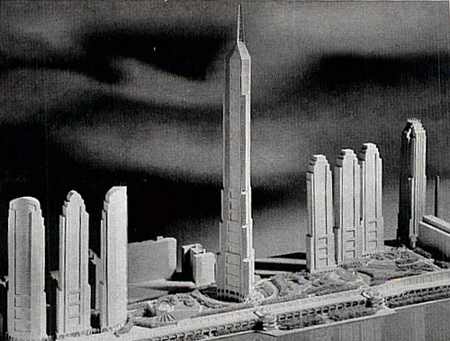 The shock of Trump's proposal got the neighborhood organized. A group of civic organizations, including the Municipal Art Society, countered with a plan in 1990 to devote much of the area to parkland, flanked by more modest buildings.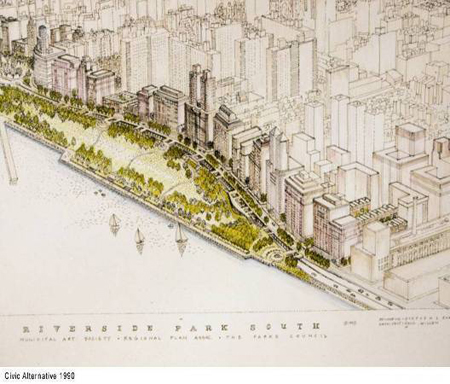 Mayor David Dinkins' administration got Trump to agree to a zoning scheme largely based on the civic proposal called Riverside South. This is largely built, except for its very southern end.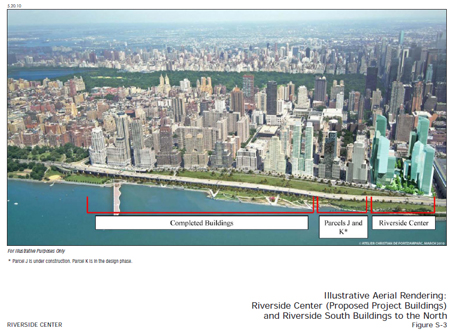 Extell Development Corporation owns the last undeveloped pieces. It commissioned French architect Christian de Portzamparc to design five buildings for the southernmost parcel, calling it 'Riverside Center.'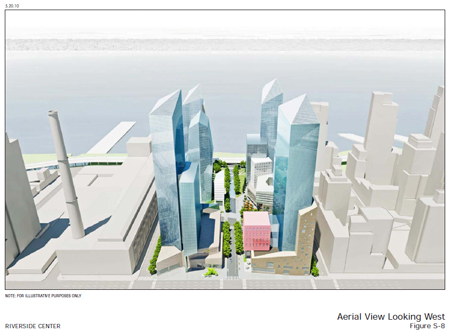 This plan would include an auto dealership, an auto service center, a school, some open space, and it would bring 60th Street a block closer to the Hudson River.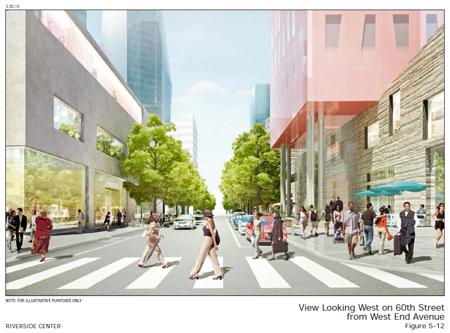 Some members of the community board are objecting, and have proposed their own plan, with one fewer building and even more of a street grid.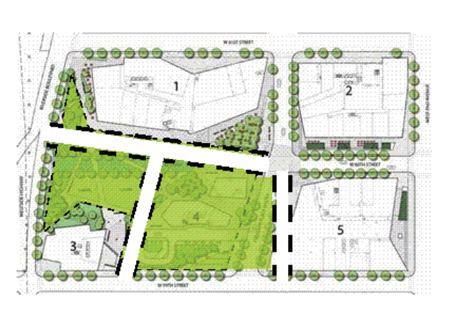 There are more images of the proposal at Extell's website
Community Board 7 has information on other proposals and the land-use review process here.
The community board is holding a series of public hearings on the proposal. The next one is tonight, June 15, at P.S. 191, 210 W. 61st Street.