Empire State of Plates: 1970's Gold and Blue are Back

You may have noticed something different, a little nostalgic, on the streets recently. Since April 1, the Department of Motor Vehicles has begun issuing what they call 'Empire Gold' license plates.
The plates are a stripped down version of the current blue and white 'Empire Plates.' The state is still in the middle, but the cascading Niagara Falls and city skyline in the right corner are replaced with a solid blue bar. New York is longer called 'The' Empire State, it is simply Empire State.
Jackie McGinnis, a spokesperson for the DMV, says the new plates are still optional right now (meaning unless you're registering a new car, drivers do not need to change their current plates), but for the last six weeks they've sold surprisingly well.
'They have sold 125,000 of them already, so they're showing up around the state, and those are kind of large numbers, we think, so we're pleased with that,' McGinnis says.
She says many of the recent sales were voluntary, meaning from people not registering a new car, just gold and blue plate lovers.
The last time New York sported gold plates was 1973. The final re-design was approved by the governors office.
New plate designs are issued every 10 years. The new plates will cost $25 -- that's $10 more than the previous cost of two plates.
Before 1901, New York drivers made their own plates.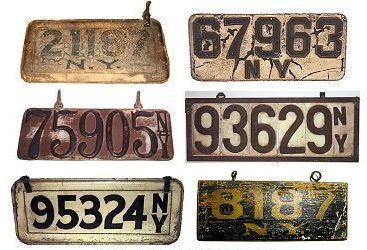 (Images courtesy of worldlicenceplates.com.)
Later the state required vehicle registration.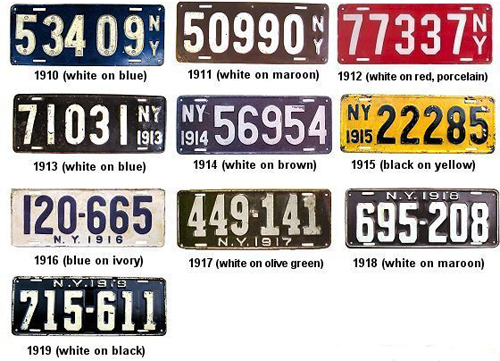 What's your favorite New York plate?