Taking the Sea-Line to the Atlantic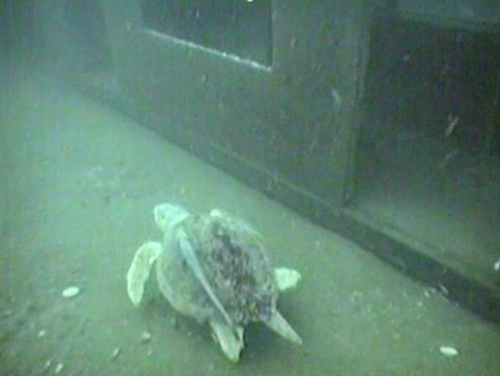 Image courtesy of Robert Martore and Matthew Malina
Over the past nine years, hundreds of New York City's old, graffiti-covered subway cars have made their final trip: from the top of a barge to the bottom of the Atlantic Ocean. After being cleaned and stripped of their doors and windows, the cars have been transported to various states on the East Coast to use as artificial reefs. The program has saved the MTA the cost of disposing the subway cars, while the subway reefs provide destinations for fishermen and scuba divers. The MTA stopped the give-aways this year because it is retiring fewer cars than it used to.
Bob Martore, the manager of the artificial reef program at the South Carolina Department of Natural Resources, spoke with WNYC about how the subway cars have fared in waters off of his state.
Martore is in town to give a talk at 7 p.m. at the Saint John Baptiste Community Center at 76th Street and Lexington Avenue in Manhattan.
Listen to a conversation with Matore and WNYC's Richard Hake on The Takeaway.
For more information on South Carolina's program, visit the Department of Natural Resources website here.
For a video on the reefs, produced by Matthew Malina with footage by Martore, go here.
Independent radio producer Kateri Jocham recently looked at the controversy over whether the subway cars are leaching asbestos into the sea for Deutsche Welle. Go here.