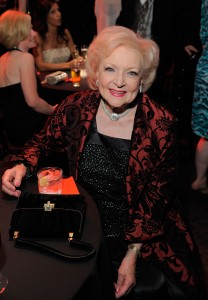 The line outside of the NBC studios began at 7 a.m. on Thursday. It stretched halfway down 49th Street. People brought camping gear, snacks, and blankets, and prepared to spend the next two nights under the stars near Rockefeller Center. But for who? A rockstar?
Sort of.
This week's host of 'Saturday Night Live' is Betty White. The 88-year-old actress has become Hollywood's newest "it" girl and fans young enough to be her grandchildren were willing to sleep outdoors for a chance to see her.
Elise Jiminez says that, while she loves SNL, it was the once in a lifetime chance to see the bawdy Betty White that got her to stake out a spot in line a full 48 hours before showtime. She says although she forgot to bring food, she still came armed with water, blankets, and her computer to do school work. Don Roberts, Nelson Wan, Betsey Hicks, and Abby Daniel there 10 a.m. Friday, making them roughtly 25th in line. Spending the day on the street may seem risky, but they decided if the weather could hold up so could they.
Spending so much time sitting on the street together has given the fans time to bond. They've even held each other's place in line while going to get food or use the bathroom.
New friends may be all some of these fans get out of their sidewalk squatting. There is a chance none of them will get in. What they're waiting for are actually stand-by tickets that weren't claimed for the dress rehersal or the live show. John Castaldi, whose done this at least twice, says sometimes they let in an additional 100 people, but sometimes it's zero. Almost all of them say, if they don't get in that's fine.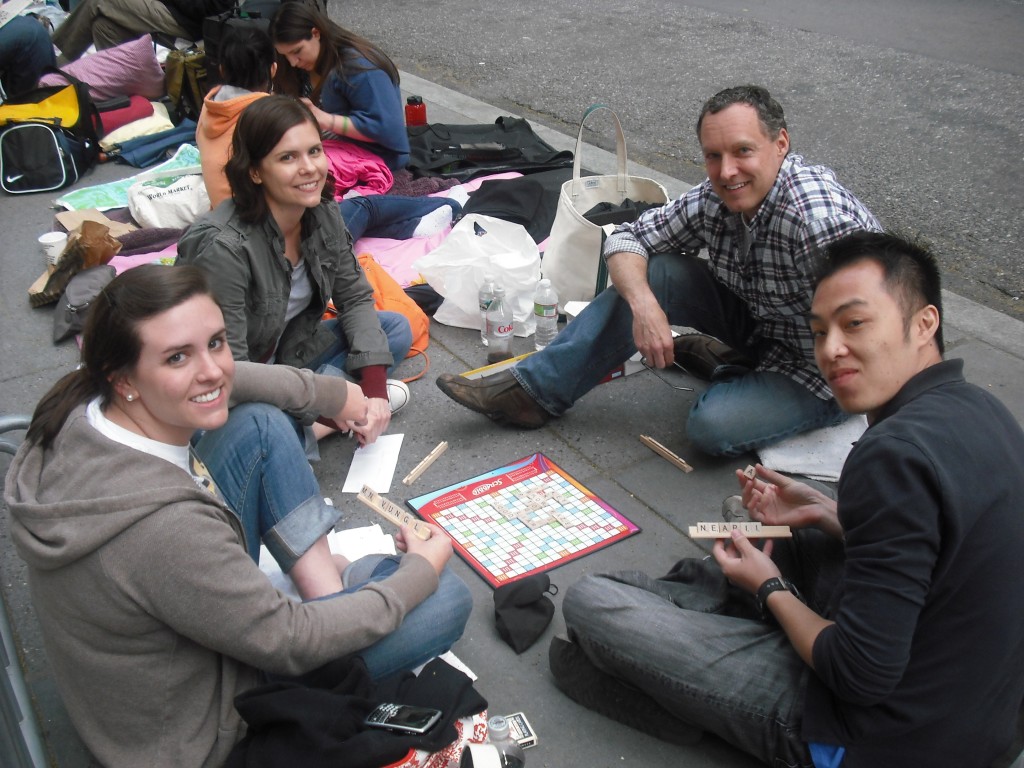 Michelle Graff, for example, says the experience alone is worth it. Evan Griffiths says his DVR is already set to record the show. As big a draw as Betty White is, she's hardly alone in this week's show. She'll be joined by several returning female castmembers: Tina Fey, Amy Poehler, Molly Shannon, Maya Rudolph, Ana Gasteyer, and Rachel Dratch. And, oh yeah, Jay-Z is the musical guest, possibly making this the first time he is an afterthought to most of the twentysomething fans.