Get Your Reels Ready -- Fishing Season Begins This Weekend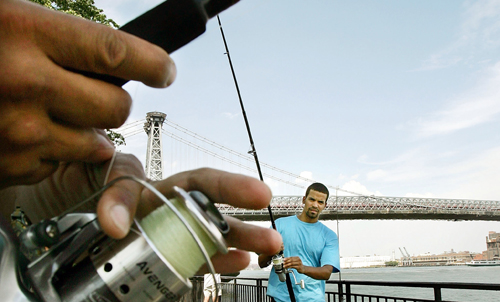 This weekend is one of the most popular in the New York fishing calendar, with the season opening for many varieties, including Walleye and Northern Pike.
Carl Anderson is a buyer at Urban Angler in Manhattan who has sold scores of permits in the past few days and says many of his customers are heading to the Catskills this weekend. But, for those who aren't, the lakes and ponds in Central Park and Prospect Park also have plenty of fish. Anderson says there are large mouth Bass up to five pounds, Carp, and Pickerel here in the city.
Anderson wants to remind fishers there is a catch-and-release rule in city parks.
And the DEC reminds fishers to disinfect their gear before entering new bodies of water to avoid the spread of didymo, known as rock snot, and other invasive species like zebra mussels.