Prohibition-Era Bar to Close in Brooklyn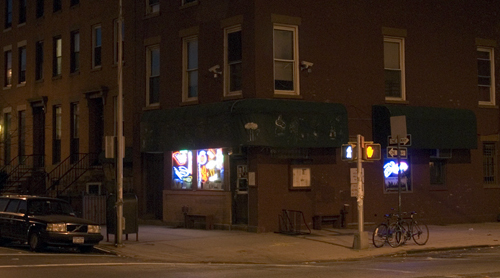 Freddy's Bar, the prohibition-era watering hole in Prospect Heights, Brooklyn, is closing April 30. In addition to serving as a local drinking spot, Freddy's is also a performance space and lies in the footprint of the Atlantic Yards project.
The bar's manager, Donald O'Finn, says he's gotten almost 100 emails lamenting the closing.
'They're people telling me what it means to them, who they met there. So many people have gotten married to someone they met there,' O'Finn says.
Freddy's has served many functions, from bowling alley and police hangout to the unofficial headquarters of opponents to the Atlantic Yards project. O'Finn says the bar's owner made a deal with developer Forest City Ratner to vacate the premises voluntarily. He's in negotiations to reopen the bar at another location in Park Slope this summer.