NYU Unveils Details of Proposed Expansion
New York University has been carefully testing the waters over the past several years, trying to gauge just how much expansion its Greenwich Village neighbors will tolerate — and where. It will roll out its proposal at an open house, 5:30-8 p.m. Wednesday, at the Kimmel Center, 60 Washington Square South.
It's called "NYU 2031," which should give people an idea of just how long and big this expansion will be: another six million square feet of floor space, or 40 percent of what NYU now owns, to be built over the next two decades. It's trying to find that space wherever it can — even in the interior of 19th century row houses that line Washington Square Park.
For a tour of some of the highlights, check out the images below. The ideas for property it owns, and hopes to develop soon, are understandably more fleshed out. (The city approval process for two buildings in Greenwich Village could begin later this year.) Plans for Governors Island, Downtown Brooklyn (where it recently acquired Polytechnic University), and Kips Bay are still a ways off.
All images courtesy of New York University.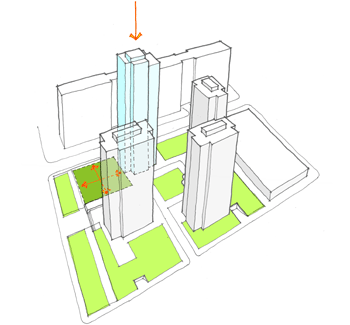 First on the agenda: Getting the Landmarks Preservation Commission to approve a fourth tower to the I.M. Pei-designed University Village between Houston and Bleecker streets.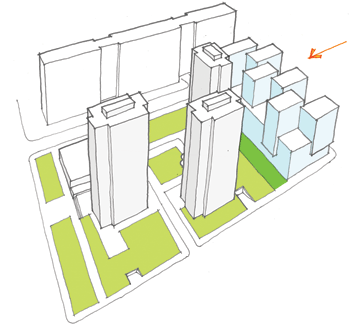 Next, the outdated Coles Gym gets torn down and replaced by "the Zipper." Its nickname comes from how it looks when viewed from above.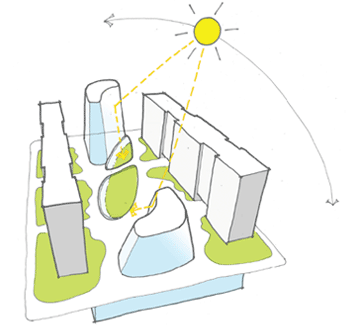 Just north of Bleecker, two Bauhaus slabs known as Washington Square Village are supposed to get book-ended by new buildings. The central landscaping is supposed to make the interior more inviting to the public.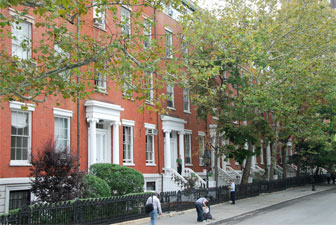 NYU can't tear down Washington Square North — it's landmarked. But it does plan extensive interior renovations here and on Washington Mews.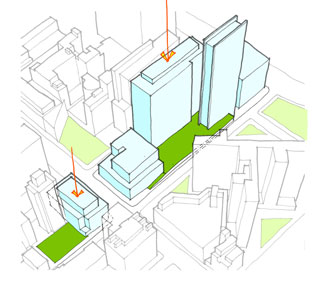 Plans for areas outside Greenwich Village are less precise. Here's what NYU imagines for a health and science campus at First Avenue and 25th Street — assuming it can buy the property from CUNY.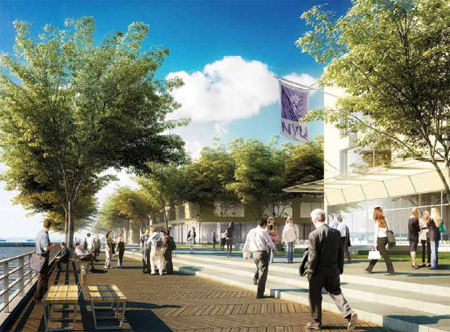 And on Governors Island, the university envisions another satellite campus, large enough to house and school 1,500 students, in new programs such as "the science of cities."