Residents, Employees, and Businesses Mourn Loss of St. Vincent's Hospital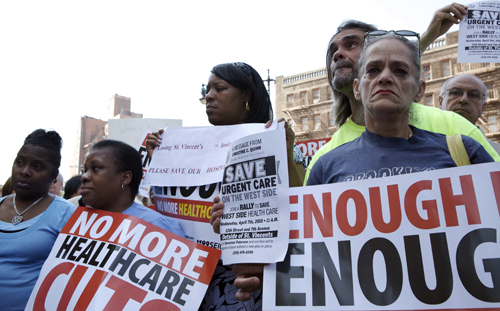 About 125 people gathered this morning in front of St. Vincent's Hospital in the West Village after its board of directors voted yesterday to close most of its patient services. Neighborhood residents, hospital staff and elected officials rallied to save some parts of the debt-ridden hospital.
"We're mourning the loss of St. Vincent's as we know it," said City Council Speaker Christine Quinn. "It's nothing short of a tragedy."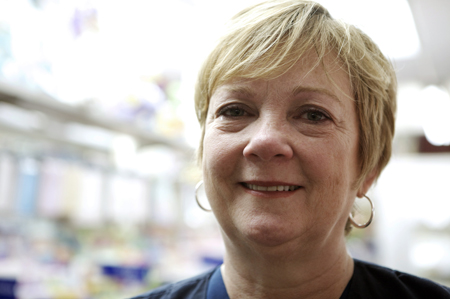 Hospital staff appeared to be hit hard by the closure. In a stationery store across the street from the hospital, Nancy McGuire, 58, a registered nurse in the emergency room, could not hold back tears. "We all knew it was happening, but hearing the final words has been very difficult," she said. "St Vincent's Hospital is a very very big part of my life. Not only have I spent 39 years there working as a registered nurse, but I even worked there for four years during high school, and I forgot to mention I was born there. It's part of my family."
St. Vincent's meant family for other locals, too. Barbara Police, 61, was born and raised in Greenwich Village. She said the 160-year old institution was always an integral part of her life in the neighborhood. "My mother was born there…I got my first shot there… It's a tradition!" she said. "It's gonna be sorely missed."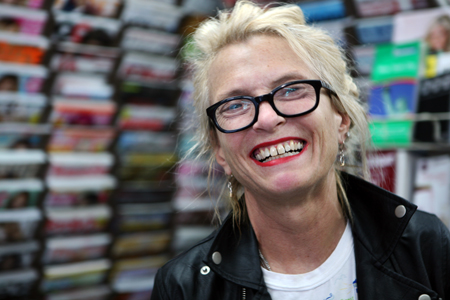 Many said they could not imagine going to another hospital. "Anything goes wrong, we go to St Vincent's," said Linn Gallup, 60, while shopping in a nearby stationery shop.  She added she wouldn't know where to actually go in case of an emergency. "Where is the nearest hospital? I have no idea -- none," she said.
While they hadn't joined the crowd today, another group expressed anxiety at the hospital's closure: local business owners. Grettel Ramirez, 53, owner of The Original Sandwich Shoppe, half a block away from the hospital, said she receives a lot of clients from St Vincent's. "Without [it] here, my business is gonna go lower," she said.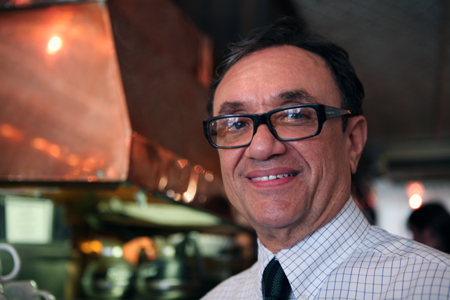 "It will affect our business," confirmed Rick Salas, manager at Elephant and Castle, a restaurant nearby. "By what percentage, I guess we won't know until it happens."
Local officials said they were still trying to find a partner to maintain urgent care services at St. Vincent's. Residents said they would join them in rallies until an urgent care room is saved.