A Confederacy of Dogs: Crufts 2010
In Walt Disney's 'Fantasia,' one sequence in the section about evolution shows various fish being sequentially swallowed by yet larger fish.
I was reminded of this when I arrived in England to attend Crufts (or dfs Crufts, to give its major corporate sponsor, the furniture retailer DFS, its due), the largest dog show in the world. Only a month ago, I was reporting on the Westminster Kennel Club Dog Show, which overflows Madison Square Garden and its immediate neighborhood. But Westminster boasts only some 2,600 entries—Crufts has more than ten times that number, even in a down economy. The show used to be held at London's Olympia exhibition center, but moved in 1991 to the much larger Birmingham NEC and has grown exponentially ever since.
One reason is that Westminster features only mature, champion dogs in its six breed rings over two days, while Crufts, which runs for four days in five vast, airplane hanger-like halls, offers classes from puppies through to veterans. Westminster has some 20 vendors and organization booths crammed along the edges of its crowded benching area (where dogs are housed during the show); Crufts has hundreds filling up the front of each hall with every conceivable dog-related object from cupcakes (liver and yogurt) to kennels.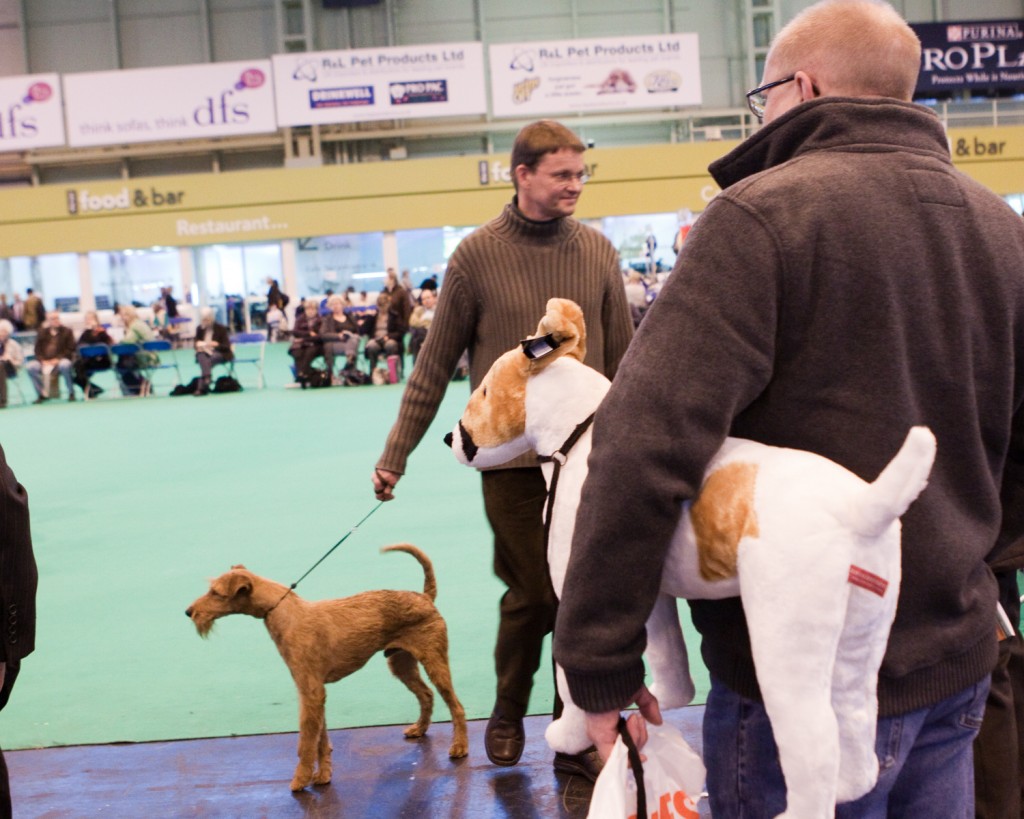 Westminster is first and foremost a conformation show (dogs judged on physical standards and ring presence, not on any task or function); Crufts, as one evening presenter boasted, is "the ultimate dog experience."
Breed classes run all day—the halls ring with muted woofs and yips—and there are group finals each evening. Dog shows classify breeds by type/function—in England, these groups are Working; Pastoral—similar to the American Herding Group—Toy; Hound; Terrier; Utility; and Gun Dog. However, spectators can also watch concurrent obedience, agility, and fly-ball competitions (the latter a sort of mad cross between squash and a relay race); see dogs pass their good citizen tests; attend lectures on the merits of particular breeds; and marvel at amazing examples of the human/dog partnership such as freestyle heel work. (Imagine ice dancing—with a dog—short, intense programs with themes. One woman presented herself and her dog as heroic firefighters, complete with a paper blaze and "water" in the form of silk pulled from a mock hose.)
In addition, a Discover Dogs area allows prospective buyers to find out about specific breeds and whether they are a good pick for their lifestyles and temperaments. (This enabled me to accept that I probably don't need an ancient Italian gun dog, the Bracco Italiano, in my life at the moment, despite his sexy looks.)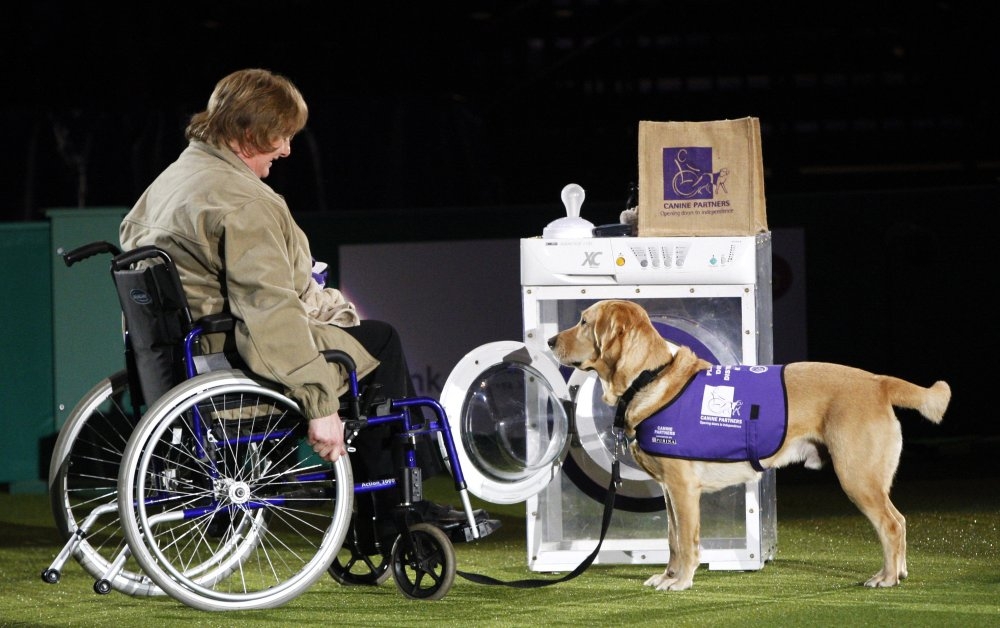 Good works are also evident everywhere—dozens of animal charities, from the famous Battersea Dogs and Cats Home, celebrating its 150th anniversary, to a wide range of programs for service dogs, reminding us that the phrase "man's best friend" is not just empty sentiment, but a tangible, measurable achievement built up over decades.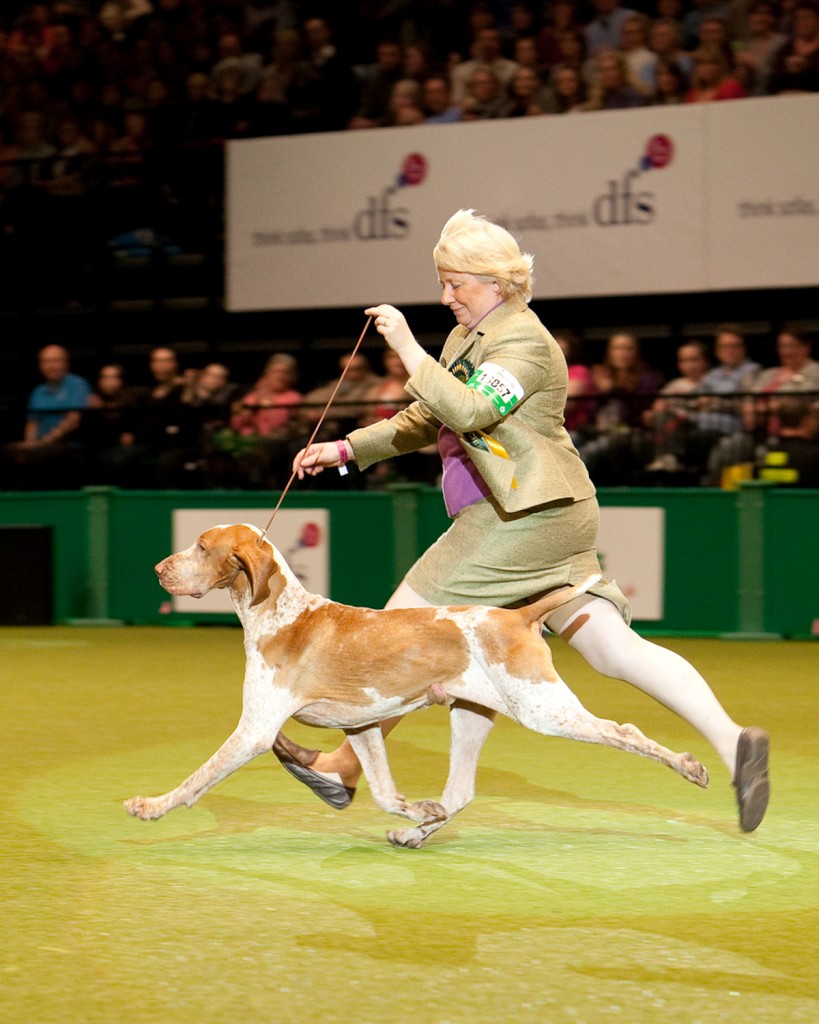 There was a meta-message in all this. The entire English dog world was polarized and pulverized two years ago when a BBC documentary on show-dog breeding practices characterized this community as inhumane producers of unsound dogs with genetic disorders, in response to prevailing fashions. (The documentary aired in the U.S. in December, but has not generated the same backlash here.) The U.K. Kennel Club responded sanely and sensitively—reforming some breed standards; instituting stricter judging criteria; and reinforcing existing research programs. Nevertheless, the atmosphere at Crufts still, overtly and implicitly, suggests counter-campaign. The show's taglines are "celebrating healthy, happy, dogs," and "fit for function, fit for life", and I noticed that many of the dogs who won their breed and group classes were confident movers.
As at Westminster, the show draws to its keenly awaited conclusion—the awarding of Best in Show—through seven group finals. And here is where the spirit of the two shows align completely, although closing night at the NEC arena did have some quintessentially English touches—a gamekeepers' competition final, with sturdy working country dogs and their equally tweedy handlers vying for top spot, and a trumpet fanfare for the BIS finalists by The Band of Her Majesty's Royal Marines Collingwood. (Oh yes, let's not forget the streaker, a well-known character with his own website who graced the proceedings in a rhinestone jockstrap, and the lunatic from PETA screaming in the upper balcony, both effectively suppressed by Crufts' unflappable security team.)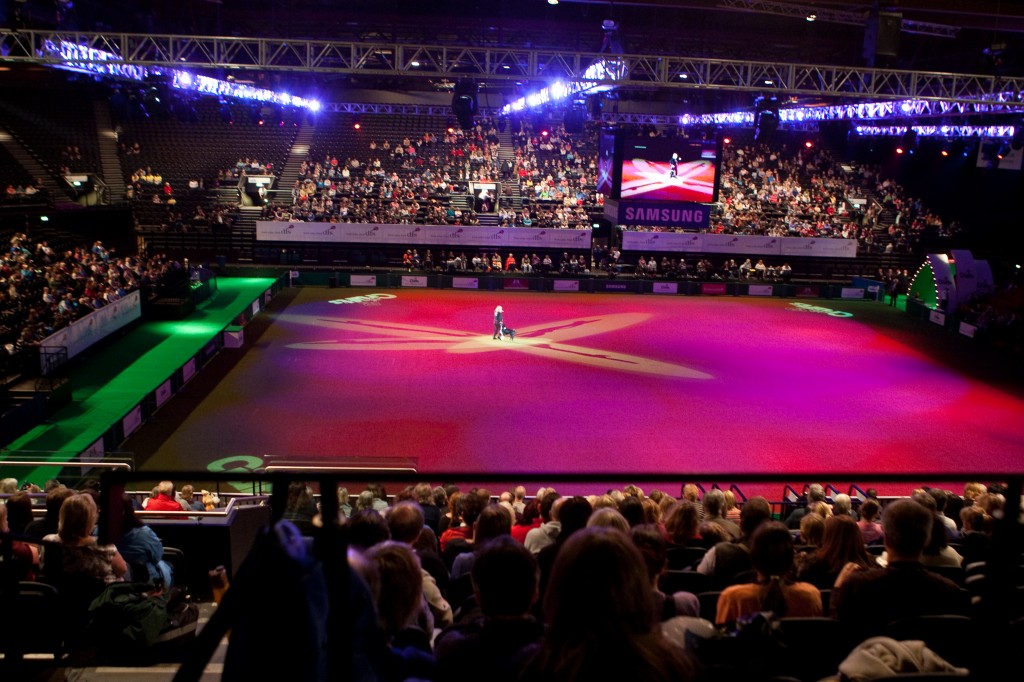 As the seven group finalists entered the ring, I marveled again at the extraordinary diversity of the canine world. On my flight over from New York, I watched an Horizon documentary, 'The Secret Life of the Dog,' which reported on one DNA study that has conclusively demonstrated that 95% of all dogs have descended from the grey wolf. And yet, from those few genetic strands, here was as much variety, and spice of life, as one could imagine:
Want strength and protection? Get a Rottweiler. Need your smaller sheep herded—or you are the Queen of England? Try an opinionated Corgi. Looking to reduce your rodent population, and then have a companionable drink? The Scotty is for you. Need to catch your supper—in the Nile Delta? The Pharaoh Hound will be happy to help. Want a loyal family dog? The Akita will stand at your door. Crave something to adore you, but not slavishly? Get a button-eyed Maltese to sit on your cushions. And, if you fancy a gundog with flair, opt for a Hungarian Vizsla.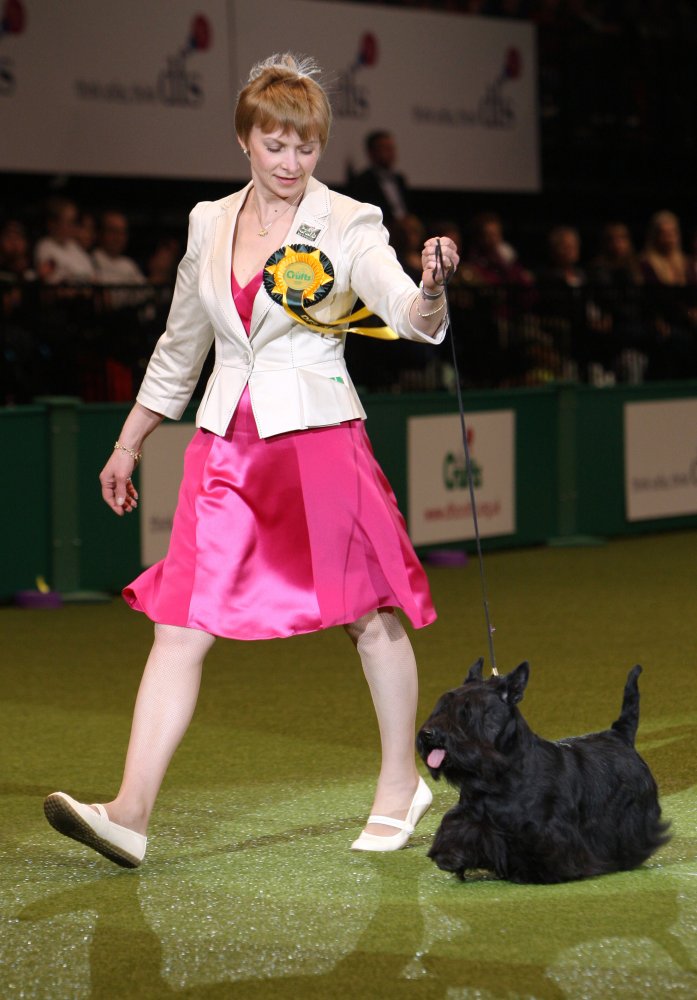 These were the seven contenders who spread themselves in the spotlight of the NEC Arena on Sunday night—the whole of Crufts' Vatican-City-meets-carnival atmosphere contracted to a single point. As at Westminster, the audience was encouraged to cheer on its favorites as they went through their paces for BIS judge Valerie Foss, to applaud the lumbering dignity of the Rottweiler; the entitled waddle of the Corgie; the brisk trot of the Scotty; the singing lines of the Pharaoh Hound; the determined wriggle of the Maltese; and the rangy lope of the Vizla. And in the end, this somewhat solemn, Australian-bred dog, CH HUNGARGUNN BEAR IT'N MIND (Yogi) and his no-nonsense handler John Thirlwell took the prize. Yogi's gravity may be modesty—he is the top show winner in U.K. history, and, in a world in which this is not a sexist remark, the leading stud dog for his breed.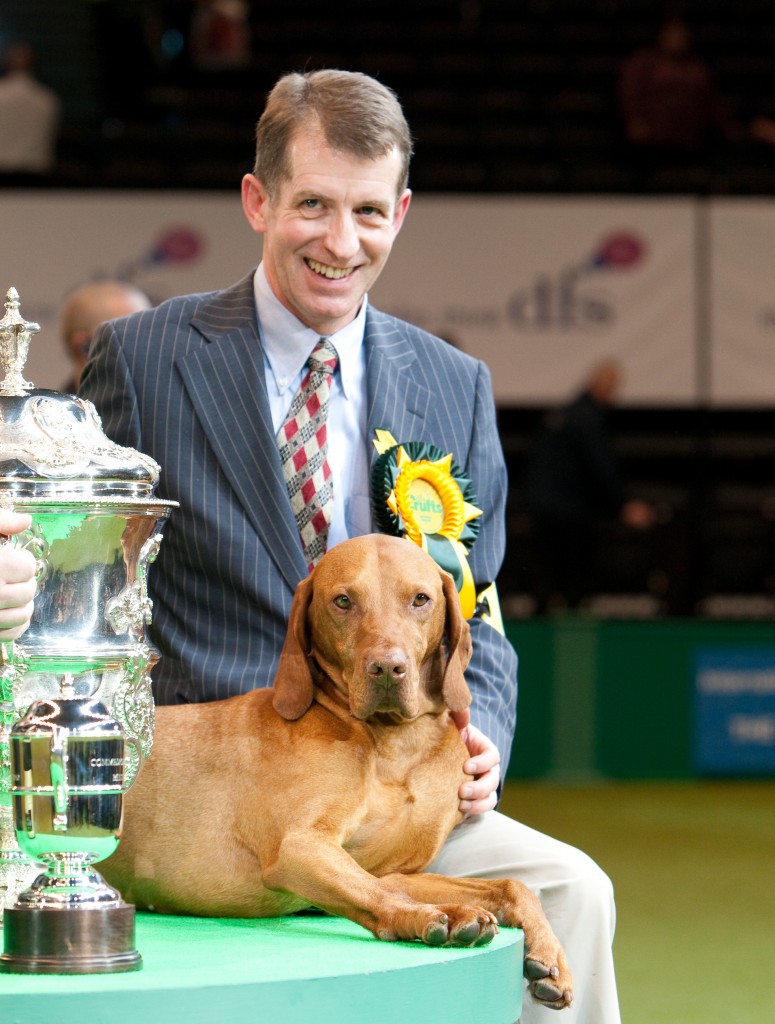 When I arrive at the UK Kennel Club press office Monday morning most of the physical manifestations of the show have already disappeared—the stands toppled; the rings dismantled; the plush toys returned to whatever Neverland they live in between events; the tidal flow of debris scooped up; and the dogs gone home to dream of bones.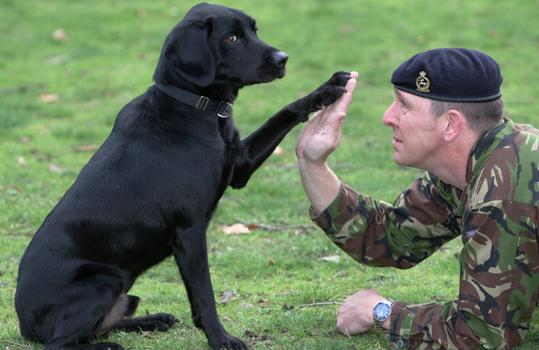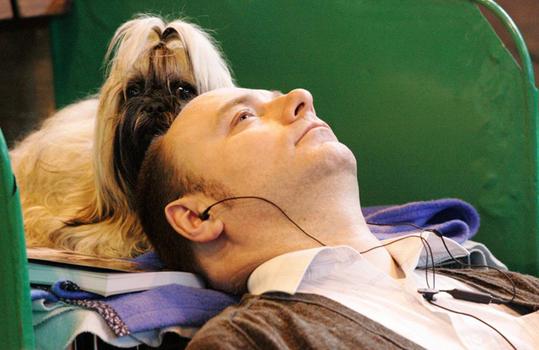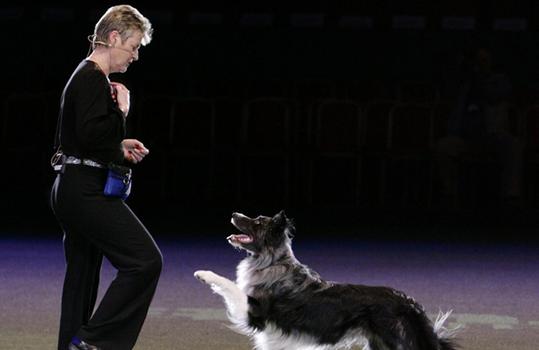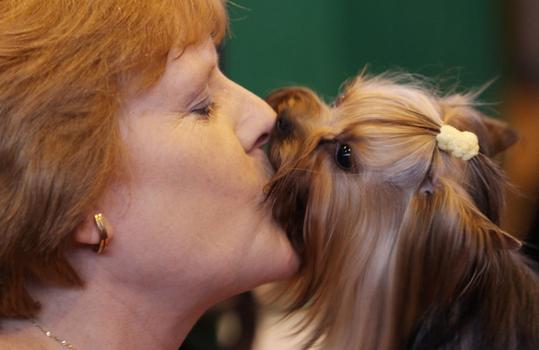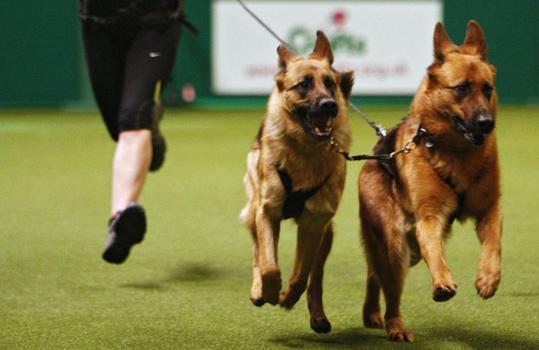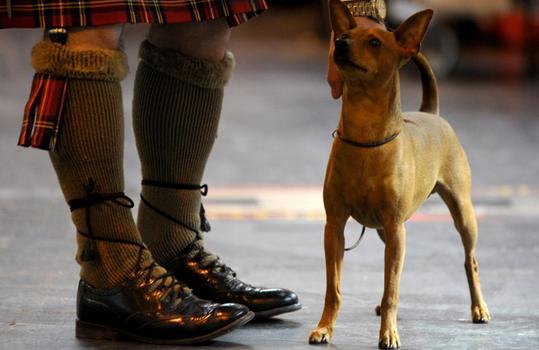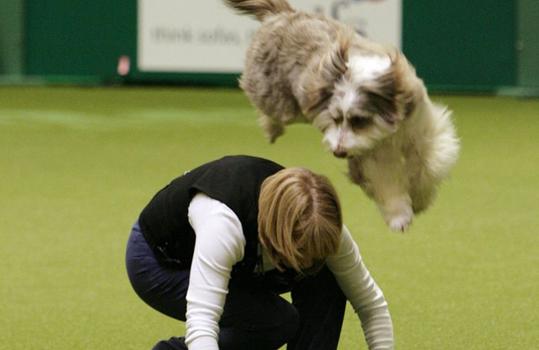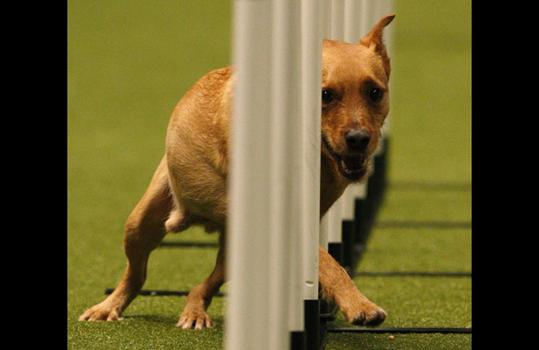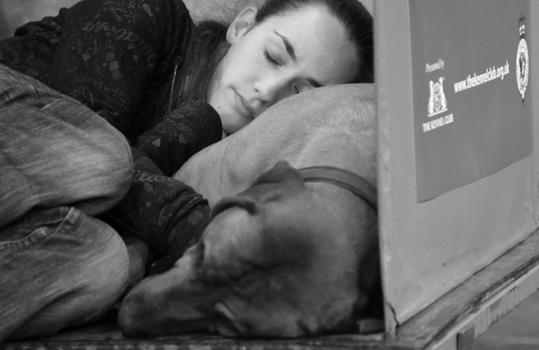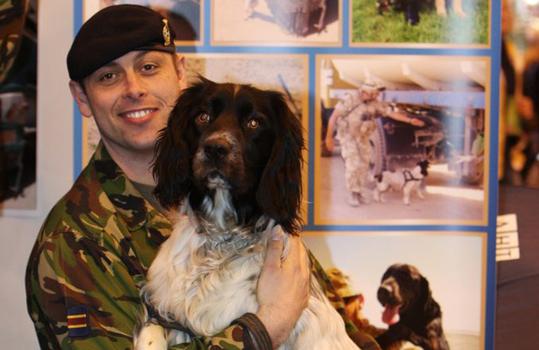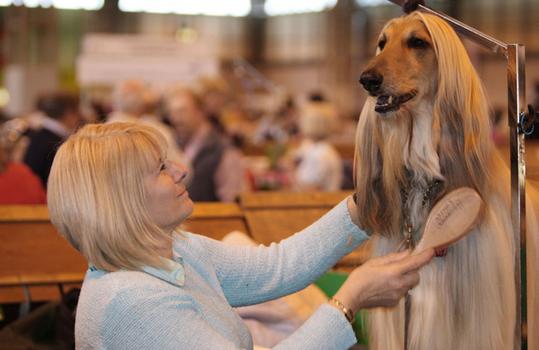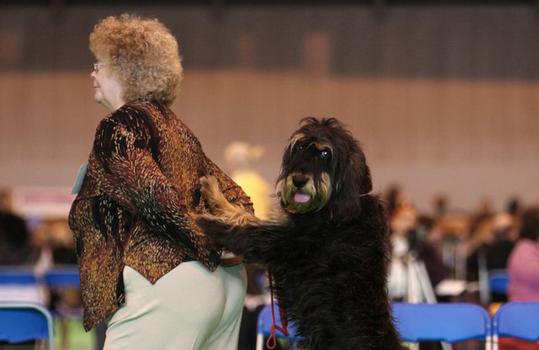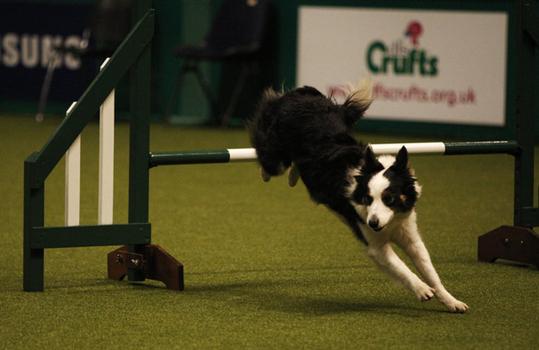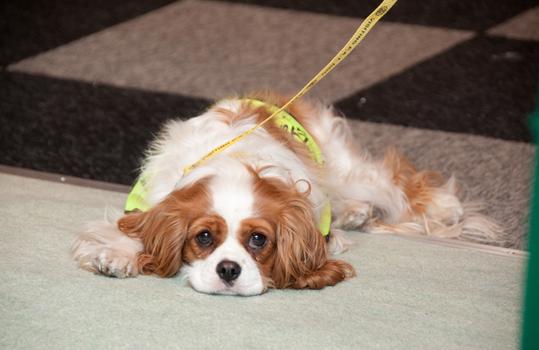 of